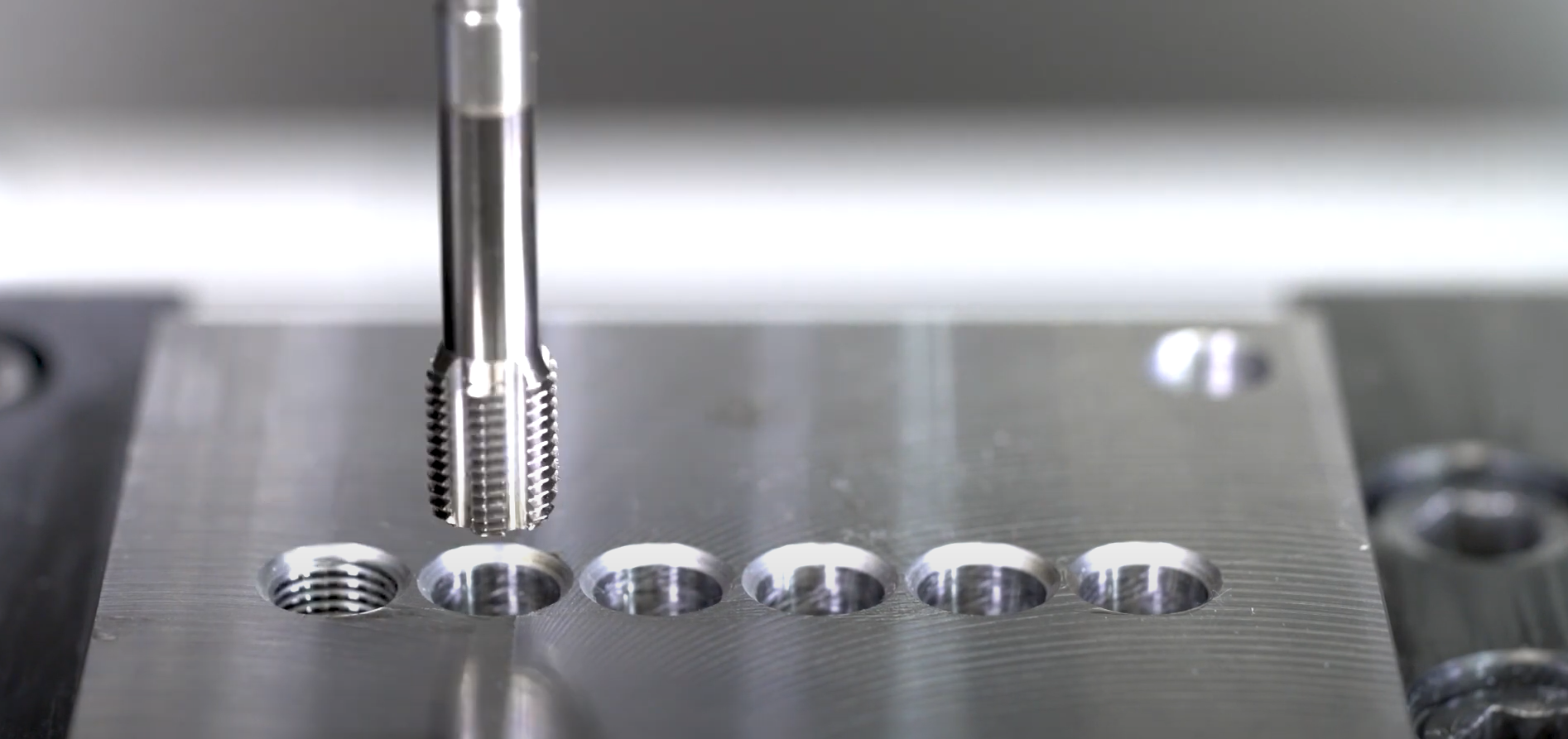 Durch die Optimierung der Schmiernut, der Polygonform und der Oberfläche hat Gühring den außergewöhnlichen Gewindeformer Pionex entwickelt. Was das Werkzeug so besonders macht: Die geometrische Veränderung an den Stollen des Gewindeformers verbessert die Kontaktfläche zwischen Werkzeug und Funktionsstelle. Dadurch wird die Temperatur beim Gewindeformen reduziert sowie das Drehmoment und die Axialkraft um bis zu 30 Prozent verringert. Die Folge: Extrem erhöhte Standwege.
Die Pionex Gewindeformer werden aus einem pulvermetalllurgischen Stahl-Werkstoff gefertigt, der eine hohe Verschleißfestigkeit aufweist. Eine spezielle Oberflächenbehandlung sorgt in Verbindung mit der Gühring-etablierten TiCN-Beschichtung zudem für längere Lebensdauer. Beim Gewindeformen kommt der Oberfläche am Werkzeug eine äußerst wichtige Bedeutung zu, da es sich um einen Kaltverformungsprozess handelt. Durch ein spezielles Polierverfahren wird die Oberfläche des Gewindeformers homogenisiert und dadurch noch glatter gestaltet. Insgesamt zeigt sich die Optimierungen in längerer Werkzeuglebensdauer und verbesserter Oberflächenqualität.
Gewindeformen wie geschmiert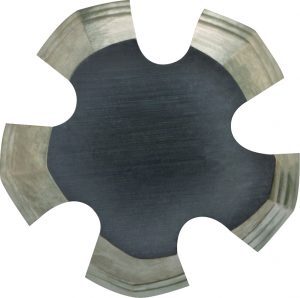 Außerdem verfügt der Gewindeformer über eine besonders tief und breit gestaltete Schmiernut, über die mehr Schmiermedium an den Anlaufbereich des Gewindeformers transportiert werden kann. Ein weiterer wichtiger Punkt ist die innovative Polygonform. Sie ist im Hinblick auf den Wirkradius beim Gewindeformen ausschlaggebend für das Drehmoment, da hier die Kontaktfläche zwischen Werkzeug und Werkstück entsteht.

Noch mehr Ausführungen für die universelle Anwendung
Der Gewindeformer Pionex steht in allen wichtigen Gewindearten zur Verfügung: metrische, metrisch-feine, UNC, UNF und Rohrgewinde. Neu sind Erweiterungen für BSW- und Rp-Gewinde. Für metrische Gewinde existieren auch Zwischenabmessungen wie bpw. M6, M9 oder M11. Zudem deckt der Pionex die Durchmessertoleranzen 6HX und 6GX, die Form C und Form E ab. Der Gewindeformer ist sowohl mit axialer als auch radialer Kühlung verfügbar. Auf Grund der Schafttoleranz h6 kann das Werkzeug in allen gängigen Spannfuttern eingesetzt werden.
Haben wir Ihr Interesse geweckt?
Oder Sie vereinbaren jetzt Ihren Beratungstermin:
Christian Bienert
Produktmanager Gewindewerkzeuge
Email: christian.bienert@guehring.de 
Telefon: +49 7571 108 – 22 151
Das könnte Sie auch interessieren:
Page not found
The page you requested could not be found. Try refining your search, or use the navigation above to locate the page.