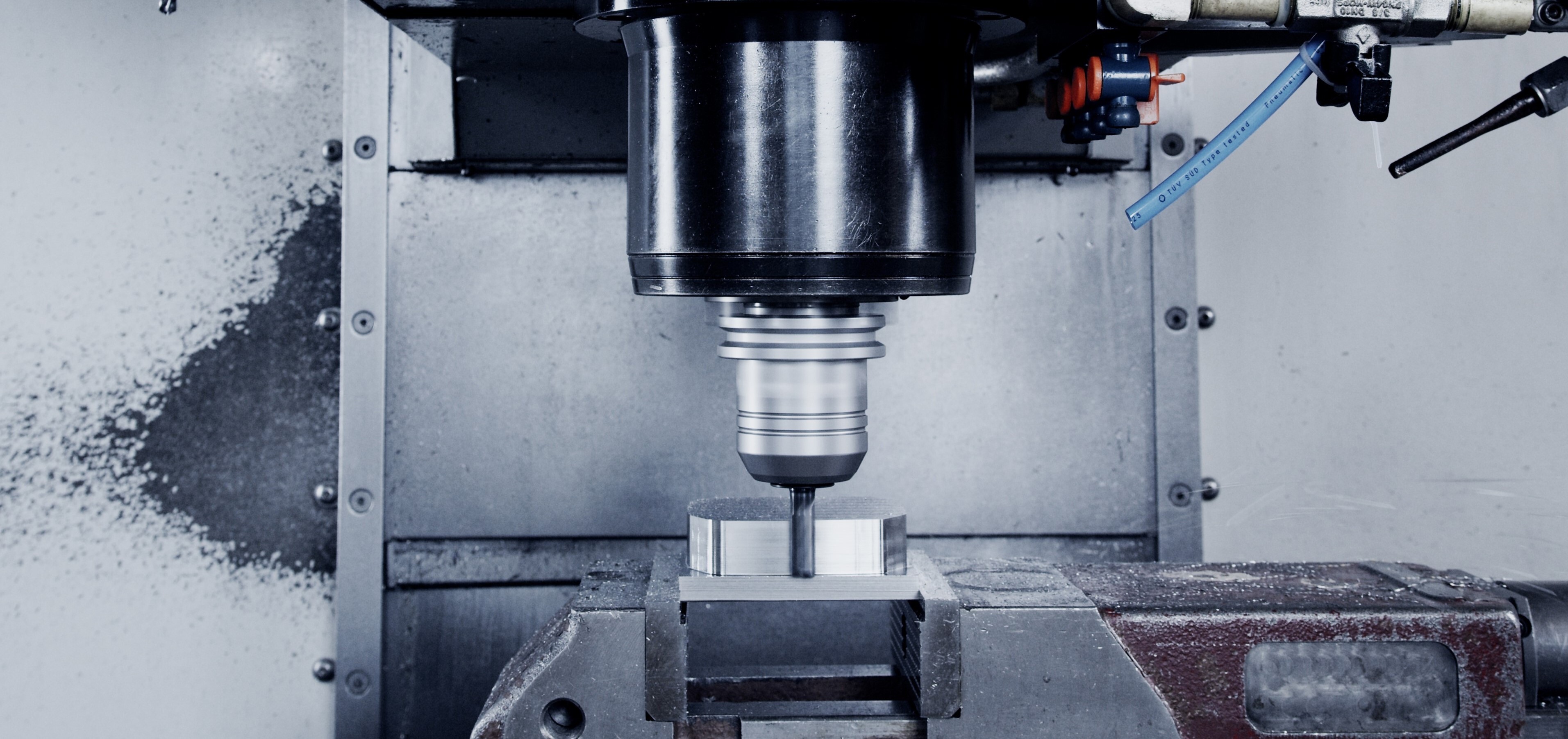 Nicht nur Maschine und Werkzeug sind für das Erreichen eines perfekten Bearbeitungsergebnisses ausschlaggebend. Auch die Werkzeugaufnahme und die Aufspannsituation spielen eine entscheidende Rolle. Insbesondere beim Fräsen muss die Werkzeugaufnahme Eigenschaften wie sehr hohe Spannkräfte, hohe Steifigkeit und eine gute Dämpfung erfüllen. Wir stellen Ihnen drei Problemlösungen vor, mit denen Sie als Anwender jede Herausforderung meistern.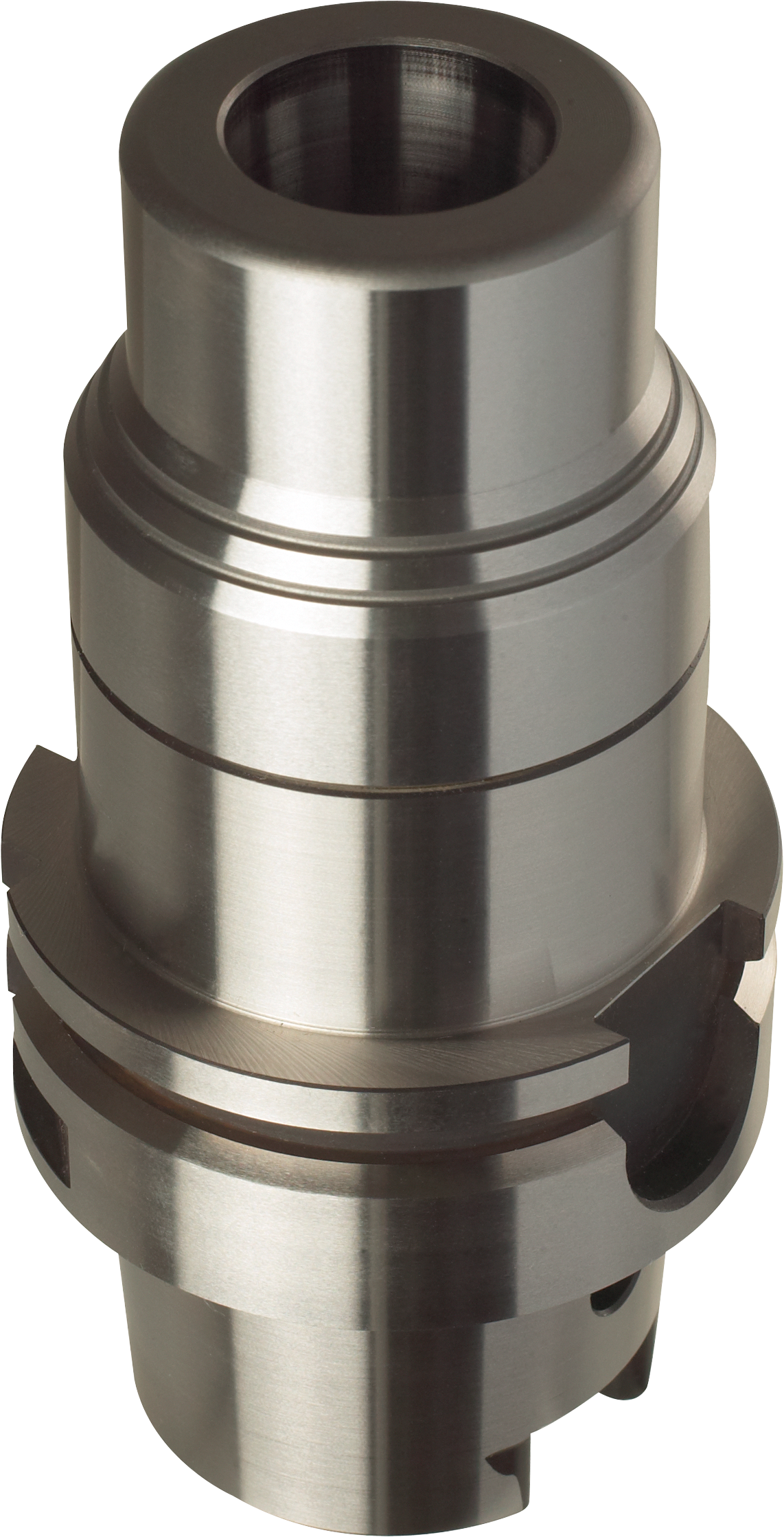 HPC-Kraftspannfutter
Herausragende Spannkraft und Steifigkeit speziell fürs Fräsen
Insbesondere beim Fräsen ist die Betrachtung der Schnittstelle zwischen Maschinenspindel und Werkzeug enorm wichtig. Die Werkzeugaufnahme muss grundlegende Eigenschaften mit sich bringen. Hierzu zählen eine hohe Steifigkeit, sehr hohe Spannkräfte sowie gute Dämpfungseigenschaften. Diese Voraussetzungen erfüllt unser HPC-Kraftspannfutter vollumfänglich – für optimale Performance beim Fräsen.
Beim HPC-Kraftspannfutter (Art.-Nr. 4300) wird das Werkzeug durch eine spezielle Spannhülse über ein mechanisches Schneckengetriebe in der Aufnahme gespannt. Dadurch wird der Werkzeugschaft mit sehr hohen Spannkräften geklemmt. Dabei profitieren Sie von gleichzeitig höchster Steifigkeit und erhalten durch die Spannhülsen auch gute Dämpfungseigenschaften. Mit dem HPC-Kraftspannfutter von Gühring erreichen Sie höchste Präzision und Rundlaufgenauigkeit – und somit speziell für das Fräsen die bestmögliche Werkzeugaufnahme.
Präzisionsspannzangenaufnahme
Hohe Flexibilität – auch im Mikrobereich
Optimale Ergebnisse in der Mikrozerspanung setzen eine optimale Auswahl der Werkzeugaufnahme voraus. Insbesondere bei den für die Mikrowerkzeuge typischen hohen Drehzahlen spielt unter anderem die Rotationssymmetrie eine wichtige Rolle. Deshalb eignen sich unsere neuen, komplett rotationssymmetrischen Präzisionsspannzangenaufnahmen (Art.-Nr. 4304) speziell für die Bearbeitungen mit unseren Mikrowerkzeugen.
Durch die exzellente Systemrundlaufgenauigkeit von 3 µm und die Verwendung von wahlweise abgedichteten Spannzangen für die Innenkühlung oder normalen Spannzangen für die Peripheriekühlung, lässt sich die Werkzeugaufnahme perfekt mit unseren Mikrowerkzeugen kombinieren.
Durch die Rotationssymmetrie werden die Restunwuchten der Aufnahme auf das Minimum reduziert. Das schont die Maschinenspindel und sorgt für ein ruhiges Bearbeitungsergebnis. So können Sie als Anwender mit Mikrowerkzeugen auch auf hochtourigen Maschinen mit Drehzahlen von 30.000 Umdrehungen pro Minute und höher ein ruhiges Bearbeitungsergebnis erzielen.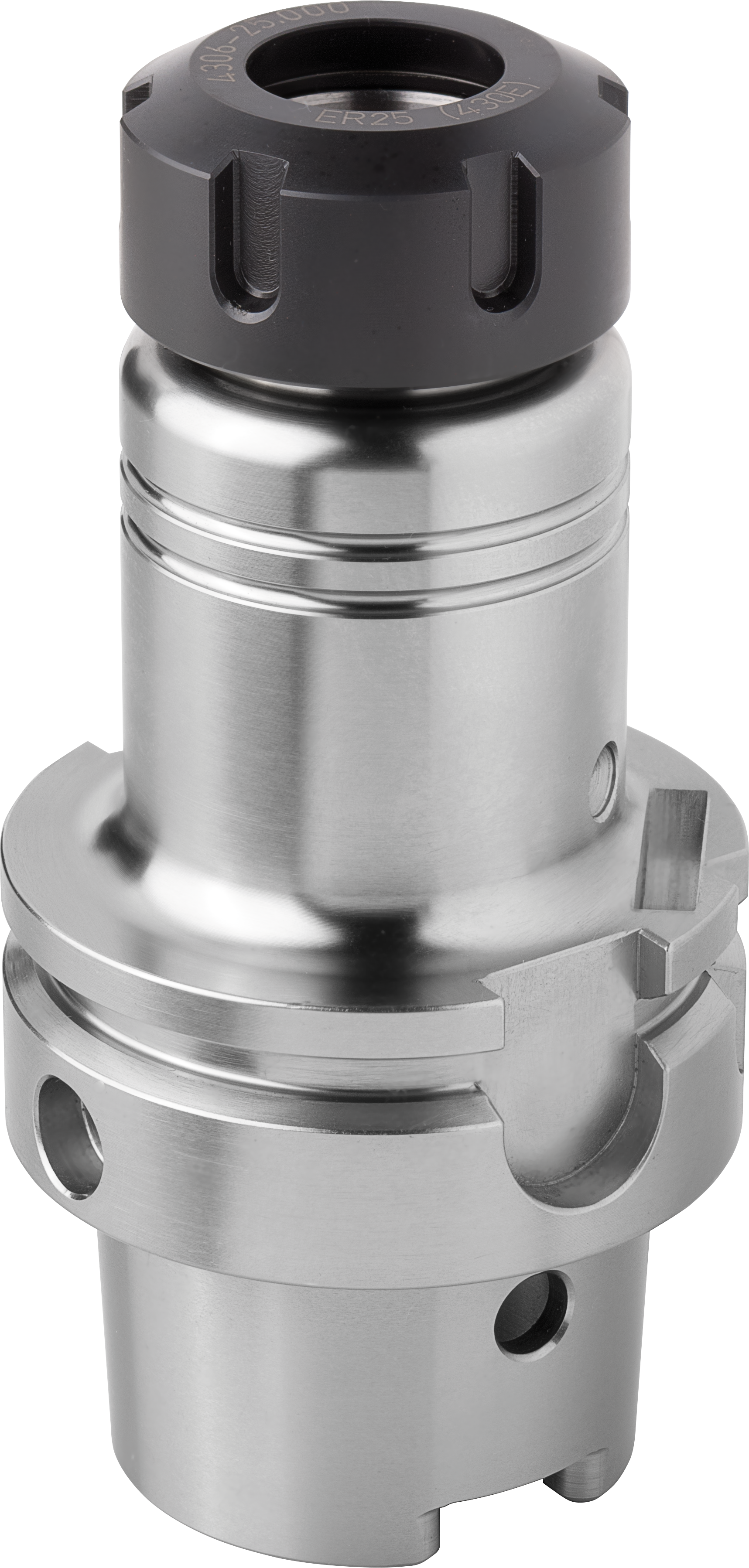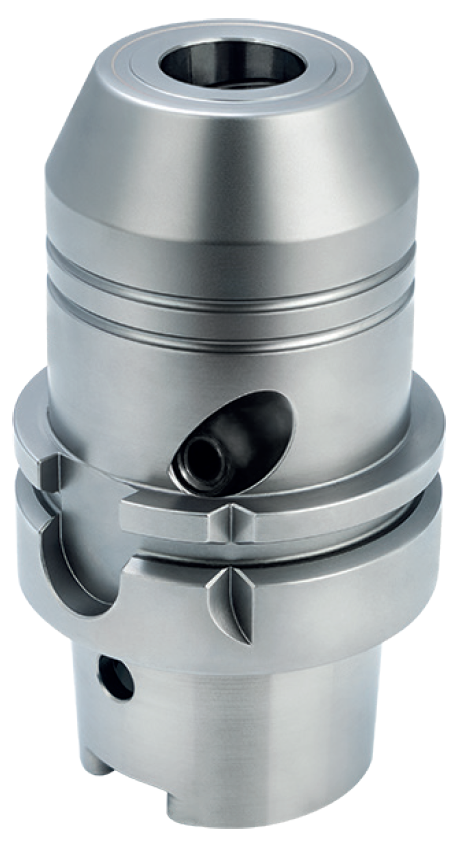 SuperLine Hydraulik-Dehnspannfutter
Einfachste Handhabung und flexibel einsetzbar
Das neu entwickelte SuperLine Hydraulik–Dehnspannfutter von Gühring punktet durch seine kurze und kompakte Bauweise. Weitere Vorteile sind hohe Rundlaufgenauigkeiten, die einfache Bedienbarkeit sowie die sehr guten Dämpfungseigenschaften, welche von Hydraulik-Dehnspannfuttern bekannt sind.
Durch die Verwendung von Reduzierbuchsen wird im Vergleich zur direkten Spannung erhöhte Spannkraft und eine gute Steifigkeit erzielt.
Dadurch kann das SuperLine Hydraulik–Dehnspannfutter auch problemlos für Fräsbearbeitungen angewandt werden. In Kombination mit unterschiedlichen Reduzierbuchsen wird das SuperLine Hydraulik–Dehnspannfutter zu einer sehr flexiblen Werkzeugaufnahme für alle Anwendungsbereiche.
Das könnte Sie auch interessieren:
Page not found
The page you requested could not be found. Try refining your search, or use the navigation above to locate the page.