Der Nachwuchs ist ein wichtiger Baustein für die Entwicklung eines Unternehmens. Deshalb liegt Gühring die Betreuung seiner Auszubildenden am Herzen. In zwei technischen Ausbildungszentren und 48 verschiedenen kaufmännischen Abteilungen, ermöglicht Gühring eine interessante, vielfältige und erfolgreiche Ausbildung. Jährlich schließen rund 50 junge Menschen ihre Ausbildung an den Standorten Albstadt und Laiz ab. Aufgrund unterschiedlicher Ausbildungsdauern und verkürzten Lehrzeiten gibt es bei Gühring das ganze Jahr Grund zu feiern. Wir von Gühring drücken allen frisch Ausgebildeten die Daumen für alle spannenden Herausforderungen, die ihnen jetzt bevorstehen!
WINTER 2022
35 Azubis und Studierende freuen sich über ihre erfolgreich abgeschlossene Ausbildung bei Gühring in Albstadt und Laiz. Die Prüfungsurkunden, Zeugnisse und Preise wurden den Absolventen traditionell im Rahmen einer kleinen Feier überreicht.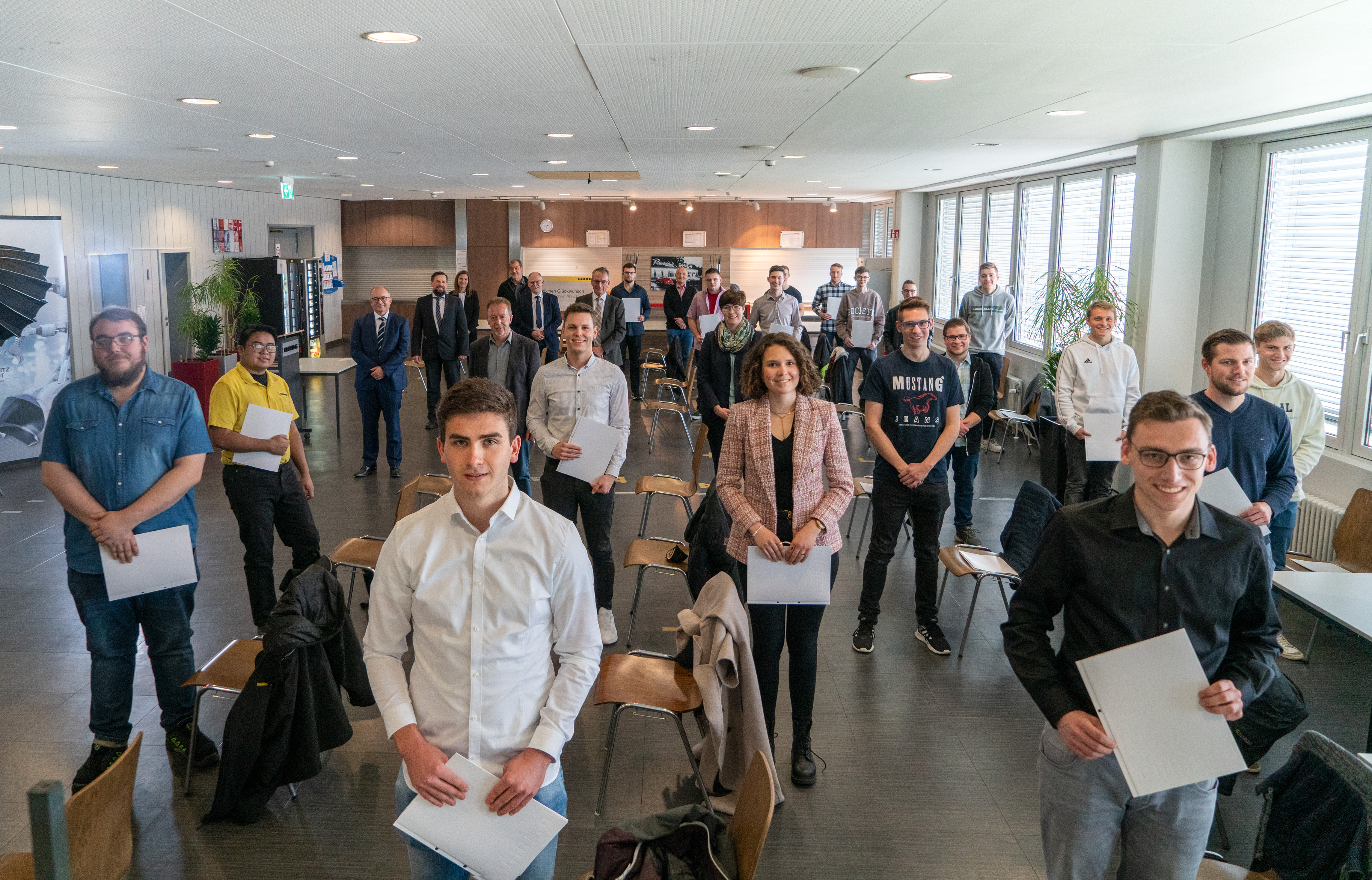 Als Industriemechaniker und Industriemechanikerinnen schlossen in Albstadt Fabian Reich, Tim Bogenschütz, Leonie Gnatkowski, Joshua Bodmer, Finn Locher, Jan Lorenz, Simeon Josua Dreher, Oliver Billmann, Joel Bitzer, Simon Oberdörffer und Timo Reuter ab. Weitere Industriemechaniker und Industriemechanikerinnen wie Tobias Bayer, Elias Ramsperger, Malte Geuder, Dominic Graf, Tim Wohlhüter, Cao Nguyen, Ruben Oexle, Serhat Selcik, Illja Loos, Elias Mayer, Lara Patze und Edmond Murtezaj vollendeten ihre Ausbildung in Laiz. Semih Cetin, Jonas Gabriel Wenzler und Paul Zillhart sind nun Präzisionswerkzeugmechaniker. Jonas Hueber, Henrik Hotz, Felix Strobel und Daniel Stumpp haben ihre Ausbildung als Mechatroniker in Albstadt abgeschlossen. In Laiz absolvierten Fabian Bosch und Jan Arnold ihre Ausbildung als Mechatroniker. Als Industriekaufmann beendet Dominik Düll seine Ausbildung. Theresa Kölmel schloss ihr Studium in BWL-Industrie ab, Marcel Schick in Wirtschaftsingenieurwesen.
Ausbildung mit Zukunft
Mehr über die Ausbildungsmöglichkeiten bei Gühring erfahren Sie auf unserer Azubi-Website und in der neuen Ausbildungsbroschüre: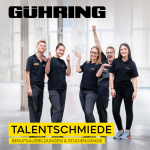 Das könnte Sie auch interessieren:
Page not found
The page you requested could not be found. Try refining your search, or use the navigation above to locate the page.