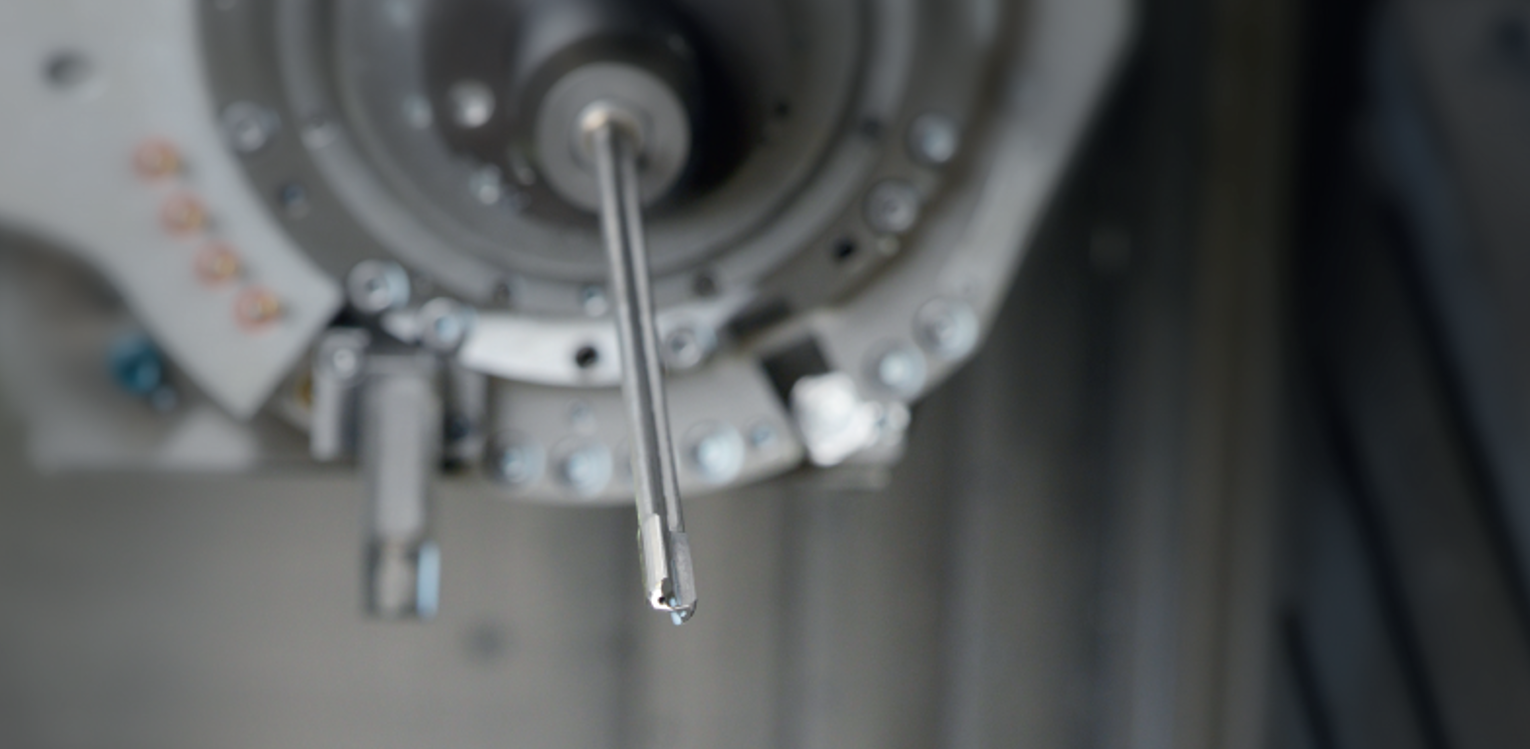 Mit Tieflochbohrern werden hochgenaue und besonders tiefe Bohrungen hergestellt. Zur Anwendung kommen die Werkzeuge beispielsweise bei der Bearbeitung von Nocken-, Kurbel- und Antriebswellen, aber auch von Injektoren oder Bohrgestängen für die Ölförderung. Dabei gilt das Tieflochbohren noch heute als besonders problematische Zerspanungsaufgabe, manche sprechen von einem Buch mit sieben Siegeln. Doch wer die Tücken beim Tieflochbohren kennt, kann mit der richtigen Strategie zuverlässig und prozesssicher auch sehr tiefe Präzisionsbohrungen herstellen.
Probleme beim Tieflochbohren
Zwei Wege führen zu einer Tieflochbohrung: die Bearbeitung auf einer Tieflochbohrmaschine oder auf einem CNC-Bearbeitungszentrum. Viele Unternehmen wählen dabei das Bearbeitungszentrum, denn damit lassen sich sehr flexibel auch tiefe Bohrlöcher herstellen. Die Tieflochbohrmaschine ist dagegen die beste Wahl, wenn Tieflochbohrer mit einem besonders großen Längen-Durchmesser-Verhältnis eingesetzt werden, denn dort werden die Werkzeuge durch Lünetten gestützt und geführt. Diese Unterstützung fehlt bei einem horizontalen oder vertikalen Bearbeitungszentrum gänzlich. Welche Probleme daraus resultieren, erklärt Robin Tschetsch, Produktspezialist für Tieflochbohren bei Gühring, im Video:
Mit der Richtigen Strategie zum Erfolg
Doch mit der richtigen Herangehensweise können diese Probleme vermieden werden. Wie genau, erklärt Robin Tschetsch.
In einem Schritt zur Bohrung mit VHM-Tieflochbohrern
Das Gühring-Sortiment umfasst klassische Einlippen- und Zweilippen-Tieflochbohrer aus Vollhartmetall (VHM) oder mit gelötetem Hartmetallkopf. Außerdem bietet Gühring Wechselsysteme mit austauschbaren VHM-Schneiden und Leisten an. Auch spiralisierte VHM-Tieflochbohrer finden sich in unserem Produktprogramm.
Durch Verwendung des VHM-Tieflochbohrers EB 100 M und des gelöteten EB 100 können Sie eine maximale Bohrtiefe von 80xD mit nur einem Werkzeug erreichen. Die Werkzeuge sind für nahezu alle Werkstoffe geeignet und in einer großen Auswahl an Abmessungen erhältlich.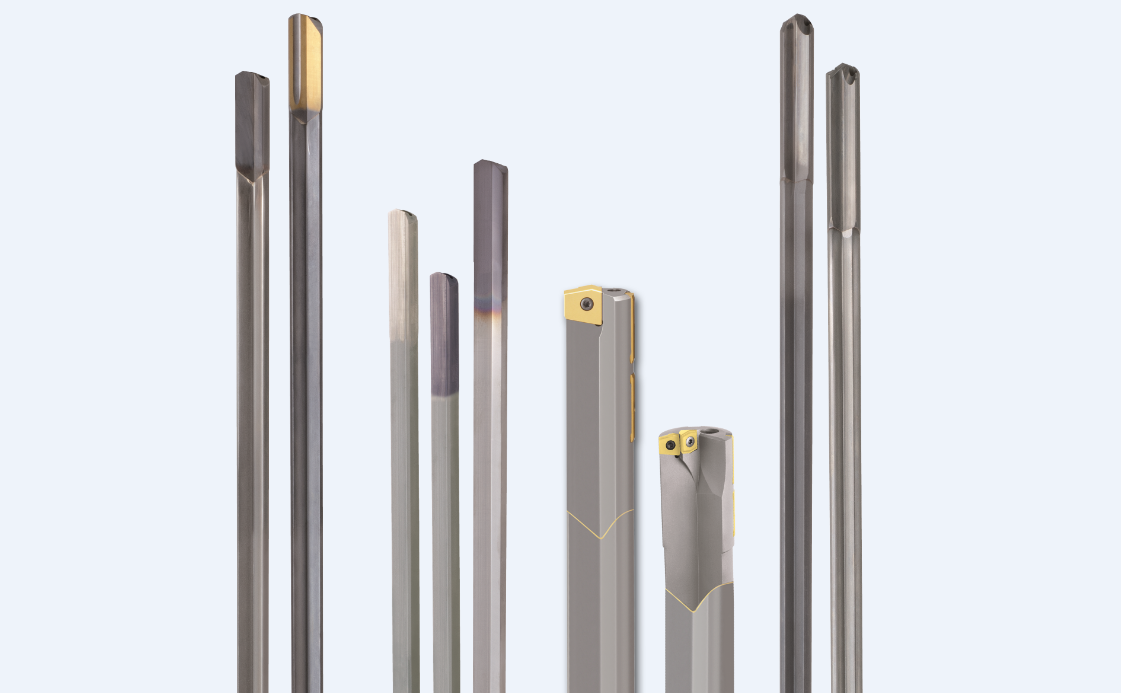 Haben wir Ihr Interesse geweckt?
Oder Sie kontaktieren uns direkt:
Robin Tschetsch
Produktspezialist Tieflochbohren
Email: robin.tschetsch@guehring.de
Telefon: +49 7571 108-22 213
Das könnte Sie auch interessieren:
Page not found
The page you requested could not be found. Try refining your search, or use the navigation above to locate the page.