SpyroTec
90° countersinks with convex cutting edges
Newly developed geometry of cutting edges
Due to the completely new geometry of the cutting edges and the flute form Gühring has developed the outstanding countersink Spyrotec.
The axial and radial forces that occur during countersinking operations are strongly reduced due to the newly developed geometry of the SpyroTec cutting edges. Also with hand drills an easy and convenient countersinking is guaranteed. Due to convex different radii of the cutting edges with variable helical pitch provide a stable and low-vibration countersinking process. Round, precise and chatter-free countersinking is guaranteed. The specially designed TiAIN coating in combination with the cobalt alloyed HSCO steel ensures a higher wear resistance and high-temperature hardness which guarantee longer tool life of nearly all materials and applications.
Wide range of versions for universal applications
The countersink Spyrotec is available ex works in all main versions: a straight shank version, a version with 3-surface flats for mounting in 3 jaw chucks and an extra long version for bridging interference conditions are part of the wide product range.
In addition, sets with the most common dimensions like straight shank and 3-surface flats are available.
Your advantages:
universal application in nearly all materials
round, precise and chatter-free countersinking
reduction of feed force by 60%
reduction of radial force by 50%
Wide range of versions:
standard programme
14 dimensions Ø 6.3 – 31.0 mm
90° countersink according to DIN 335 form C
straight shank version
version with 3-surface flats
extra long parallel shank version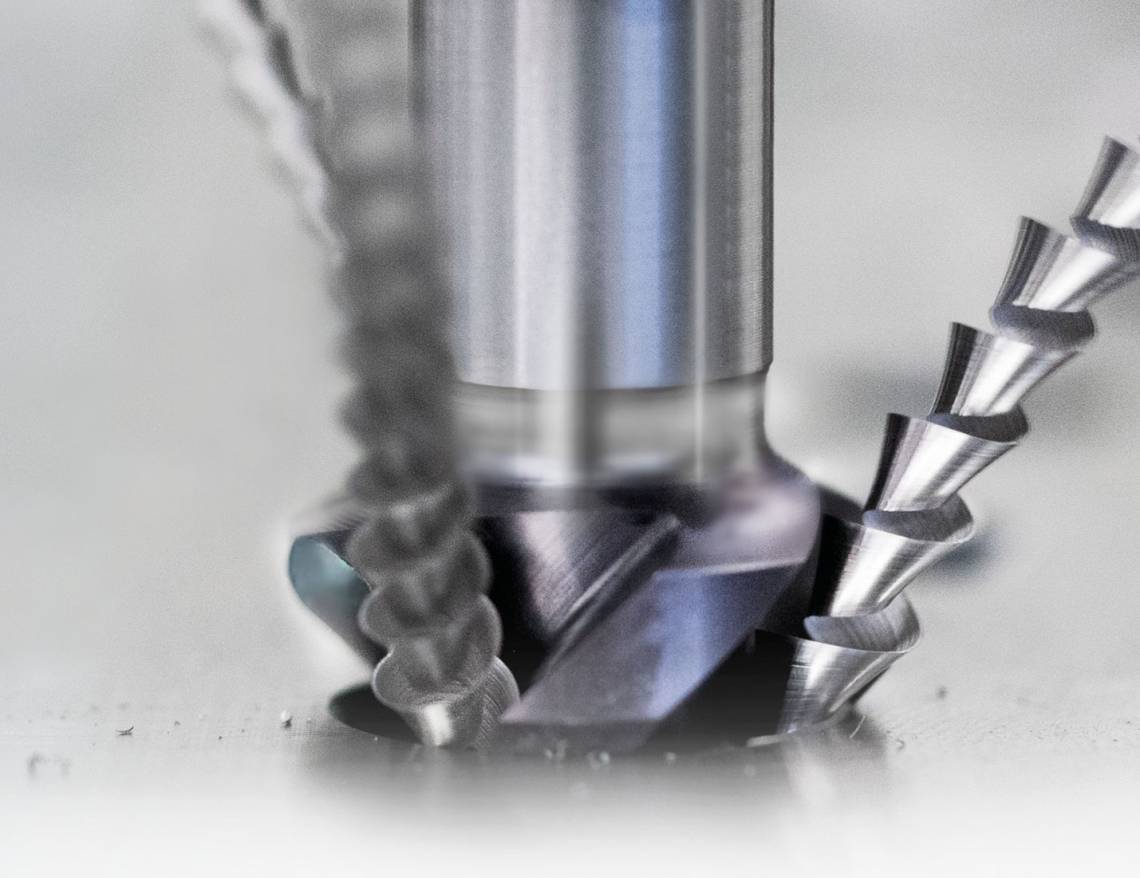 convex cutting edges
Three different convex cutting edges in combination with three unequal helix angles enable extremely stable and low-vibration cutting processes without any chatter marks.

TIALN-coating
The titanium- aluminium coating is characterised by a strong hardness and a good thermal resistance.

cutting material
The high-speed steel containing 5% of cobalt providing a good high-temperature hardness and temper resistance. This guarantees a long tool life and the cutting material enables machining of nearly all materials.