Threading Tools
Form perfect threads
Threading Tools, for the production of threads have a critical task in common: They are applied at the end of the production chain, when component parts or individual parts are practically finished. Gühring threading tools operate with process reliability – perfect for a demanding machining task at the end of the production chain.
There are several processes to lead to the desired result. No matter if the user decides on fluteless taps, thread taps or thread milling cutters, together with our product management and experienced application technicians we work out the most economical solution for producing a thread.
Thread taps
More power for your production – The Gühring Thread taps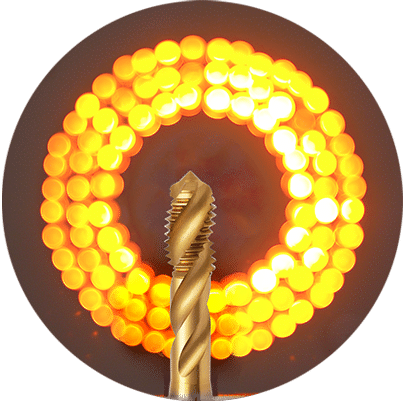 Optimized geometries for maximum performance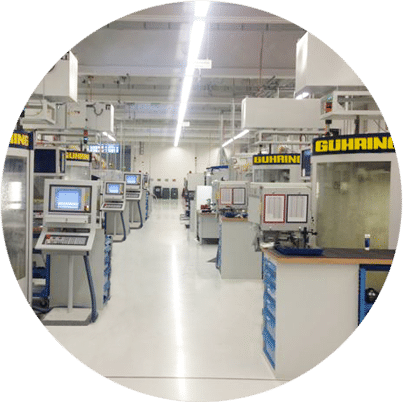 High-precision ground on specially developed machines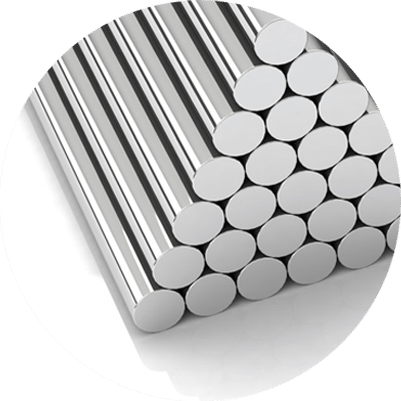 Best quality steels as tool material for our thread taps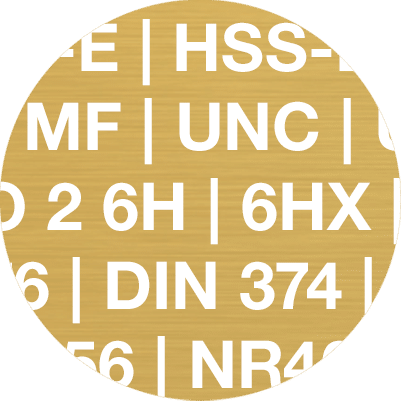 A complete programme for all standard threads
Thread tap Quality "Made in Germany"
Specially for the PowerTap thread tap line Gühring has invested in new plants in Vogtland on a large scale and since 2011 established a remarkable production location & created in excess of 350 jobs. Designed for international markets available in DIN, JIS and ANSI, PowerTap thread tap follows the philosophy of an unbeatable price-performance-ratio. The threading tools can be applied in most materials & have a golden ring as a distinctive feature. It stands for quality "Made in Germany".
100 % ex-stock availability for our thread taps
for regional customers with small and medium batch sizes
Thread taps are applicable in most materials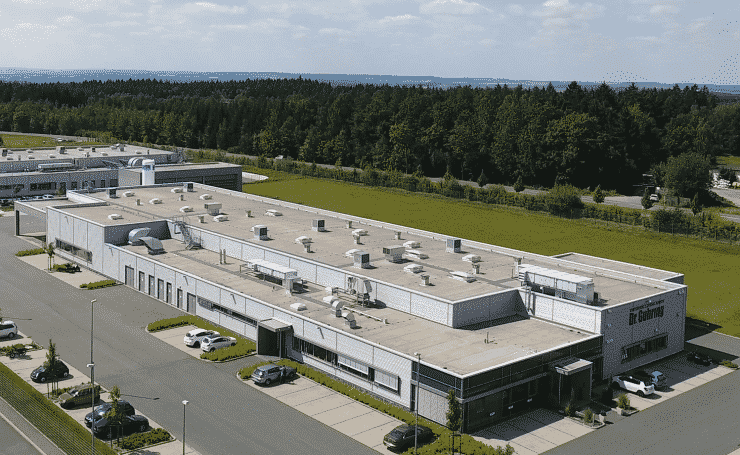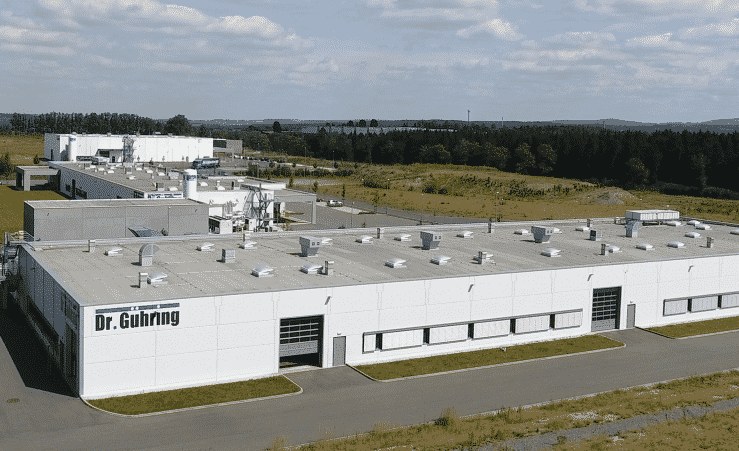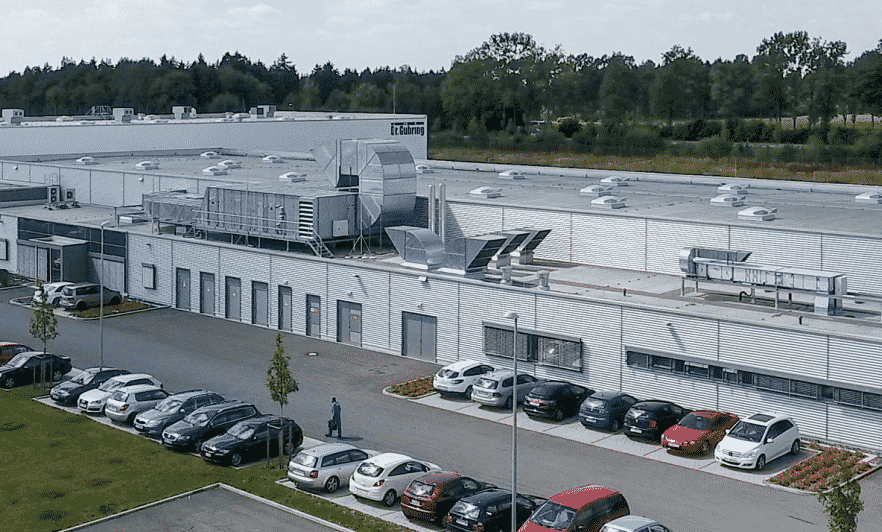 CNC Gühro ThreadMill
Download CNC Gühro ThreadMill free programming software for thread mills & thread taps:
---
Download Software CNC Gühro ThreadMill
215,51 MB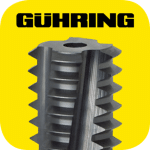 Video: The Guhring thread mill catalogue and CNC-Software explained simply: (German only)
In five steps to the optimal CNC programme
---
In order to make the machining with Gühring thread mill even more user-friendly, we have developed the intuitive CNC Gühro ThreadMill software.
CNC Gühro ThreadMill is available free of charge. Simply download here!
1. Specifying the thread data
Selection from all current thread standards
2. Selecting the material
You are always assigned the optimal parameters
3. Selecting the tool
Technical data, drawings, machining time and film simplify the selection
4. Recording the CNC data
Input of the desired milling strategy and the parameters
5. Receiving CNC programme with code and data sheet
Programming data (Sinumerik, Heidenhain, Fanuc, Philips, Mazatrol or Hurco) are imported and recognised automatically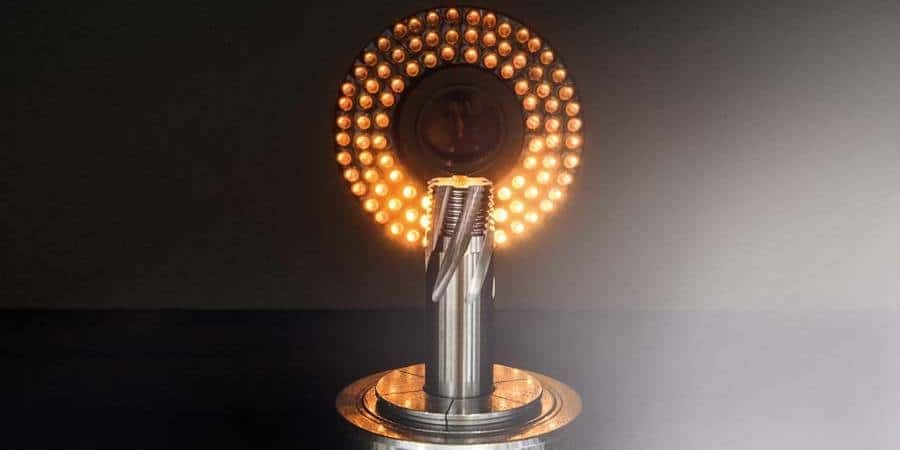 Quality from the manufacturer
Our precision for your success
In-house R&D and mechanical engineering for uniform quality standards
High process reliability with detailed documentation for our threading tools
guaranteed repeat accuracy and thread quality
detailed measurement reports on customer request
Gühring's thread mill types
TM SP – thread mill cutter without countersinking step


Simple and cost-efficient option for milling internal threads
2-3 thread sizes with the same pitch can be produced above the specified nominal dimension
Applications only in materials ≤ 1000 N/mm² available with or without internal cooling
Thread types: M, MF, UNC, UNF, G, NPT
TMC SP thread mill cutters with 45° countersinking step

Countersinking and thread milling with only one tool
Very smooth operation and low lateral forces
Predestined for the application in difficult-to-machine materials even without step 
2-3 thread sizes with the same pitch can be produced above the specified nominal dimension
thread mill cutter only available with internal cooling
Thread types: M, MF, G
TMU SP universal thread mill cutter with neck recess

universal application possibilities
for different thread sizes with the same pitch
i.e. thread M30x1.5 with milling cutter Ø12xM1.5, Ø16xM1.5 or Ø20xM1.5
only available with internal cooling

Thread types: M, MF, G, UN, NPT and
External threads M, MF, G
DTMC SP drill / thread mill cutter with 2 cutting edges and 45° chamfer


Drilling, countersinking and thread milling with only one tool 
Reduced machining times and tool costs as well as reduced space requirement
Application only in aluminium, cast materials, brass and plastics
Threading tool available with or without internal cooling
Thread types: M
MTM 3 SP micro thread mill cutter


Thread size and pitch are predefined

excellent machining of high-tensile materials such as titanium, VA etc.
suitable for the machining of hardened steel 45HRC-65HRC
threads up to 3xD
Threading tool available with or without internal cooling
Thread types: M, MF, G, UNC, UNF, MJ, UNJC, UNJF
MTM 1 SP micro thread mill cutter


universal production nominal thread diameters up to a maximum pitch
Threading tool only available without internal cooling
Thread types: M, MF