Grooving Tools
NEW in the Gühring portfolio – turning tools
With its new grooving tools Gühring is extending its product portfolio with stationary tools for turning operations. In addition to the worldwide most comprehensive programme of rotary cutting tools we have supplemented the subject area with turning and grooving tools. Systems 104 and 106 for boring out, grooving, axial grooving, threading and broaching as well as system 305, a triple exchangeable indexable insert for external and internal machining.
Programme extension – turning tools
Now for AMB 2018, clamping holders for long turning as well as modular holders are added to the systems 104 and 106. Furthermore, the range of cutting inserts was extended in diameter, radial and length dimensions. System 305 turning tool will be added with a sintered chip geometry, threading inserts as well as an extension of the turning tool clamping holder spectrum.
Unequalled in-house manufacturing depth
This rapid development in the area of grooving- and turning tools is also made possible by the enormous manufacturing depth of Gühring, which also reaps benefit with a new product group. In-house carbide production for turning tools, specifically developed machines and coatings from the in-house R&D – the way Gühring manages all its products. Now not only with rotary but also with stationary tools.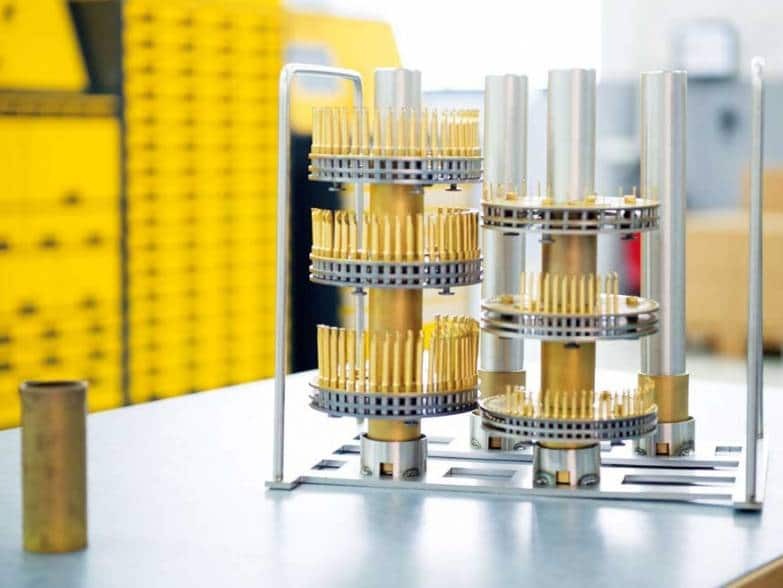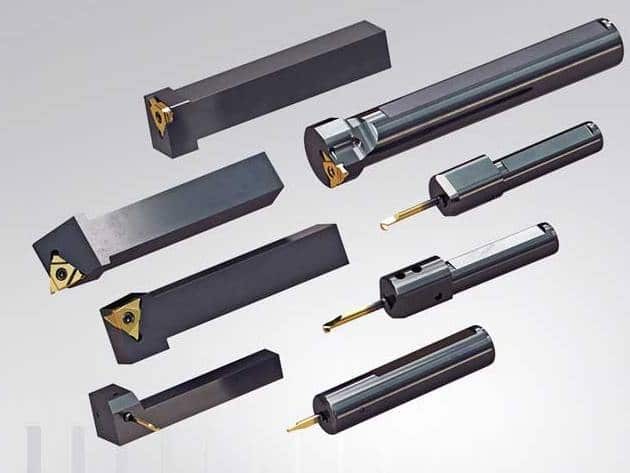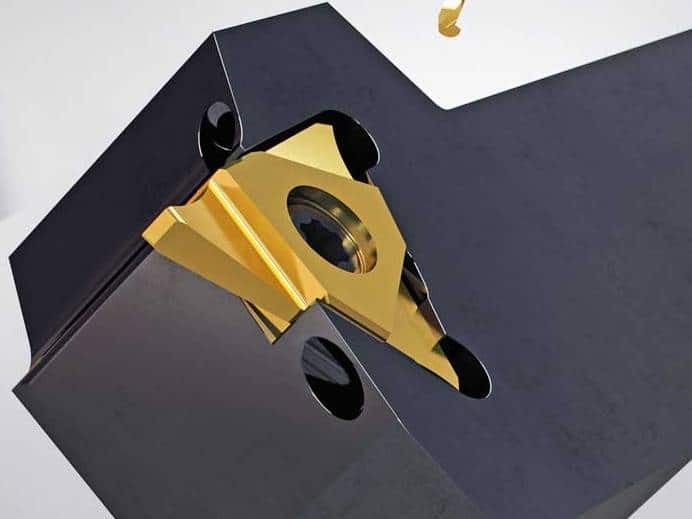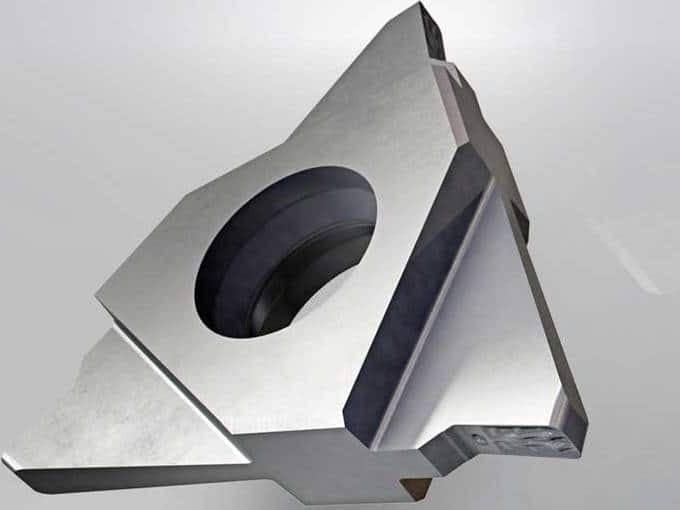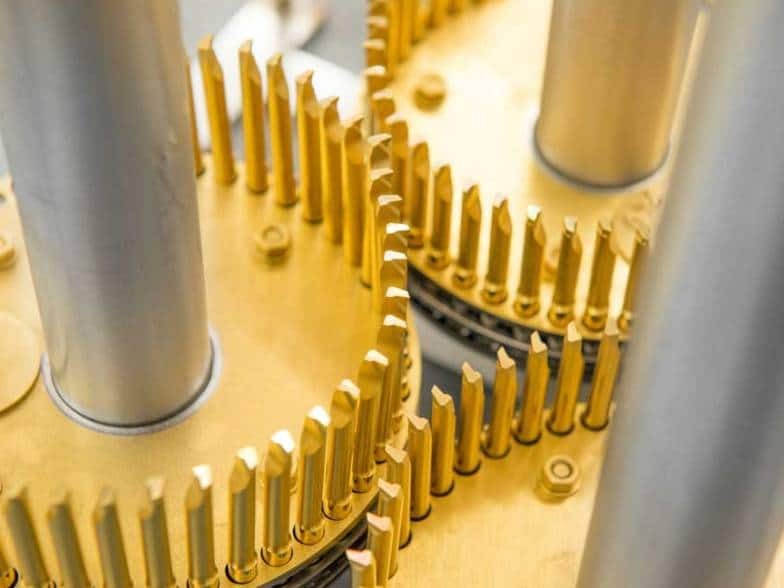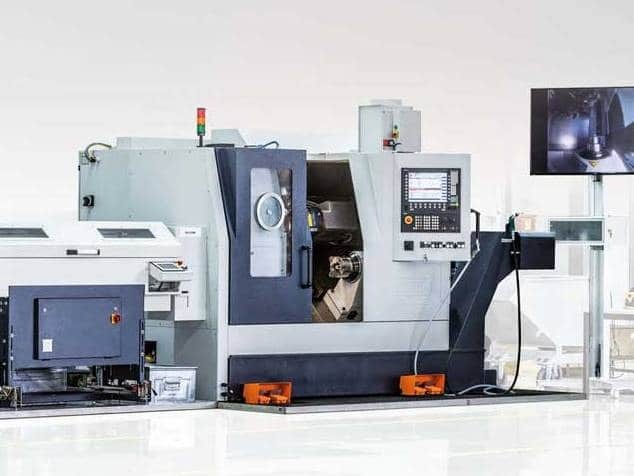 GROOVING TOOL INNOVATIONS
With the comprehensive programme extension with grooving tools Gühring more than satisfies the claim to be a complete supplier: With the new market- and user-friendly additions the programme consists close to 8,000 products.
System 104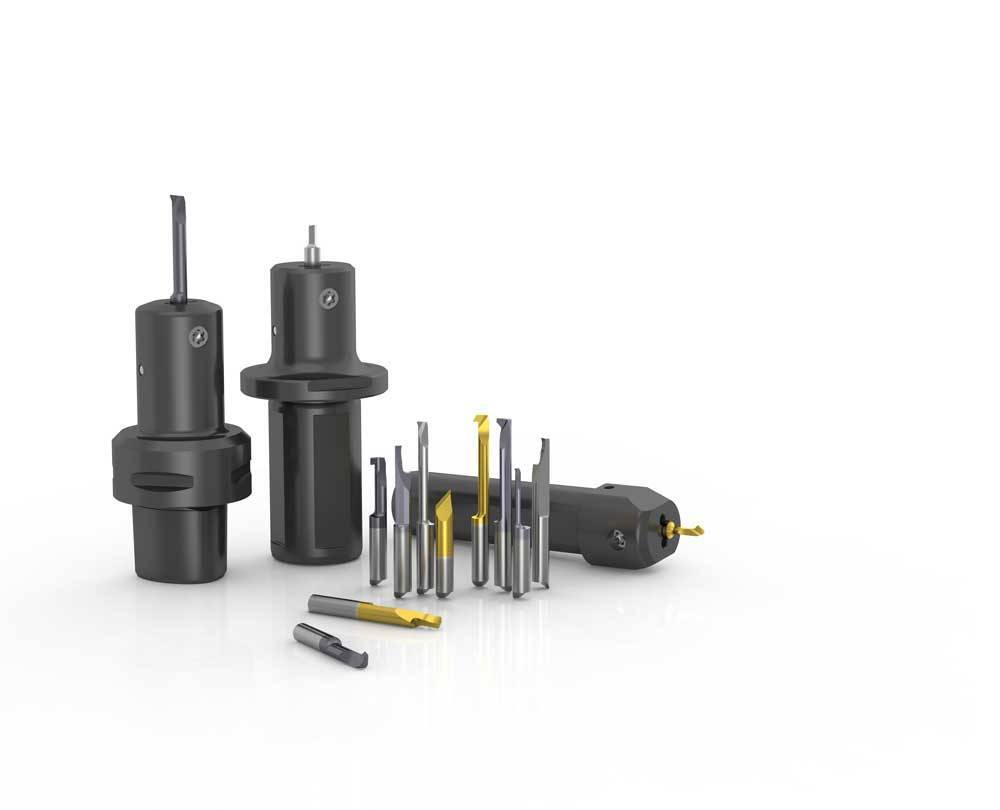 System 104 is added by numerous holder options. Clamping holders in inch sizes are now also part of the standard programme as well as machine specific shanks for Star, Tornos and Citizen machines.
Holders with Polygon and HSK-T shank as well as numerous new options with square shank can be found in the programme extension.
System 106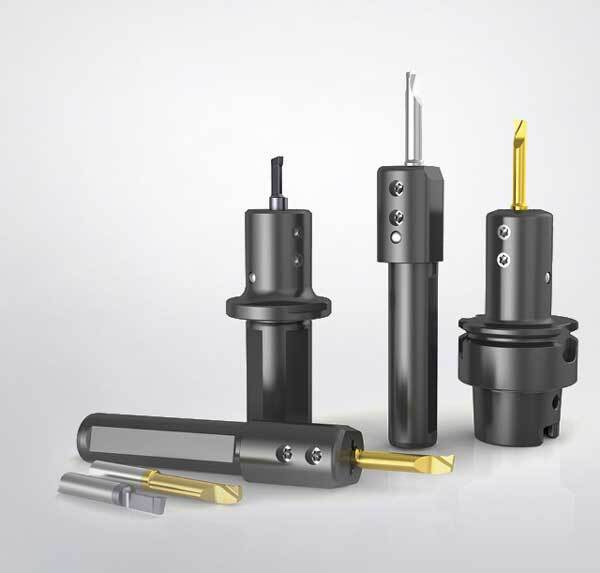 System 106 is extended to the same extent as system 104 in the clamping holder sector. In addition, a suitable tool can be selected from a significantly more comprehensive portfolio of cutting inserts. New high-lights include:
Machining diameter from 5 mm
Cutting inserts for boring and profiling with increased tmax from 1 mm and 2 mm
Cutting inserts for full profile threading up to M12
Numerous options are available in up to 7 different neck lengths and 5 different corner radii. For machining holes with micro-precision tools, systems 104 and 106 already count as the most comprehensive systems on the market.
System 305 for turning tool inserts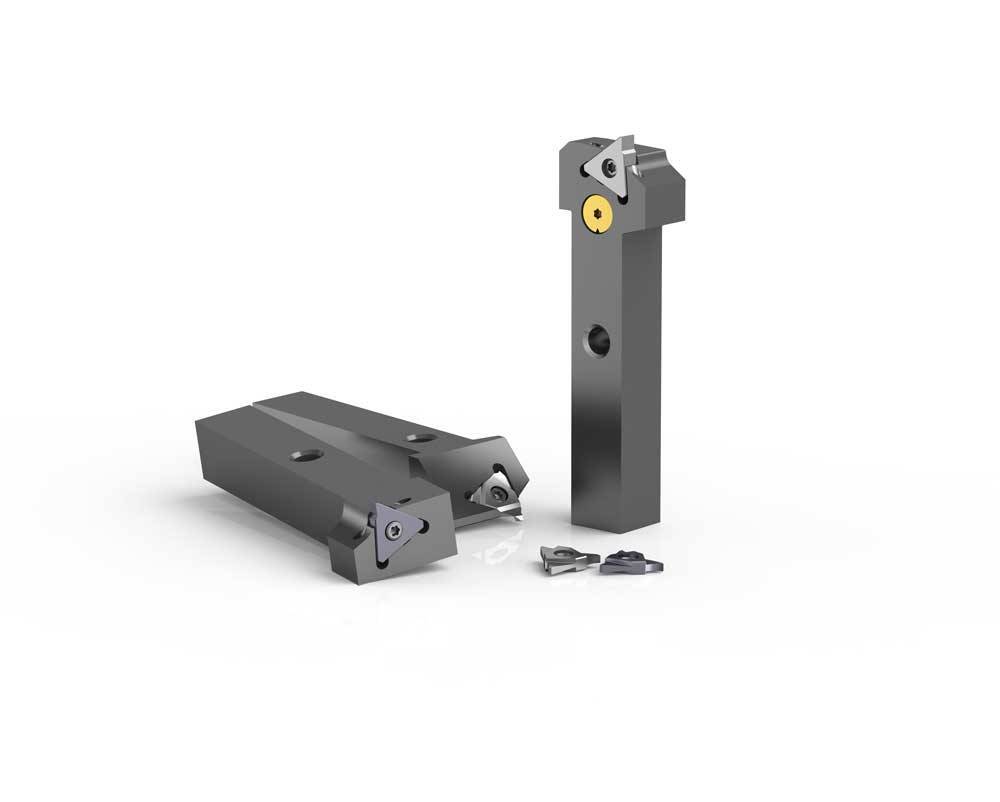 There are also comprehensive product additions to system 305. This includes:
New clamping holders with small 10×10 mm clamping shank & numerous options in inch dimensions
Holder for up to 12 mm wide special inserts with wide insert seat as standard product with or without IC
Inserts with 3 cutting edges for threading
Cutting inserts with sintered chip breaker
View into our turning tool production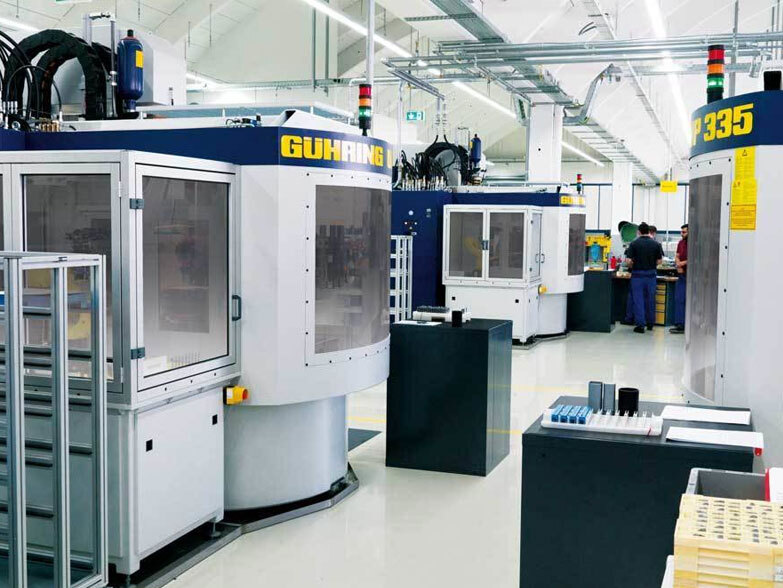 Grinding and grooving tool production
Complete manufacture on in-house designed grinding centres
Coating – of grooving tool cutting inserts
In-house coating on in-house designed coating systems for grooving tools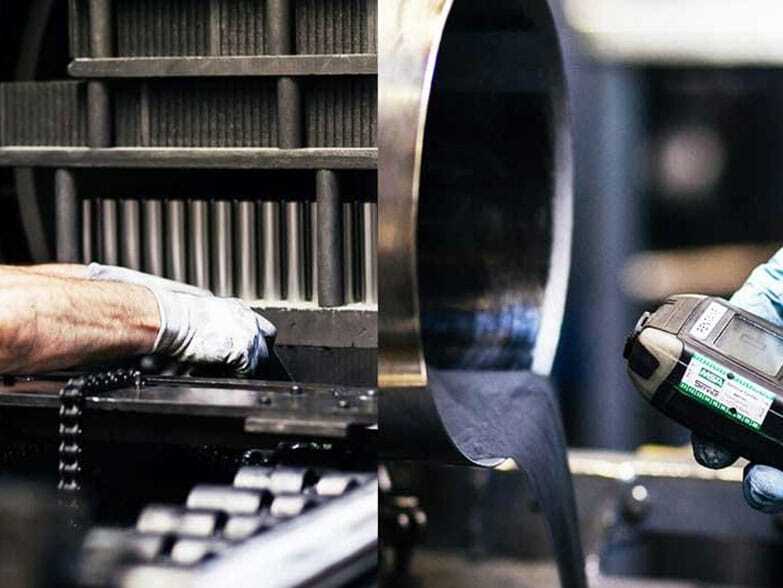 In-house carbide production
Blanks – indexable inserts and cutting inserts, Gühring's own carbide grades