Digital Services made by Gühring
Conventional production is undergoing a profound transformation:
Industry 4.0 shall connect industrial production with communication and information technology and therefore contribute to increasing productivity and flexibility. Gühring provides its customers with the required data for a transparent machining process and optimises it.
Discover our digital services that simplify your machining processes:
CNC Gühro ThreadMill
Free programming software for thread milling cutters & drill / thread milling cutters
"CNC Gühro Threadmill" is available free of charge.
Simply download here!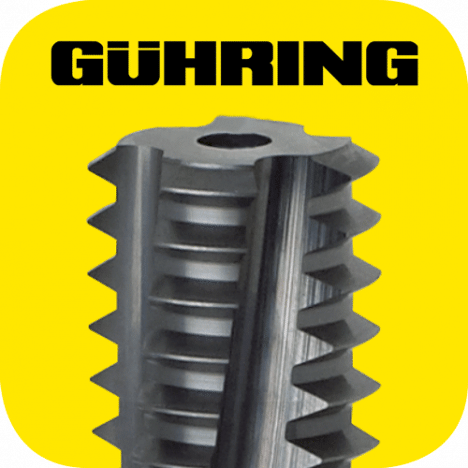 In five steps to the optimal CNC programme
In order to make the machining with Gühring thread milling cutters even more user-friendly, we have developed the intuitive "CNC Gühro Threadmill" software.
1. Specifying the thread data
Selection from all current thread standards
2. Selecting the material
You are always assigned the optimal parameters
3. Selecting the tool
Technical data, drawings, machining time and film simplify the selection
4. Recording the CNC data
Input of the desired milling strategy and the parameters
5. Receiving CNC programme with code and data sheet
Programming data (Sinumerik, Heidenhain, Fanuc, Philips, Mazatrol or Hurco) are  imported and recognised automatically
Gühring Tool Management Software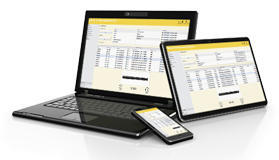 Flexible. Professional. Sustainable.
Gühring's Tool Management Software uncovers hidden costs.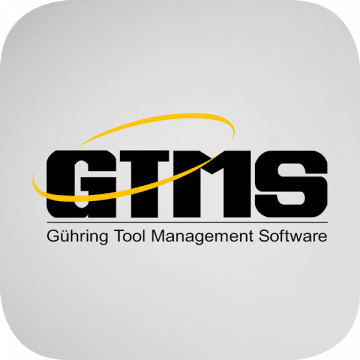 GTMS: BUILT-IN INTELLIGENCE
To control / operate its TM 326, TM 426 and TM 526 dispensing systems Gühring has developed the Tool Management Software GTMS. The objective is to organise the complete tool supply as cost-efficient as possible.
With the comprehensive possibilities of GTMS concrete saving potential can be made visible. Gühring's Tool Management Software enables a permanent consumption control: Reporting all tool movement data makes tool costs more transparent. This is achieved by the specific allocation of tool costs to cost groups such as cost centres for example. An ABC analysis of the tools can shed further light on the tool management.
GTMS automatically triggers order requirements when necessary. A notification is sent to the employee responsible, to the purchasing department or controlling if there is shortfall of the pre- defined stock item or an automatic order is sent to the supplier. A tool shortage situation is hereby prevented. In addition, wear data can be automatically recorded, goods inwards monitored or orders managed. Accurate consumption analysis for different criteria, as for example, tool consumption per component, per machine or per production area contribute to a sustainable tool management like supplier assessment and monitoring deadlines.
With the assistance of GTMS and the newly designed TM dispensing systems stock levels and withdrawals are seamlessly documented.
Gühring Online Academy

The Gühring Online Academy provides comprehensive training on specialist subjects in metal machining and our products. Practical examples and varied interactive exercises convey even complex subjects via high-quality video content, illustrations and animations.
Click here for the Gühring Online Academy
Exciting, varied learning formats, which on the one hand provide basic knowledge, but on the other hand also provide the latest product information, make up the whole attractiveness of the learning offer.
The offer is available to you around the clock – you can continue to educate yourself whenever you want and increase your competence step by step.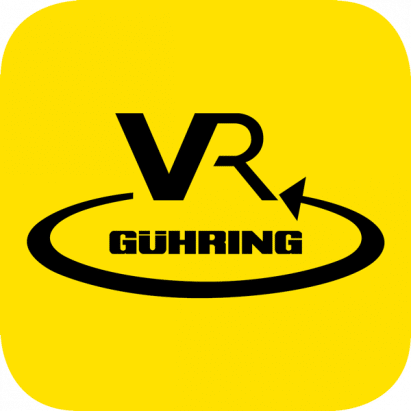 Welcome to the world of virtual reality
Experience a 360° tour of  Gühring's production plants and service centres.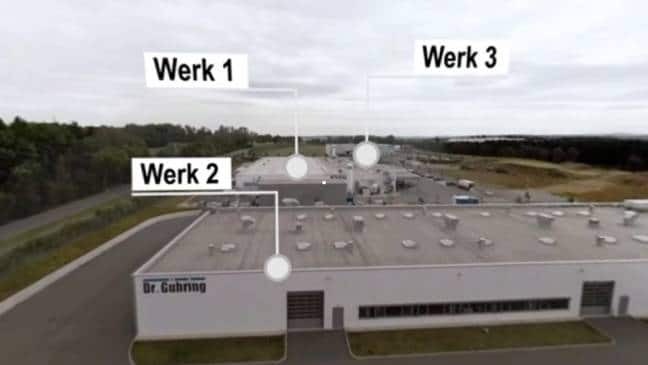 Gühring Online Catalogue
Discover our new Online Catalogues!
Interactive, to browse, search and order: with direct links to our products.