Career opportunities with Guhring
This is how you can start your career with us
There is a variety of opportunities to join us. Because as technology leader for rotary cutting tools we stand for perfection in machining. We achieve perfection by leaving nothing to chance but rather to our well-trained employees. Our scope covers in-house carbide production, our manufacturing plants, our in-house machine and equipment engineering, the coating technology department, our research and development centres, administration and in sales and services.
What connects people at Guhring is a joint objective: They want to write further positive chapters in the company history. And everyone contributes their share: Practice-proven professionally experienced as well as career starters or apprentices – in production, in the technical or the commercial department
We also look forward to your contribution!
Career opportunities for Professionals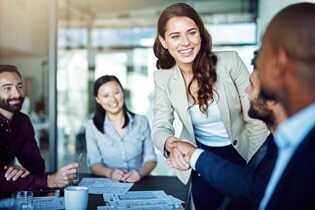 Are you looking for a new challenge? 

We owe our progress to our employees who drive our development and thereby grow themselves – professionally and personally. At in excess of 70 production locations in 48 countries they produce trend-setting tools of the highest level. Our power of innovation and technology leadership make us strong for the future. What does this mean for you? You can expect promising perspectives in a secure environment.
Work with us on great challenges posed by customers in the automotive industry, the aerospace industry or general engineering. If you would like to demonstrate your initiative, be on the move – including your professional career – and you want to shape the future of machining with us, then we say "Welcome". Whether you're from the world of technology or want to convince as a career changer – approximately 8,000 colleagues around the globe look forward to your contribution.
You will find up-to-date interesting vacancies in our Job Market.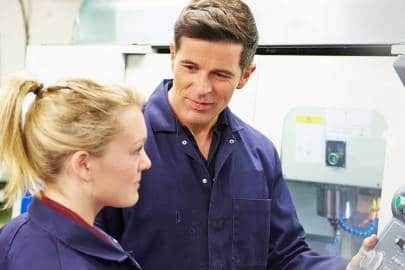 Show us your talent!
How do you imagine your dream job? Are you a technophile? Or are you at home with the digital world? Perhaps you want to apply your organisational talent or you like to juggle with figures? No matter where your strengths and interests lie, we are excited about you. In Germany we annually provide 350 commercial and technical apprenticeships. Intensive support and encouraging trainees is the key at Guhring. Why is this so? Because specialist talent is close to our heart.
That says something for training with Guhring: A positive environment, technology keeping the finger on the pulse, trainers imparting their knowledge in a clear way to you and accompanying your development on a co-operative basis. And following your training you can expect best perspectives and responsible and exciting tasks. 
Technical Trainings:
Industrial mechanics (m/f/v)
Mechatronics engineers (m/f/v)
Cutting tool mechanics (m/f/v)
Industrial engineering (m/f/v)
IT specialist for system integration (m/f/v)
IT specialists in application development (m/f/v)
Specialist for warehouse logistics (m/f/v)
Management assistent for e-commerce (m/f/v)
Training
Still uncertain which profession is the right one for you? Then a student or a taster work placement can assist you in making your decision. You gain an insight in our daily work routine and recognise quickly where you can best utilise your strengths.
You would like to know more about training at Guhring?
Then a visit here is worthwhile: Training with Guhring – Into the future with us!
Ms. Kathrin Stricker will gladly answer your questions on +49-7431/17-21229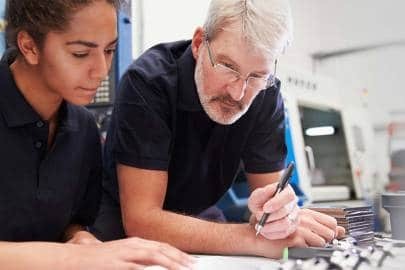 Theory yes, but please with practical!
This is how you imagine your studies. You are interested in processes in a company and wish to apply the knowledge learnt immediately. You would like to be part of a team from the beginning and grow on exciting tasks. Then a dual study course is perfect for you. Theoretical and practical phases regularly change. The dual university conveys a wide-ranging specialist knowledge you can immediately put into practice.
Study's:
BWL-Industry (B.A.)
Industrial engineering (B.A.)
Combination study Mechanical Engineering
You wish to know more about a dual study course with Guhring?
Then a visit here is worthwhile: Training with Guhring – with us into the future!
Ms. Kathrin Stricker will gladly answer your questions on +49-7431/17-21229
Practical semester / thesis with Guhring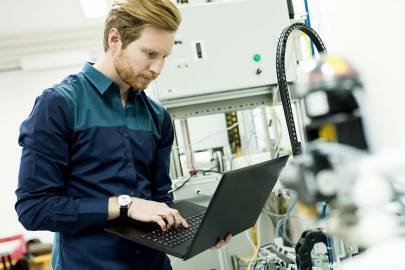 Show what you have in you!
You're interested in an apprenticeship with Guhring ? Or you wish to write your thesis with us? If so we look forward to you at our headquarters in Albstadt, your ideas and your commitment. 
Your study courses:
Mechanical engineering
Industrial engineering
Business information systems 
or comparable study courses
You wish to find out more about an apprenticeship or thesis at Guhring?
Then a visit here is worthwhile: Training with Guhring – with us into the future!
Mr. Thomas Geiger will gladly answer your questions on +49-7431/17-21703