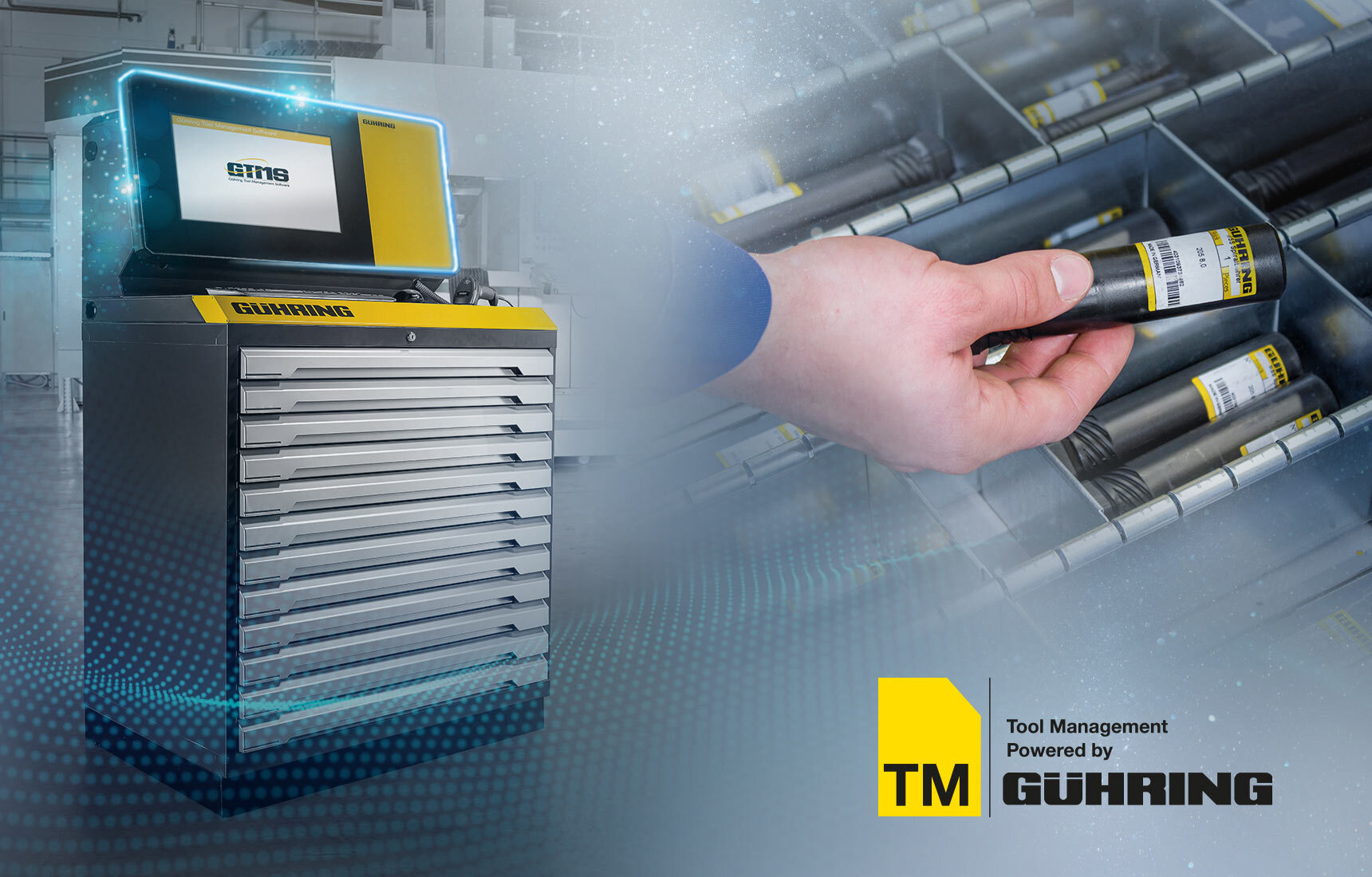 Your tool management solution, but lack the time to make changes along­side your day-to-day business? The tool managers from Gühring special­ise in topics such as logistics, pro­curement and scheduling. This allows you to concentrate completely on the tasks that generate value for you – for added efficiency in your business.
A wide variety of tools are stored loose on shelves that are so high that employees have to climb ladders to look for the right tool: This was the situation at Hewi G. Winker in the summer of 2019. The tool situation at the automotive supplier based in Spaichingen in Baden-Wuerttemberg was too confusing as the range of variants from ten different tool suppliers was far too wide and the sensible, ergonomic removal of tools was almost impossible.
And the situation at Hewi is the same for a huge number of other companies, as some of our case studies show: Fore­men spend up to 60% and machine operators spend up to 20% of their time searching for tools, resulting in overall machine availability falling by around 9%. A total of 16% of all workflow interruptions are due to a lack of tools. Most companies are aware of these shortcomings, but there is no time for improvement alongside day-to-day business.
This is where Gühring comes in, says Marcello Mintrone, sales manager in the tool management team: "When talking to customers, I often feel that tool manage­ment is seen as a necessary evil. Time and expertise flow mainly into production and technology. It is precisely this necessary evil that is our core business. As a tool man­ager, we have specialised purely in topics such as logistics, procurement and materi­als planning." This means that the custom­er is spared the non-value-adding tasks, which increases efficiency in the company.
Tailor-made tool management
Tool management from Gühring is a very flexible service that is individually adapt­ed for each customer. For this purpose, the Gühring tool managers first anal­yse the company's entire tool management system, including the tool cycle, work preparation, tool stor­age and production areas. Based on these analyses, organisational weaknesses and optimisation solutions are identified and corre­sponding concepts are determined.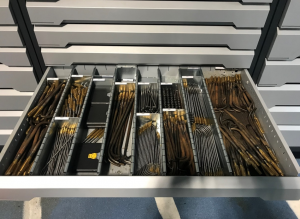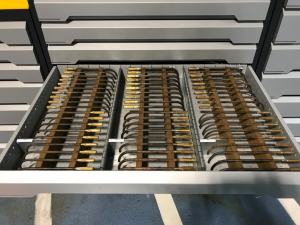 This also includes suggestions for outsourcing processes and functions as well as for the use of tool management software and hardware. The customer can then com­pile an individual service package from five modules with different services. "This is our menu from which you can put together your meal," explains Marcello Mintrone. "We are completely flexible and do not force the customer into a rigid system."
When the customer has chosen the "ingredients" required in their production facilities and combined them into a custom­ised tool management package, there are two different pro­cesses: The cus­tomer can either specify which tool from which suppli­er is used in their company.
Gühring acts as the cen­tral coordinator for procurement and refurbishment. "We offer the custom­er a uniquely high level of transparency with regard to the pro­curement of Gühring and third-party tools and in all removal and billing processes," explains Marcello Mintrone.
Another option is to hand over responsibility for all tooling to Gühring. In this case, our project team on-site takes over the scheduling and ordering of all tools, the monitoring of delivery dates, incoming goods inspections and the man­agement of the tool warehouse, but also the assembly and pre-calibration of new tools. The service also includes the continuous technological optimisation of tools and pro­cesses and comprehensive reporting.
Tool application
Assembly and pre-setting
Disassembly
Assessment
Despatch for refurbishment
Scrapping
Process optimisation
ABC analysis of tooling costs
Analysis of unstable processes
Action plan
Target pursuit
Process planning
Cut index
Tool design
Technology parameters
Manufacturing data
Planning of the original equipment
Tool maintenance
Tool collection
De-coating, re-grinding
Modification
Tool delivery
Logistics
Determination of requirements
Disposition and procurement
Consignment stock
Incoming goods inspection
Collection of worn tools
Set-up of the automated tool dispensing systems
Exploiting full potential
The end result is a tool management solution that optimally meets the wishes and require­ments of the customer and brings in corre­sponding optimisations. Experienced tool managers on-site ensure that these improve­ment concepts are also implemented promptly and that the optimisation goals are achieved. Because only measures that have actually been implemented are effective.
In this way, you can achieve your optimisation goals much faster. Hewi also decided to hand over logis­tics completely to the Gühring tool managers, who also looked for optimisation potential in tool management. This enabled tool variety to be reduced by 33%. Optimising the tools themselves will lead to a 20% reduction in tool costs and thanks to better tools, the company will save almost 32 days of machine runtime per year.
Have we piqued your interest?
Then arrange your personal consultation appointment now:
You might also be interested in: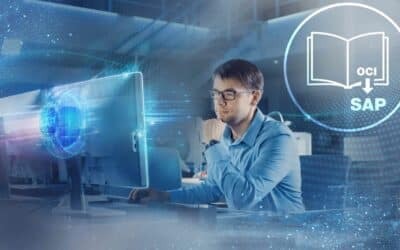 With a PunchOut interface, you can merge the Gühring online shop and your ERP system. You can securely access the shop from your ERP or transfer shopping carts to your system. Find out how you can benefit from cXML- and OCI-PunchOut here.
read more