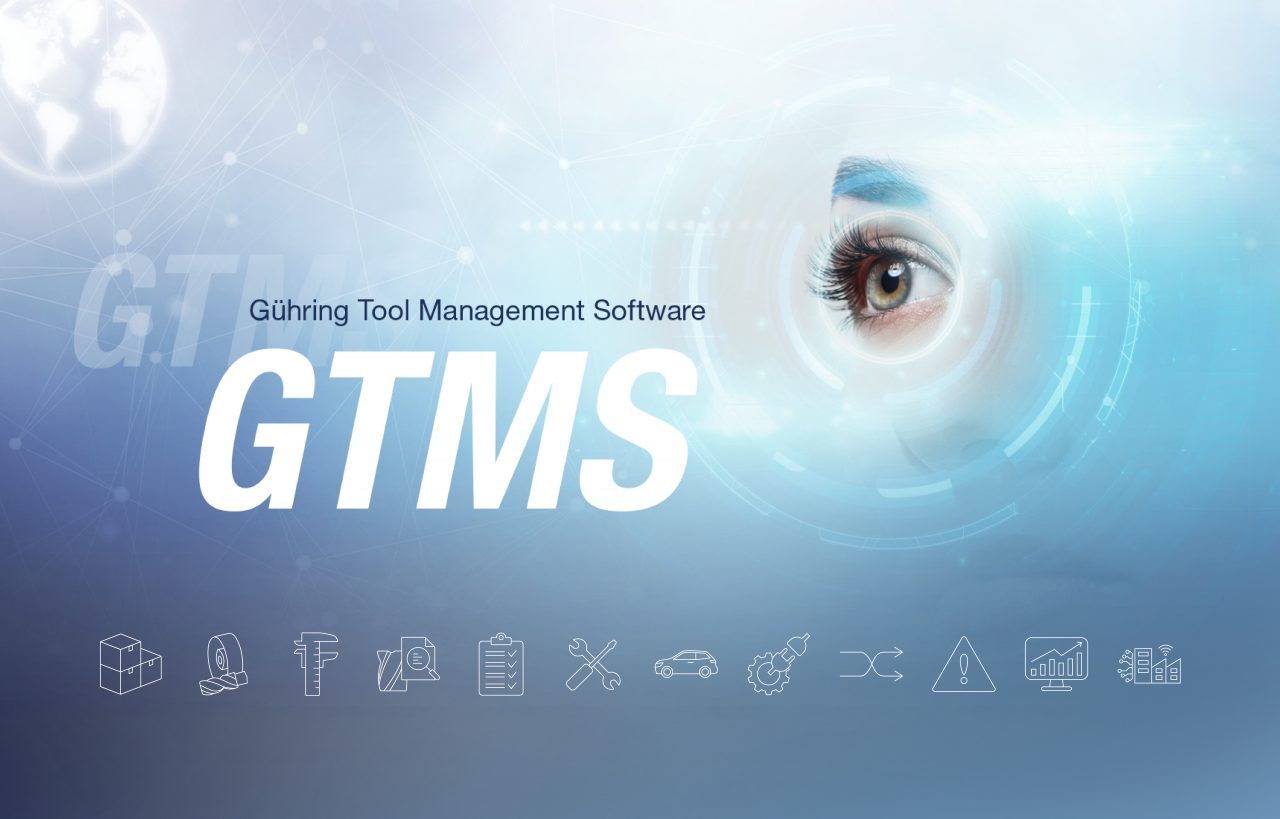 Gühring Tool Management Software (GTMS) is a tailor-made product for your manufacturing process. This is because the various functions of the software are based on companies' most common requirements. But what can GTMS do for you and what problems can be solved in your day-to-day work? This is what we show you here month after month.
Thanks to its many years of experience in tool management and technology, Gühring is familiar with the tool management workflows in many companies around the world – and knows where errors and costs arise. This knowledge forms the ideal basis for our Gühring Tool Management Software, which not only takes over smart tool management, but also manages and digitises many other processes in companies and optimises them through permanent analysis of process data.
For example, the software records all relevant movement data of the stock level, triggers order suggestions and enables evaluations according to different criteria. This comprehensive and detailed reporting offers your company a variety of optimisation potentials in the tool cycle. However, the software is not a rigid one-size-fits-all solution, but can be flexibly adapted to customer-specific processes. 
Reporting using GTMS:
Report designer
Live evaluations
Control panel functionality
Live monitoring
Automatic report generator
This means that you can also integrate the tool management software perfectly into your existing IT infrastructure. Interfaces to third-party systems are also possible. With a desktop, IOS or web application, you have decentralised access to centrally stored data.
Function 1: Logistics – everything for warehouse management & materials planning
Do you always have an overview of tool consumption and stock levels in your company? And do you always know where a tool is currently in production? Controlled warehouse management and continual consumption checks are the prerequisites for all resources to be distributed effectively within the company. If this is not done, production downtimes can occur because production-relevant articles are missing.
The GTMS logistics function manages the Gühring tool dispensing systems, but is also able to manage third-party systems and start automatic processes. Therefore, the logistics function is perfectly suited for the coordination of all intralogistics processes in your company. The software documents all relevant movement data of the stock level, triggers order suggestions and enables evaluations according to different criteria. Customisable booking processes, automated form printing and quick one-click bookings mean less time spent on warehouse management and your employees can focus on value-adding activities. In addition to warehouse management, the logistics function can also be used to digitalise and automate the entire materials planning process.
With these services, GTMS assists you in warehouse management and materials planning:
Warehouse management
60+ booking processes
Materials planning
Individual form printing
Multi-supplier capability
Posting monitoring
Cost monitoring
Quick bookings
Reservations
Inventory management
24 hours of controlled tool availability
Reduction of storage and administration costs
Prevention of production downtime
Clear allocation of tool costs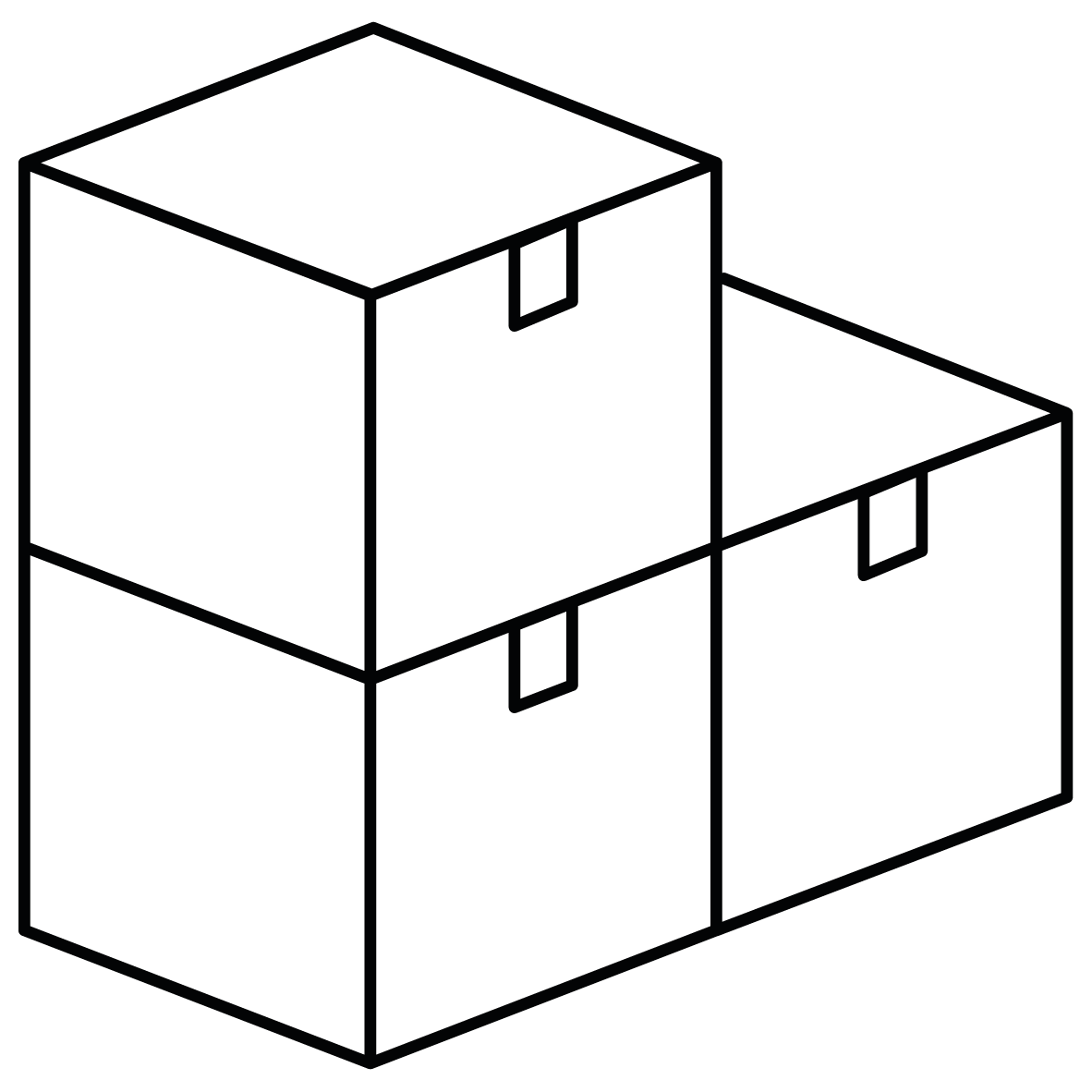 Function 2: Regrinding management – automate tool refurbishment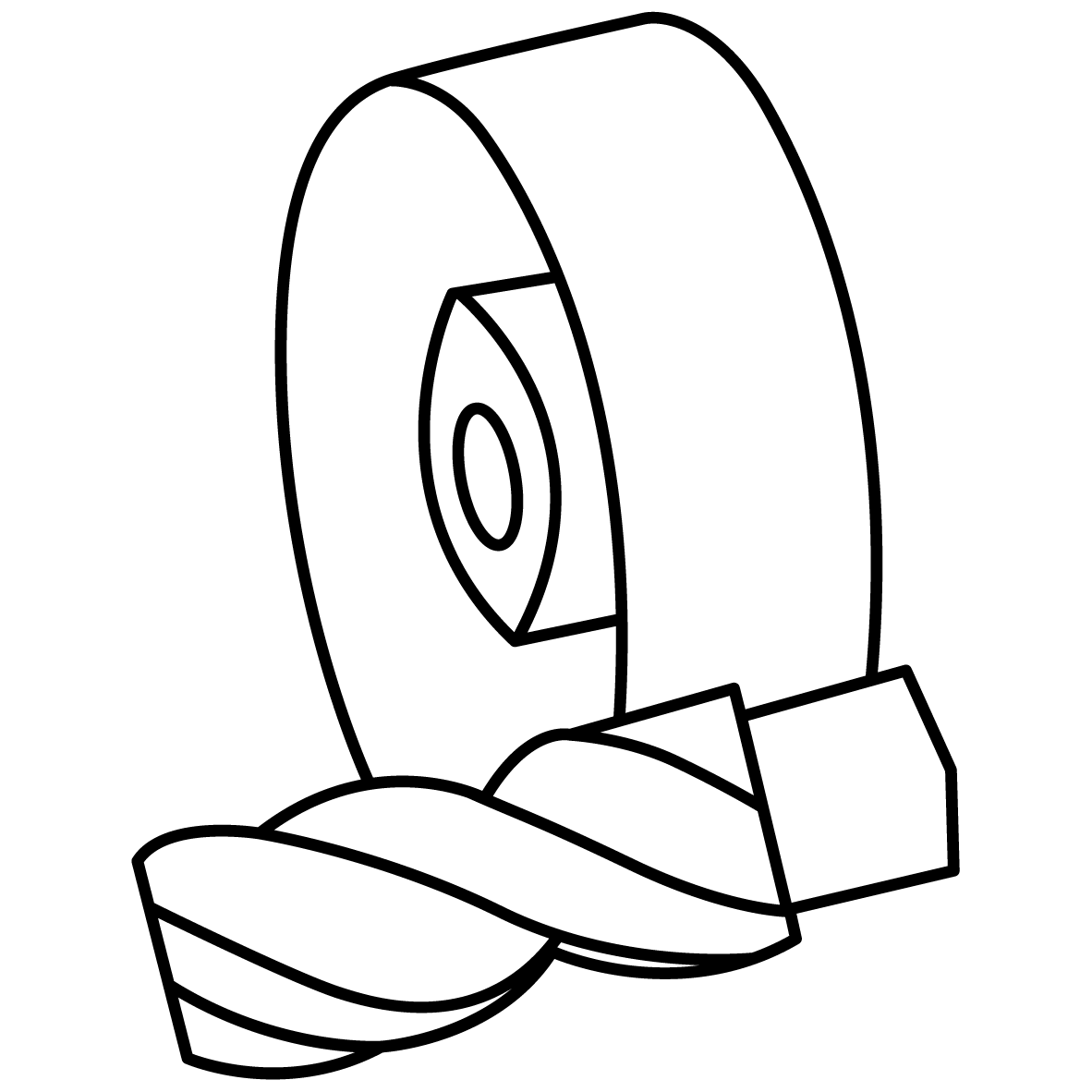 When a tool has reached the end of its tool life, many users reach for new tools. Many people run the risk that regrinding used tools will ultimately lead to machine downtime. This may be due to the fact that there is no information about the tools in circulation: Which tool is currently undergoing refurbishment? Will I receive all the tools I have given for refurbishing back in time? And when will which tool be back? All these uncertainties lead to new tools being ordered "to be on the safe side". But this raises the company's tool management costs.
Regrinding management with the help of GTMS accelerates the use of refurbished tools and thus reduces your tool costs. You can also keep track of which tools are currently being refurbished, giving you the reassurance that they will come back to you in full. All blunt tools are stored and collected at regular intervals by our pick-up and delivery service. The regrinding order is made automatically. As soon as the new-quality tools are delivered, our service employees take over storage on request.
With these services, the GTMS assists you in regrinding management:
Automated ordering process
Definable regrinding batch sizes
Overview of tools outside the company (for regrinding service providers)
Tool lifecycle management
Reduction of tool costs through prioritised dispensing of refurbished tools
More sustainability through resource-saving processing
Increased transparency of circulation and stock levels
Reduce process costs through automation
Function 3: Inspection & operating resources – expiry date and maintenance at a glance
Measuring equipment has an expiry date and must be recalibrated before expiry. Uncalibrated measuring equipment must not be used for measurement. Without a management system, however, it is difficult to identify which measuring instruments have already passed the expiry date. Furthermore, there is no information on where and with which employees the measuring instruments are currently in circulation. This can lead to measuring instruments not being available when they are urgently needed. In the worst-case scenario, this means that orders cannot be completed and delivery times cannot be met.
Operating resources are also subject to regular maintenance intervals, which must be observed in order to ensure their function. Here, too, many companies lack an overview of where which operating resources are located and what condition they are in.
GTMS measuring equipment management provides an easy way to manage measuring equipment and the corresponding calibrations. Inspection dates are constantly monitored in order to have enough measuring instruments available at all times. Internal calibrations can be created, carried out and documented in accordance with the audit using a stored test plan. This audit-compliant documentation can also be carried out via GTMS if the calibration is carried out by external service providers. The following standards are covered with regard to measuring and test equipment: ISO 9001:2015, ISO 9001:2018, IATF 16949:2016, QSF-A 1998. In combination with our hardware, uncalibrated test equipment can be physically locked for output. Communication with storage systems such as Hänel or Kardex lift systems can also be implemented via corresponding interfaces.
Operating resources and their maintenance intervals can also be organised via GTMS operating equipment management. Internal maintenance is created and carried out on the basis of a stored test plan and documented in accordance with the German Ordinance on Industrial Safety and Health. This option is also available if maintenance is carried out by external service providers. In addition, required repairs can be managed and documented. Here too, it is possible to block unmaintained operating resources and to connect to storage systems.
With these services, GTMS helps you with testing and operating equipment management:
Simple, audit-proof management
Documentation of internal calibrations based on test plans
Complete documentation of maintenance and calibration dates
Internal maintenance according to stored test plan
Management and documentation of repairs
No delays thanks to high availability
No gaps in documentation during customer audits
Increased transparency of warehouse and work-in-progress inventory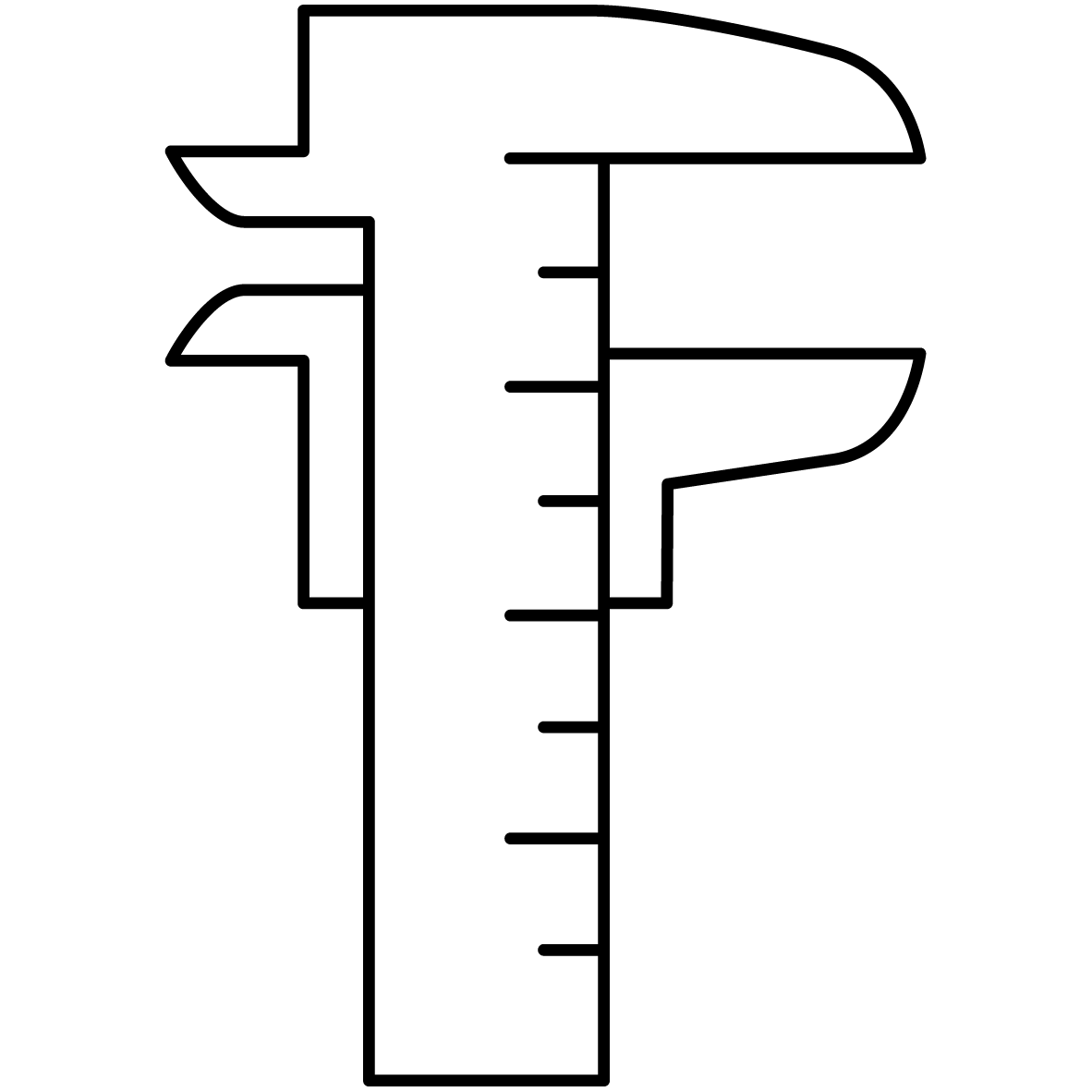 Function 4: Tool data management – reliable information on every tool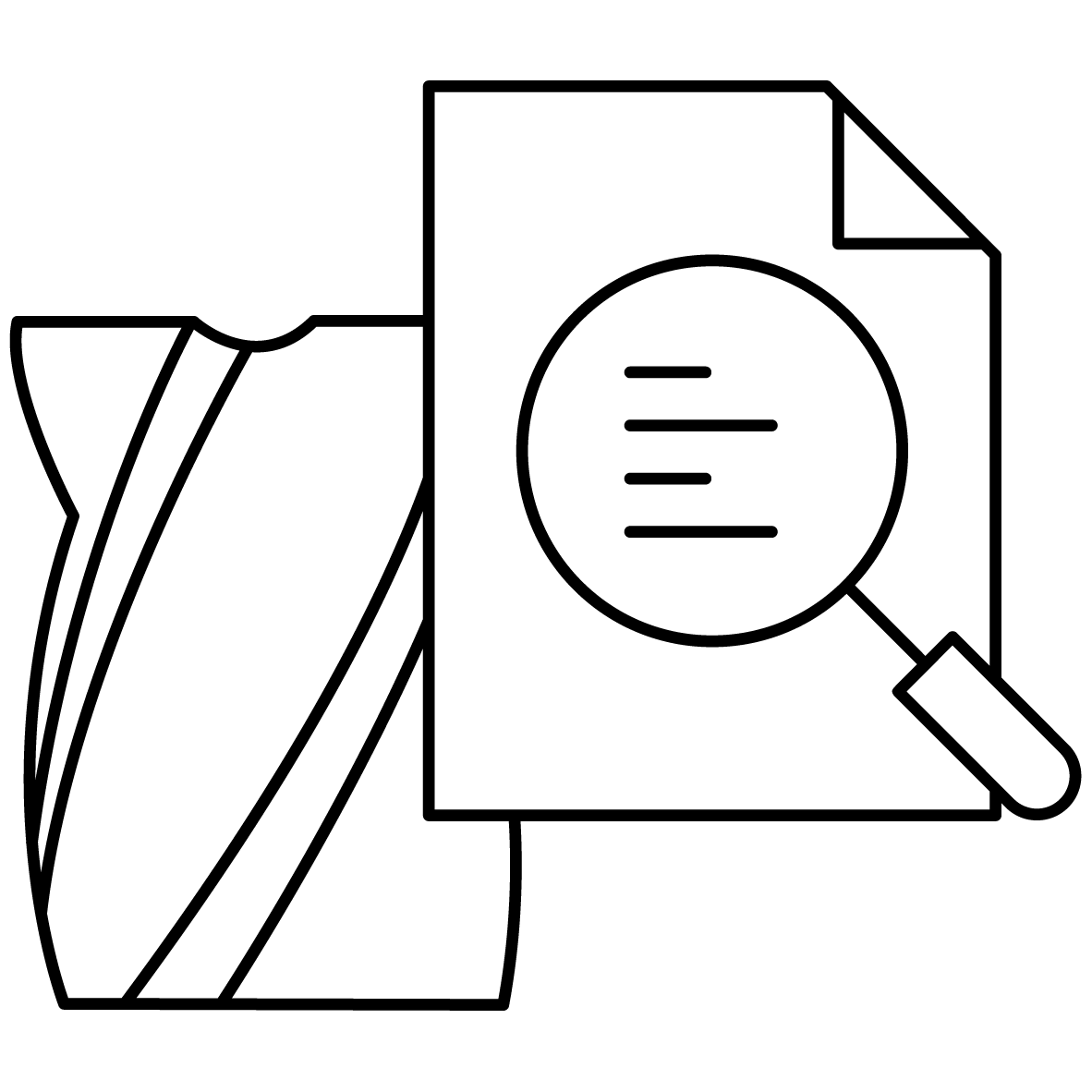 Many companies do not have uniform tool data or important tool data management documents such as tool parts lists, setting plans and drawings are only available in paper form in production. This has the disadvantage that changes are not immediately visible to everyone. In addition, data often has to be maintained twice, for example in the ERP and in the CAD/CAM system. This results in many media discontinuities when it comes to tool data management. This often results in the following problems:
Construction does not have an overview of the tools actually used in operation, as there is no connection to tool data management
No tool presetting can be done because the stocks of the individual components cannot be called up in the tool data management.
Without the connection, all setting data must be entered manually on the presetting device, which is a typical source of error.
In GTMS, you compile all tool parts lists and classify the individual components. Warehouse management can also be incorporated so that stocks are always available for the entire company. Components and complete tools are automatically managed via the connection of dispensing systems – regardless of manufacturer. Connecting to the most commonly used presetting devices saves time in everyday life. Interfaces to third-party systems (CAD/CAM) are available. GTMS also optimises administrative processes at component level: The component reference for each tool can be produced with the software. The software is able to digitally map the entire tool cycle for each tool in production, including wear data recording (actual tool life) and remaining tool life.
GTMS helps you with tool data management with these services:
3D view of tools
Tool tracking
Illustration of complete tool life cycle
Performance analysis for each tool
Digital management of all relevant documents
Component management incl. documentation
Increased efficiency & process optimisation
Optimised set-up times
Increased transparency
Avoidance of media breakages
Increase in productivity
Function 5: Job management – more efficient with good planning
Because the focus in everyday business is on the production of as many components as possible, there is little time for paperwork. But a lack of organisation in production has consequences: Anyone who does not document recurring work processes ends up losing time and money. Product quality can fluctuate and runtimes are not recorded, which makes post-calculation of orders impossible. Missing or inadequate scheduling can lead to delivery deadlines not being met. At the same time, the management level has poor intervention options because there is a lack of transparency in the manufacturing process.
In GTMS, on the other hand, work plans can be created and managed digitally. The software enables detailed planning of the individual work steps, whereby documents such as user's manuals and work instructions can be maintained for each working step. Organised job management is achieved on the basis of these well-maintained work plans. For order messages, the software includes a function for recording operating data. Detailed order planning can also be carried out directly at machine level. After all, order recalculation provides you with important information – also for the future.
GTMS helps you with job management with these services:
Optimised use of production capacity
Standardised processes ensure higher product quality
Illustration of the complete production process
Manufacturing costs for each component can be precisely determined
Digital management of all relevant documents
Increased efficiency and process optimisation
Higher overall equipment effectiveness (OEE) of machines
Increased transparency
Avoidance of media breakages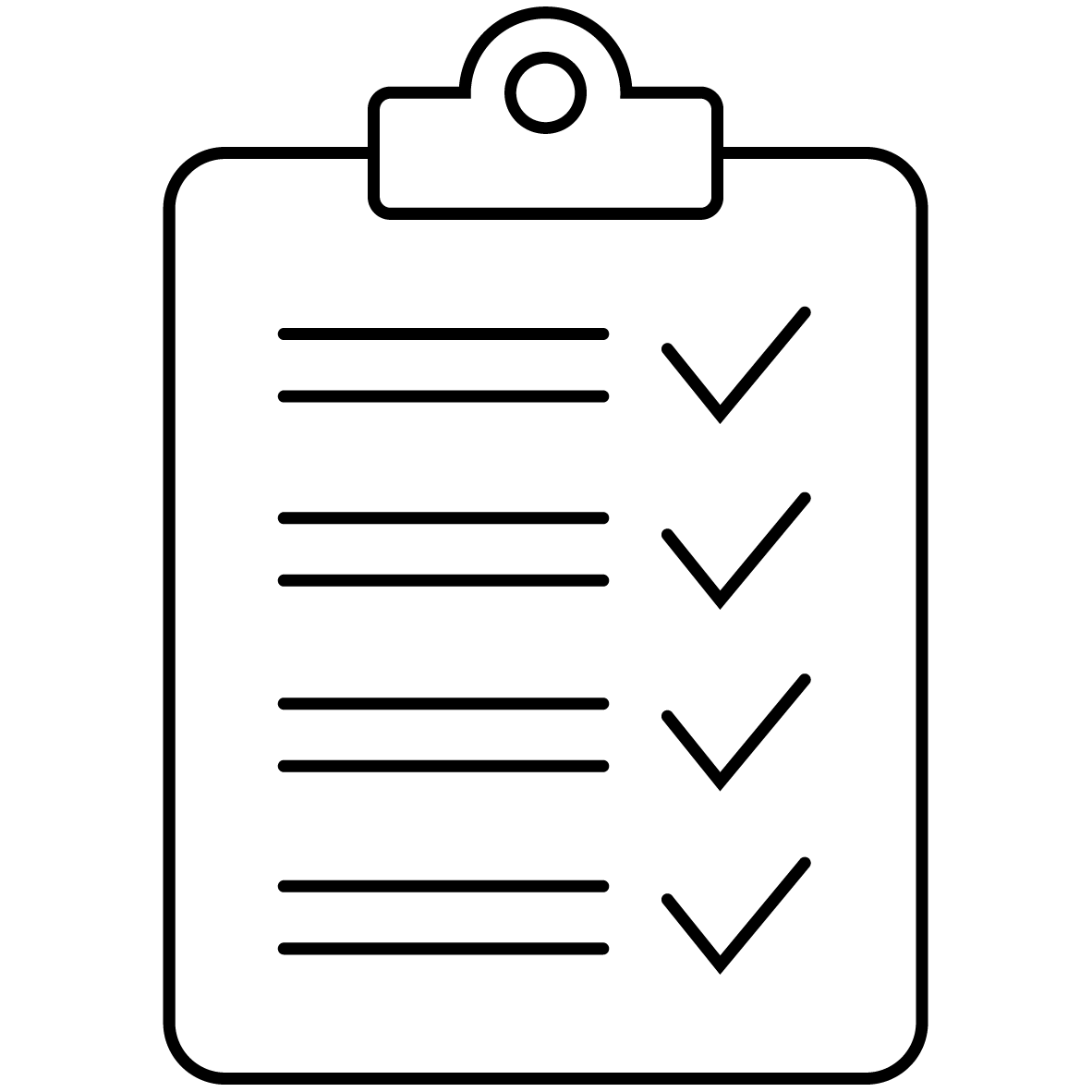 Function 6: Machine maintenance – avoid downtimes through targeted maintenance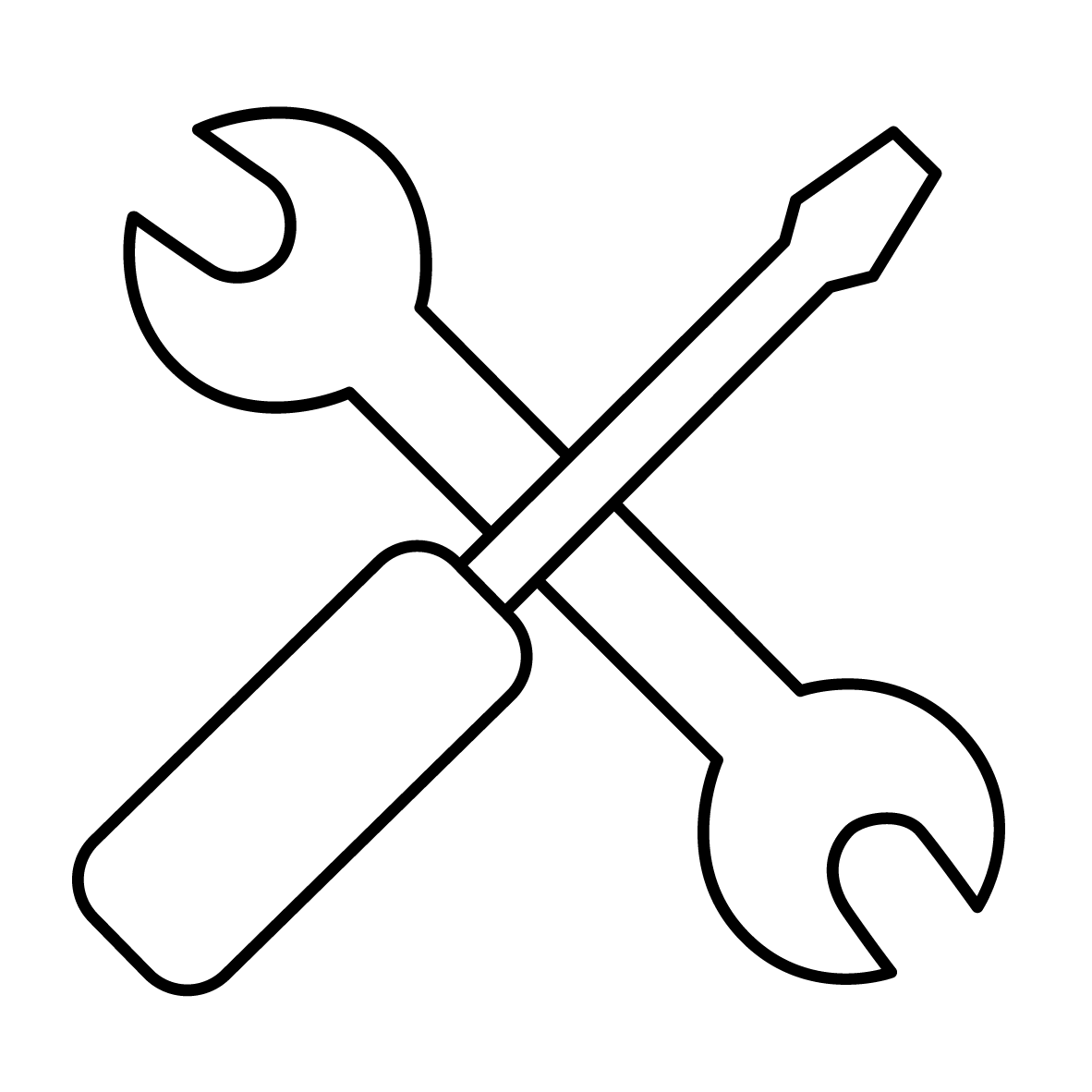 Every production is familiar with this dilemma: Machines must be serviced at regular intervals to achieve a long tool life. If maintenance is delayed too long or completely missed, machine downtimes can occur and the warranty may be invalidated. Caution is better than indulgence. However, maintenance that is too frequent is uneconomical, as any maintenance also means that production on this machine is interrupted. This means that if there is no transparency over the machine history, measures are not documented or maintenance is not implemented in a planned and uniform manner, the production process can suffer.
Every production is familiar with this dilemma: Machines must be serviced at regular intervals to achieve a long tool life. If maintenance is delayed too long or completely missed, machine downtimes can occur and the warranty may be invalidated. Caution is better than indulgence. However, maintenance that is too frequent is uneconomical, as any maintenance also means that production on this machine is interrupted. This means that if there is no transparency over the machine history, measures are not documented or maintenance is not implemented in a planned and uniform manner, the production process can suffer.
GTMS helps you with machine maintenance with these services:
Digital logbook
Maintenance management
Fault analysis
Digital document management
Workflows
Spare part management
Reduce unplanned machine downtime
Increase OEE
Increased transparency via machine history
Development of a knowledge database through solution documentation
Receipt of warranty claims
Function 7: Fleet management – no more "paperwork chaos"
Drive a company car quickly – this is how easy it is to imagine the fleet in companies. But there is actually a lot of "paper chaos" behind it: The logbook must be kept meticulously every time the vehicle is driven. The supervisor must regularly check by means of a visual inspection whether all employees who use a vehicle also have a driving licence and, in addition, TÜV and UVV certification dates must always be kept in mind. If a vehicle is to be used outside of normal business hours, this is not possible for many companies. 
But with the right software, all of this can also be organised digitally. This means that the logbook can be kept via GTMS and vehicle assignment is also planned in the software. If the fleet has a Gühring issuing system, it is even possible to store the vehicle keys in locked drawers, which only open after successful, digital driver's licence checks. GTMS also ensures that you never miss a mandatory check again, because as soon as a date expires, the software automatically sends a notification. This will give you back control of your company's fleet. 
GTMS helps you with fleet management with these services:
Vehicle pool management
Reservations
Interval monitoring (TÜV, UVV,…)
Digital logbook
Key management possible
Driver's licence check
Increased efficiency and process optimisation
Increase vehicle availability
Save time through digitalisation
Prevent penalties due to expired inspection dates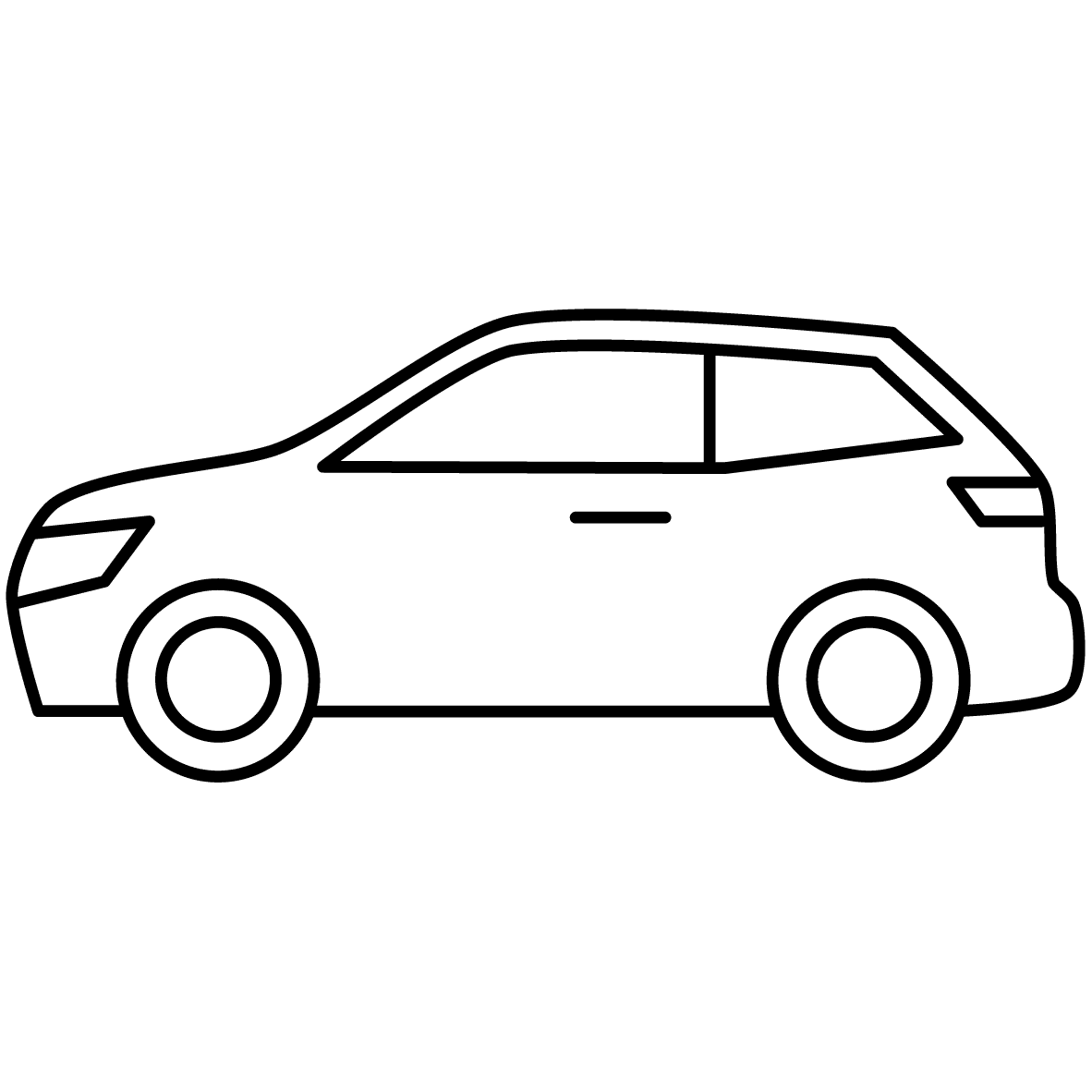 Function 8: Machine connection – transparency instead of blind flight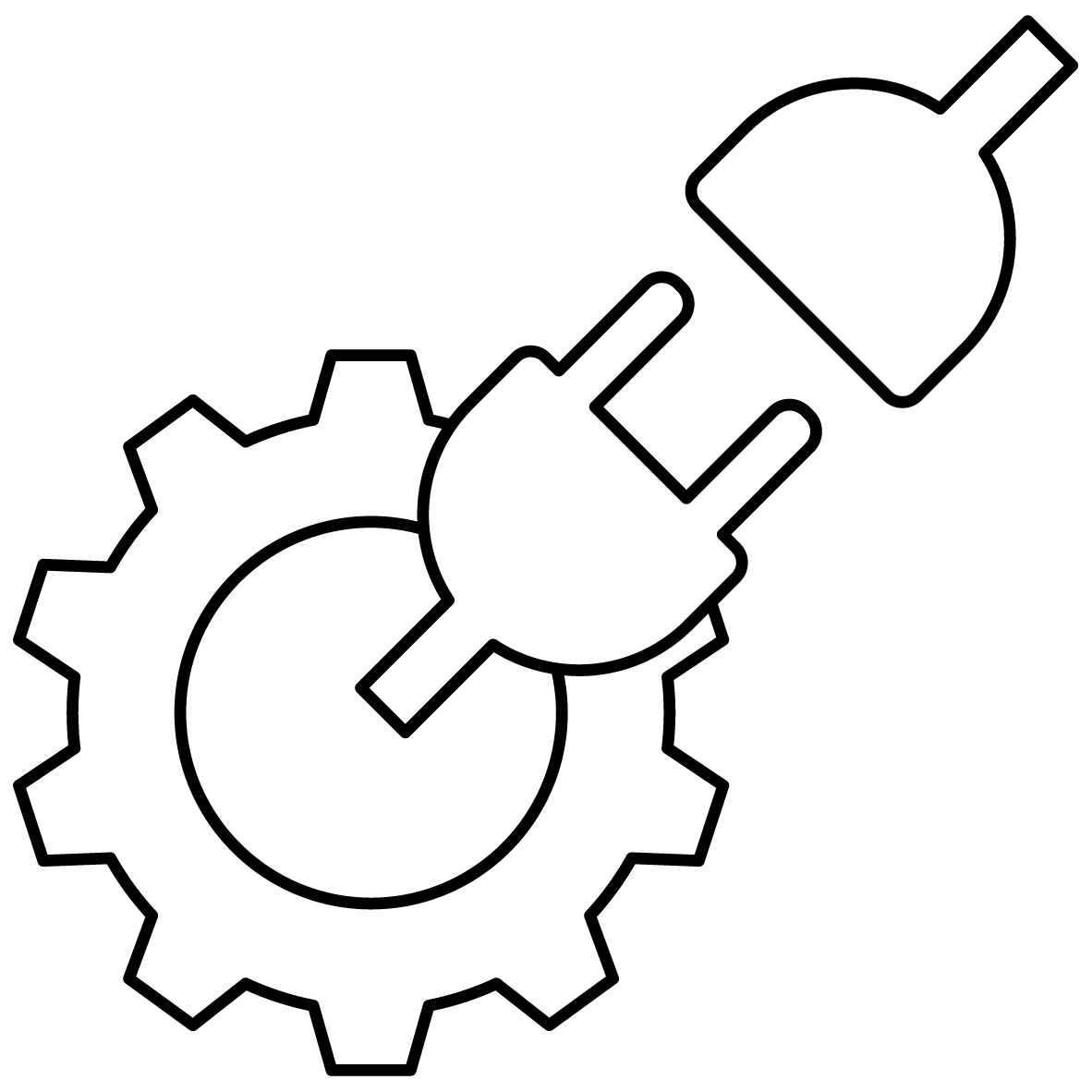 For many machinists, their production is a kind of "black hole": No information is collected about the utilisation of machines and their OEE (GAE), machine downtimes are not recorded and therefore all these problems are not known to the management level. Even basic production data such as NC programs are often not managed digitally, but are transferred manually via storage media (USB stick or floppy disk). However, they are not archived and changes are not documented. Because wear information is not gathered, tools are only changed when machine downtime occurs.
As a new GTMS module, the Gühring Machine Control Centre (GMCC) offers the option of linking different machines together and monitoring them in real time. The various statuses as well as downtimes are recorded. In the event of malfunctions, messages are automatically sent to keep downtimes as short as possible. In conjunction with the GTMS planning module, it is also possible to monitor the tool magazine, record wear data and transfer NC data and document any changes.
The machine connection via GTMS offers you these services:
MDA data acquisition
Automatic recording of runtimes of machine-related operations
Failure/reaction management
NC management (transfer / change monitoring / archiving)
Tool magazine monitoring
Wear data recording
Tool change monitor
Countering unplanned machine downtime
Increase OEE
Increased transparency (early detection of problems)
No media discontinuity
Paperless production
Function 9: Interfaces – avoid double work, increase efficiency
Even in companies that have already taken their first steps towards digitalised production, there are still many different stand-alone systems: adjustment devices on the machine, output system for operating resources, tool cabinets for software-supported tool management, an ERP system, software for CAD/CAM-supported production and much more. The problem is that there is no exchange between these systems, so there are media discontinuities that are always prone to errors. This also means double work: double data maintenance, double bookings.
Double work and unnecessary effort can be prevented, thanks to GTMS. Gühring supports you in establishing interfaces between different systems and thus designing processes consistently and without media discontinuities.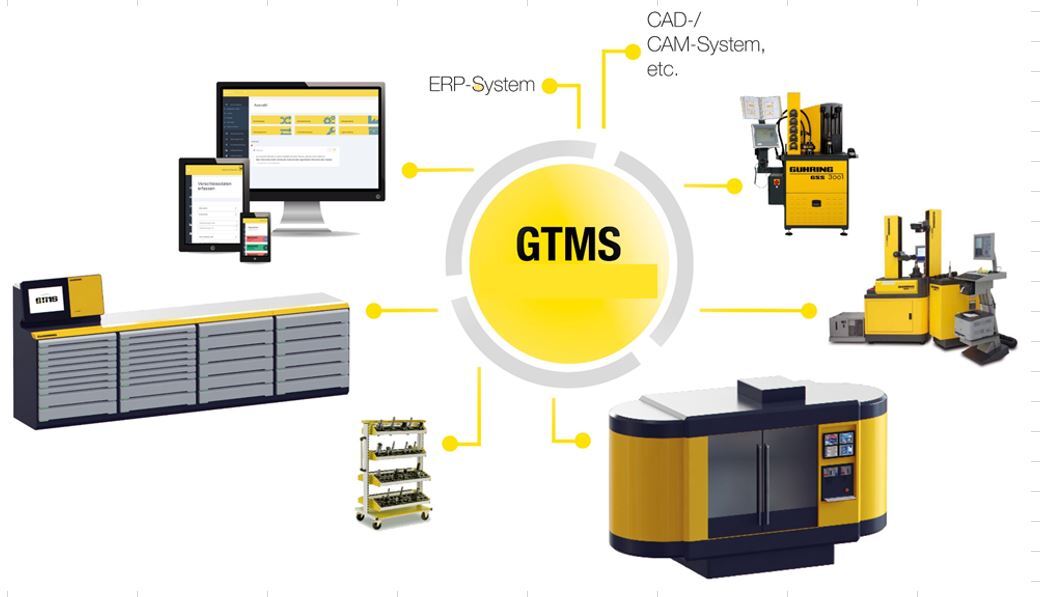 GTMS helps you to establish interfaces with these services:
Individual interface development
Consultation on process optimisation
Technical support for connecting third-party systems
Feasibility evaluation
Process optimisation & increased efficiency
Avoidance of multiple data maintenance
Prevent errors by eliminating media discontinuities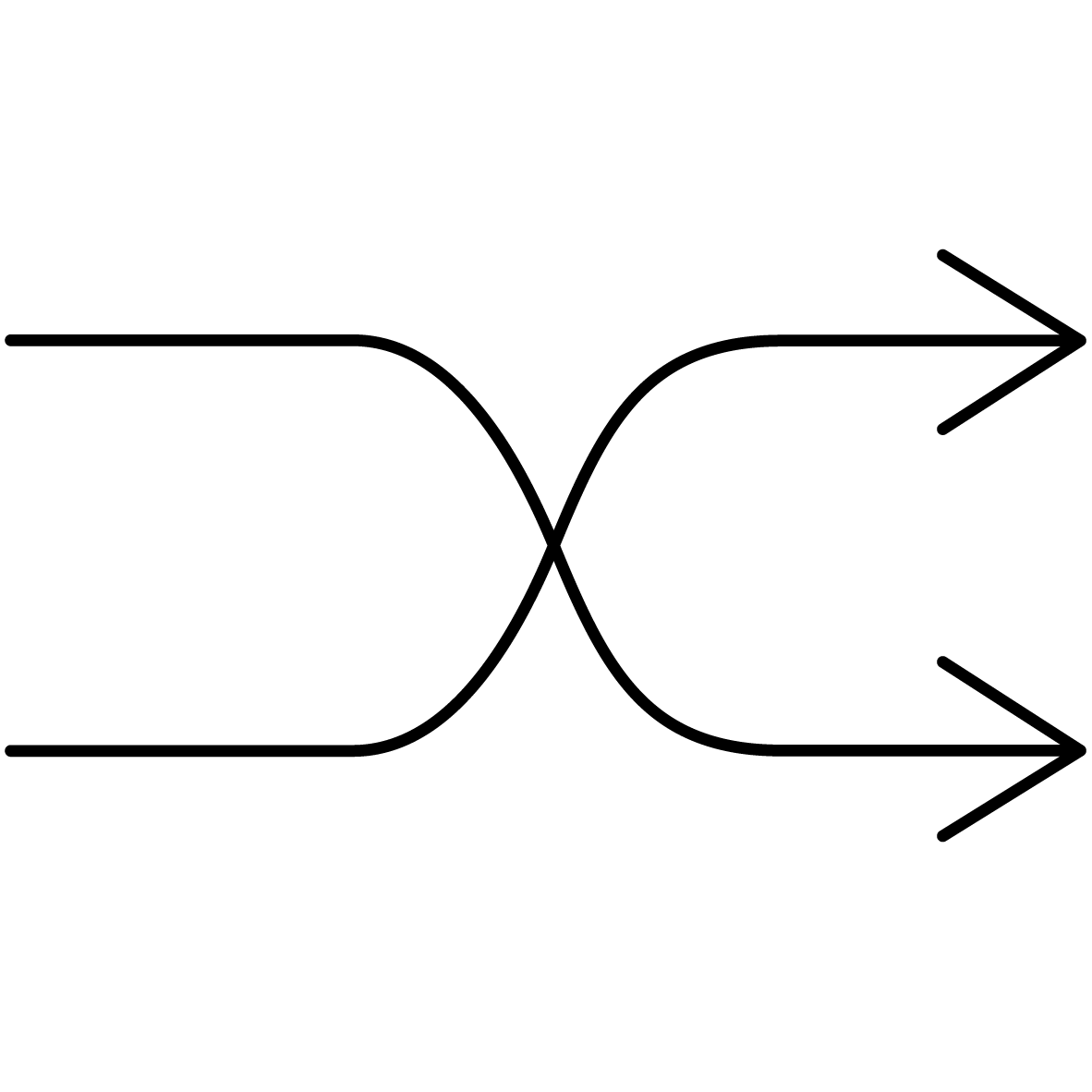 Function 10: Hazardous substance management – on the safe side with GTMS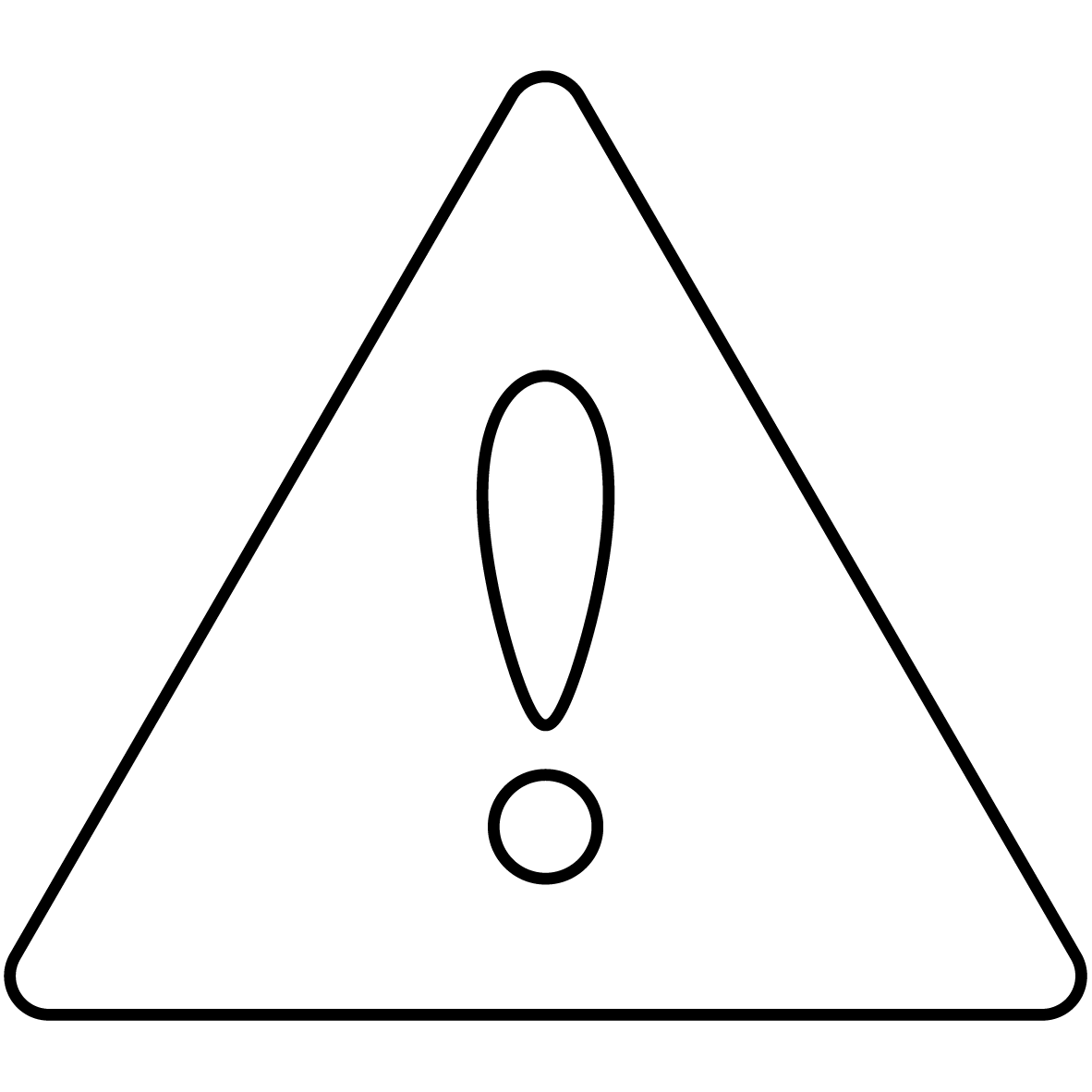 Hazardous substances exist in many companies – and they bear their name for good reason. If they are stored incorrectly, they can lead to a risk of fire or injury. For this reason, there are strict legal requirements on how such hazardous substances must be stored. But not every company adheres to it and often even critical substances are stored haphazardly. The corresponding documentation cannot be found and no user instructions are enclosed.
GTMS has its own module, which is perfect for managing hazardous substances. The module supports the user in the storage and management of hazardous substances in accordance with TRGS 510. All requirements of TRGS 510 such as H and P phrases, storage classes according to CLP regulation, signal words and pictograms are shown in this module. Several documents such as safety data sheets, application notes, operating instructions, etc. can be attached to each article. In addition, the module supports the user in complying with the combined storage requirement according to TRGS 510.
Hazardous substance management using GTMS offers you these services:
Monitoring of the combined storage requirement
Automatic consumption documentation
Posting monitoring
Reservations
Warehouse management
Minimum stock monitoring
Compliance with legal requirements
Compliance with insurance requirements
Avoid dangerous situations
Protecting employees
Function 11: Process data acquisition – making potentials visible
Tool trials and optimisations are usually carried out in one dimensional form, even in the age of digitalisation. As a rule, only the easily available data such as tool wear, workpiece quality and measurement results are used, which are often not meaningful enough to comprehensively assess the process. Potentials are not used; hidden problems are not registered. Interdependencies, interactions between different parameters and influencing variables are difficult or impossible to evaluate. The result: Companies waste resources such as time and money and do not ultimately achieve their economic goals.
GTMS records the process directly at the machine: Process data analysis can be used to record influencing factors of the tool, workpiece, clamping setup and machine that would otherwise remain hidden. Vibrations in the machining process, geometric irregularities on the tool, tool wear, material deviations and flaws are captured easily. This visualises and detects waste, problems and potential. Using a graphics-based evaluation, information can be easily prepared in a clear format as a basis for discussion.
GTMS allows direct recording of:
Speeds and feed rates of all axes and spindles
Power or current requirements of all axes and spindles in watts or amperes
Position data for all axes
Error messages from the NC program
Secondary and main times
Program code for the corresponding visualisation
Conclusions on the process itself
Conclusions on tools involved (e.g. on wear condition, material quality)
Information on energy efficiency
Evaluation of economic aspects such as cycle time
A long-term process evaluation is only possible by means of process data analysis!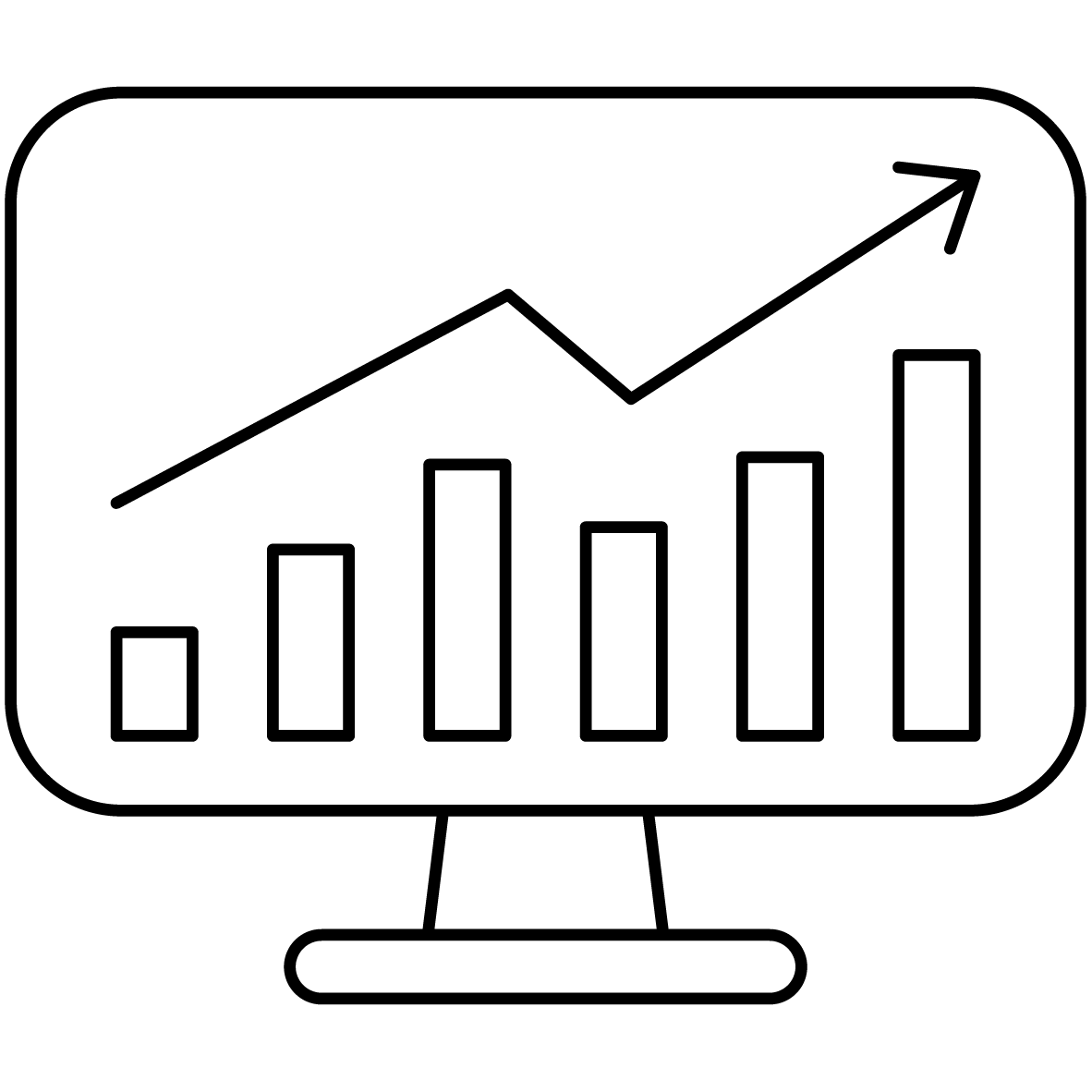 Example: Digitalisation using GTMS at Metec
Metec CNC is part of the Metec Group, which is headquartered in Estonia's second largest city, Tartu. The company has been producing components and complex finished systems for various sectors since 1993. Before the collaboration with Gühring, the tool dispensing at Metec took place in a very traditional way, with simple drawers in which the tools were accessible to everyone. If an employee took a tool, the stock level in ERP no longer matched the actual stock. In addition, the team was flying completely blind during production: As with many companies, production and machine data has not been digitally captured and analysed.
Twenty-two production machines are networked by Gühring at Metec CNC using the new software solution Gühring Machine Control Centre (GMCC). Since then, all data on each machine has been evaluated precisely and summarised in a central database. For the Estonian company, this means 100 percent control and transparency. CEO Andis Bulavs is certain that, "Connecting the individual machines was the key to digitised production and would improve efficiency and quality."
Complete production at a glance
Connected and digitalised production thanks to GMCC
Record actual run times for each order to improve post-calculation
High transparency
Improved machine connection
Optimise overall equipment effectiveness (OEE)
100 % control and transparency
Have we piqued your interest?
Then arrange your personal consultation appointment now:
Technical advice and support are also available quickly and directly via our service hotline 00800 2607 2607
We can also be reached on WhatsApp: +49 172 658 53 53. Save the number!
You might also be interested in: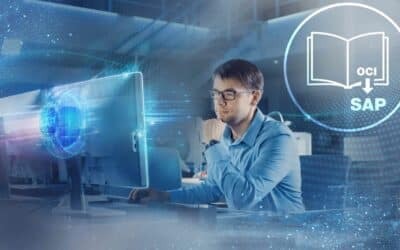 With a PunchOut interface, you can merge the Gühring online shop and your ERP system. You can securely access the shop from your ERP or transfer shopping carts to your system. Find out how you can benefit from cXML- and OCI-PunchOut here.
read more