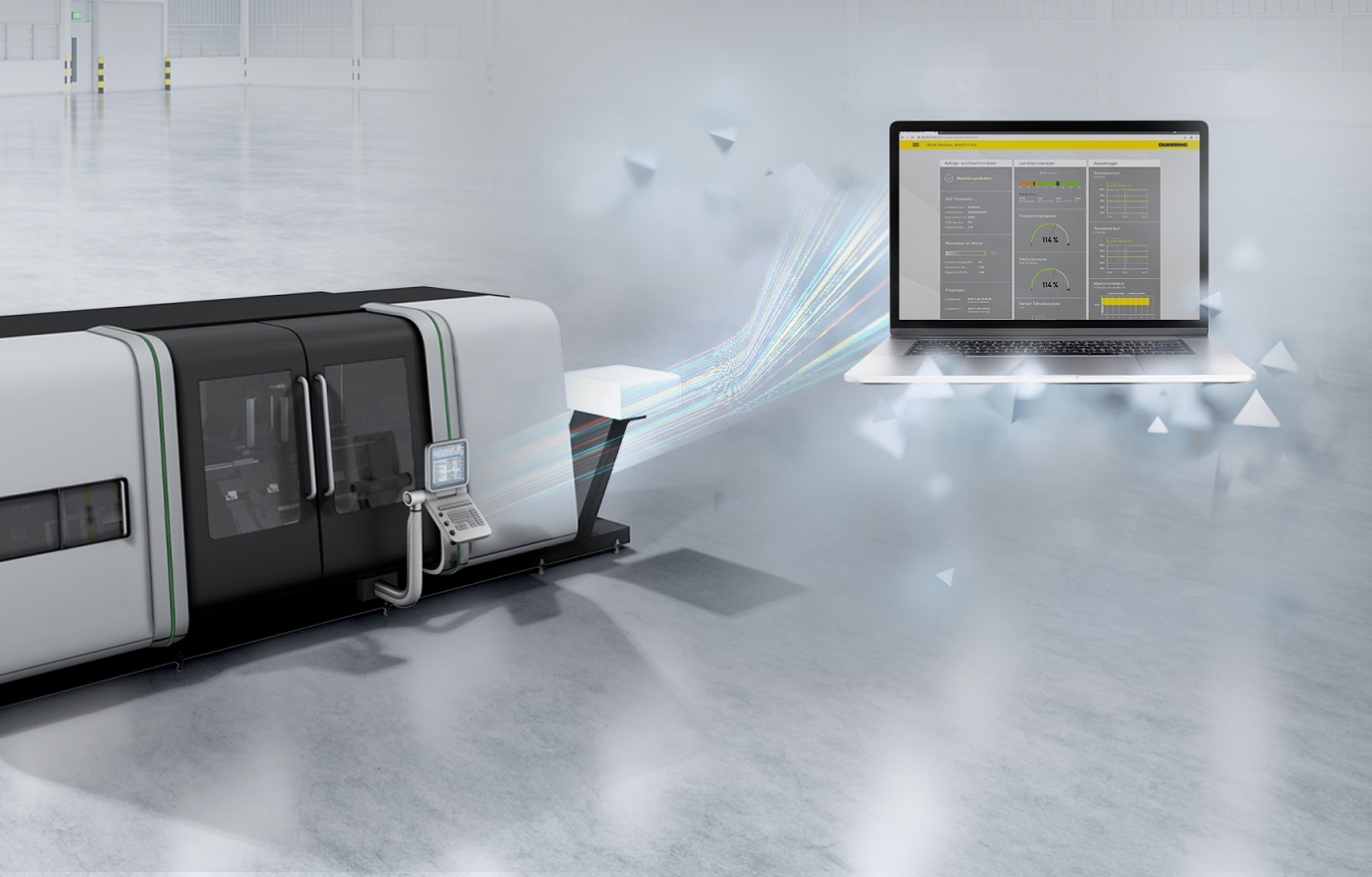 Digitisation is the buzzword of our century – and is now an indispensable part of modern production. Because, in intelligently networked production, we can look behind the processes and record all machine data. Any company that doesn't make use of these modern possibilities is missing out on optimisation potential. Tool manufacturer Gühring offers a strong tool for optimal clarity: The "Gühring Machine Control Centre" (GMCC) enables direct machine connection and thus creates transparency.
New module for machine connection
What percentage of the planned production time was the machine actually producing for? Was the intended result from the preliminary costing achieved? Which areas of the production line can be optimised? Many companies lack the answers to these important questions. The result: Machine downtimes increase, cost calculations are not reliable and if problems occur in the process, there is a lack of direction. In short: There is a lack of clarity.
With the "Gühring Tool Management Software" (GTMS), Gühring offers software that not only takes over intelligent tool management, but also controls and digitally records many other processes in companies. Thanks to continuous further development and the experience gained by the tool manufacturer in more than 2,500 successful software projects, GTMS is now a high-end product in the software sector. In particular, the areas of transparency and data assessment are continuously expanded to improve performance. In its new version, GTMS now also includes a module for direct machine connection: The "Gühring Machine Control Centre" (GMCC). With GMCC, all production machines can be connected to the intelligent software – for fully networked and digitised production.
Everything under control with GMCC
The customer benefits from one thing above all: Transparency. For all machines connected to the software, the system records all key figures such as operating data (BDE) and machine data (MDE). This allows the customer to participate live and permanently in the production process, monitor machine statuses (including OEE determination, control station, etc.) and intervene immediately if necessary. The failure analyses offer the possibility of recognising patterns to avoid future failures. This way, processes are more stable because a faster root cause analysis is possible in the event of disruptions. Saved emergency plans also help to achieve faster responses to changes and enable machine downtimes to be resolved efficiently.
The aim is to turn downtimes into productive service times. GMCC makes this a reality: Machines work more productively, optimal utilisation is ensured, and cost drivers in the production process are identified. The result is impressive: Machine data analysis with GMCC enables 10 percent more output.
Improved planning capability in production
GMCC is not an off-the-shelf product, but can be adapted flexibly to the individual needs of the customer. They alone decide which digital overview pages should be accessible on their monitor, depending on which data is relevant to them. This can include a "production dashboard", where the customer can keep an eye on all the machines in production and immediately recognise which machines are busy and where there is still capacity. 
A "production monitor" shows the machine status history in detail. It is not only machine status data such as "Machine running/not running", current order number or the runtime of the CNC program that is recorded here. Technological core parameters such as spindle power, utilisation of the feed axes or spindle speed are also shown. This gives the machine operators a detailed analysis of the production process.
At the heart of this is a "machine cockpit" where the entire production process can be tracked: How many parts of the order have already been processed, how many are still outstanding and when will the order be completed? Real post-calculation is possible by recording and evaluating these actual processing times. Even recurring components can be calculated more effectively thanks to these real measured values from previous production.
CNC machines – regardless of manufacturer – can be connected with the GMCC software module. This also allows the software to be integrated perfectly into existing IT infrastructures. Interfaces to third-party systems are also possible. Centrally stored data can be accessed at any time and remotely using a desktop, IOS or web application.
Have we piqued your interest?
Then arrange your personal consultation appointment now:
Technical advice and support are also available quickly and directly via our service hotline 00800 2607 2607. We can also be reached on WhatsApp: +49 172 658 53 53. Save the number!
You might also be interested in: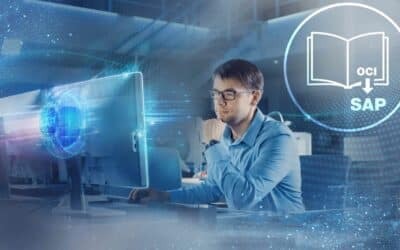 With a PunchOut interface, you can merge the Gühring online shop and your ERP system. You can securely access the shop from your ERP or transfer shopping carts to your system. Find out how you can benefit from cXML- and OCI-PunchOut here.
read more