If you want to drill in stainless steels, you will have to contend with high tool wear. A new development from Gühring is changing this: The RT 100 InoxPro solid carbide drill delivers an exceptional performance thanks to its combination of carbide, geometry and coating specially tailored to this material group. This results in a longer tool life and reduced machining times.
Stainless steel materials are popular in many industries, but when it comes to machining, they have a few tricky properties: Unlike machining conventional steel, stainless steel machining produces very high temperatures that affect the tool life. In addition, the material tends to jam, which means that it contracts during drilling, often causing drills to get stuck and break in the hole. Another feature of stainless steel is that it promotes tool wear: The material often builds up on the cutting edges during drilling. If this built-up material breaks off during the drilling process, parts of the cutting edges can also break off.
For all these reasons, a material specialist should always be used for drilling in stainless steel materials. But the performance of traditional stainless steel drills is rarely at the highest level. Gühring is now closing this gap with a new special tool, which will be presented for the first time at EMO 2023: The new RT 100 InoxPro. 

The solid carbide drill has been specially designed for the production of precise holes in stainless steels and titanium materials, and promises the highest cutting values and a long tool life.
Smooth surfaces prevent built-up edges
To prevent material from sticking to the drill's cutting edges during drilling, Gühring has opted for particularly smooth tool surfaces on the RT 100 InoxPro. Polished flutes and top surface quality in the web thinning improve chip removal and minimise the formation of built-up edges. The tool is also coated with Gühring's own Perrox coating, which is particularly smooth and offers very high wear protection.
New geometry to prevent jamming
Gühring has also adapted its carbide substrate specifically for machining stainless steel materials: An improved combination of hardness and toughness in the cutting material means that the cutting edge does not break, even under high loads. A new drill geometry has been developed with the same aim in mind: The optimised sickle-shaped cutting edge and the stronger taper of the tool minimise the tendency to jam in stainless steel.
The premium quality of the cutting edges ensures greater wear resistance and consistency. Initial tests have shown that the wear rate of the RT 100 InoxPro is up to three times lower than that of comparable tools from competitors. "Altogether, this means that we have a high-performance tool for the stainless steel sector," explains Markus Kraus, Product Manager for Drilling Tools at Gühring. 
25 percent time saving
The fact that significantly higher feed rates can be achieved in stainless steel materials with the RT 100 InoxPro is demonstrated by a practical example in which the new Gühring drill was tested against a competitor's high-performance stainless steel drill. The result: Thanks to the higher feed rate, the machining time per component was 25 percent shorter than with the competitor's drill, while the tool life stayed the same.
Have we piqued your interest?
Technical advice and support are also available quickly and directly via our service hotline 00800 2607 2607. We can also be reached on WhatsApp: +49 172 658 53 53. Save the number!
This might also be interesting for you: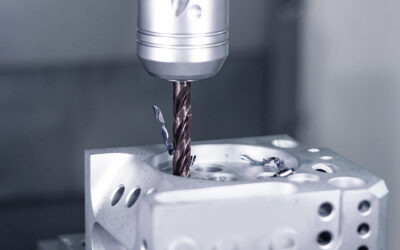 Higher feed rate thanks to a third cutting edge? This is what is promised by a new drill from Gühring. The problem of chip removal is resolved by an optimised flute profile and coolant ducts with a particularly large cross-section.
read more