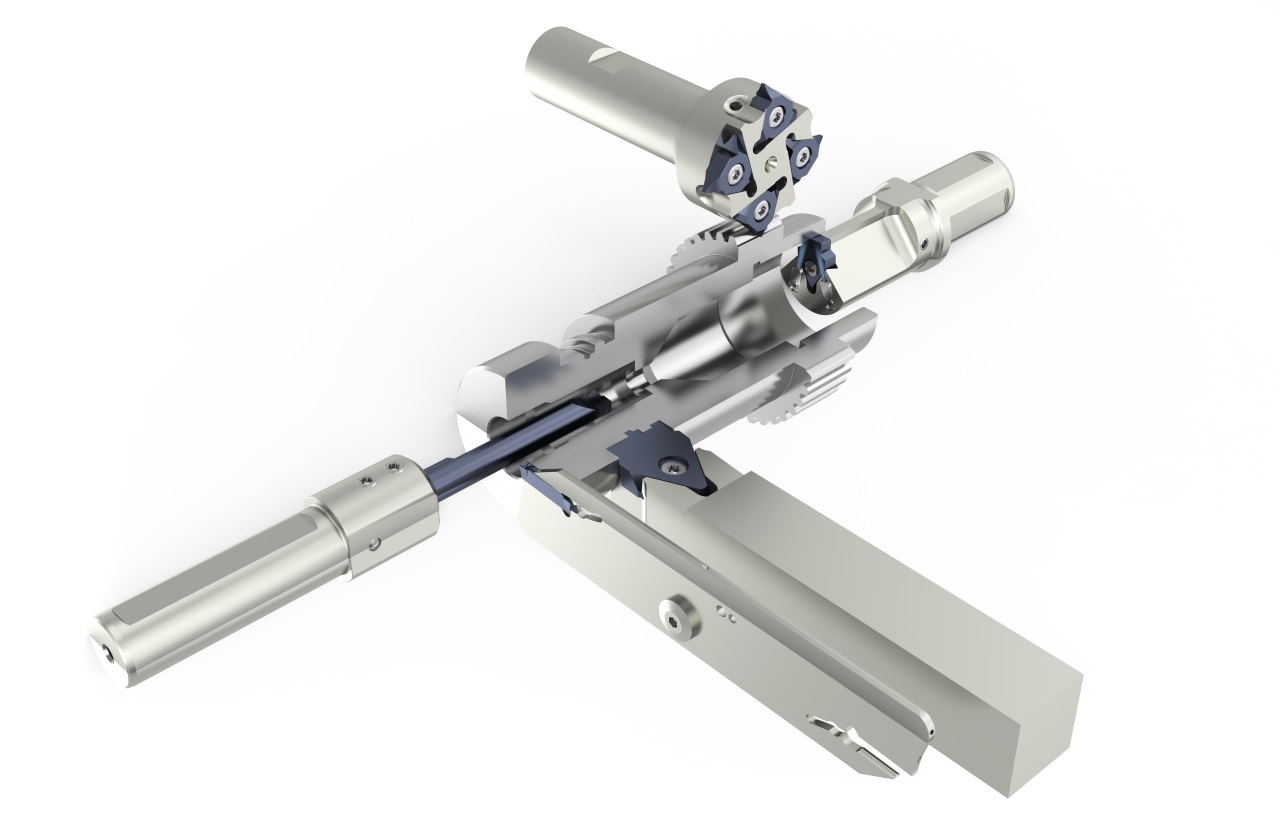 One component that requires different turning and grooving tools to be used is the drive shaft. These shafts have to withstand the highest strength and toughness requirements and are therefore manufactured from high-strength and alloyed steels.
Here, as an example, 42CrMo4with a strength of 900 to 1200 N/mm2. Secure internal cooling is advisable; oil or emulsion is usually used in these materials. Using this drive shaft as an example, we will show you five typical machining tasks and how you can master them perfectly and economically using our grooving tools.
Solution 1: Boring out the inner contour
In the first step, a pre-drilled centre hole is machined to the finished dimension. The turning tool must protrude a long way for this purpose, which leads to instability. The result: fluctuating surface qualities, surface roughnesses between 5 and 10 μm and low feed rates of no more than 0.06 mm, resulting in a long machining time. Our System 110, a particularly stable tool system for challenging applications with a shaft diameter of 10 mm, provides a solution here. Whether long projections, large groove widths or large machining depths: The System 110 offers a wide array of options. A special wiper design ensures effective smoothing of the surfaces and significantly higher feed rates. Our layer of TiAIN nanoA is used to increase tool life.
feed rate = 100 m/min
cutting speed = 0.10 mm/rev.
infeed = 0.20 mm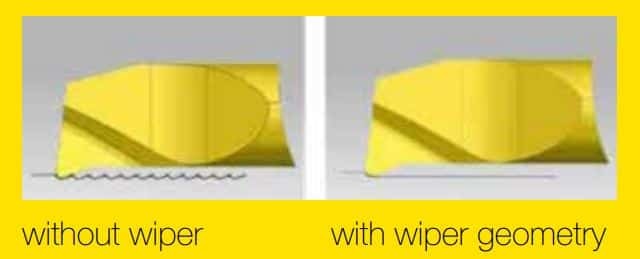 • reduction in machining time thanks to 60+% higher feed rate
• resulting in better chip breakage
• consistent surface finish and surface roughness from 2 to 4 μm
Solution 2: Mould groove on the outside diameter
Machining engineers often use two or more tools to groove different flutes on the outside diameter: Separate tools are often used for pre-grooving and finishing. The problem? Each tool change cycle leads to dimensional fluctuations and increases the machining time. The 128 Grooving System offers a more economical solution. Blanks are available in widths of 10 to 28 mm. The entire contour, including chamfers and transition radii, is ground onto these blanks. This allows the user to machine the entire contour with just one tool. A Gühring coating tailored to the application enhances the performance further. The tool holders are particularly sturdy thanks to their clamping screw with M6 thread and a V-shaped contact surface.
feed rate = 70 m/min
cutting speed = 0.05 mm/rev.
• time saving of approx. 20 seconds per component
• strong increase in productivity
• burr-free contour
• high dimensional accuracy
Solution 3: Milling a serrated shaft (according to DIN 5482)
The outside diameter of the drive shaft needs to be serrated. Milling this profile requires precision and a high surface finish. In addition, the machining time should be reduced, for example by increasing the number of teeth, which is difficult in confined spaces. System 305 is perfect for this. Due to its compact design, this special tool is particularly stable. Despite limited space, four indexable inserts whose special geometry is adapted to the component requirements can be mounted on a milling body with an internal coolant supply. Thanks to three usable cutting edges, they offer good cost-effectiveness and their FIRE coating has proven successful in steel machining.
feed rate = 100 m/min
feed rate per tooth = 0,01 mm
infeed = 2.20 mm
number of cuts = 1
more teeth result in a 50 % higher feed rate
40 % higher cutting speed
significantly shorter cycle time
improved surface finish by 2 μm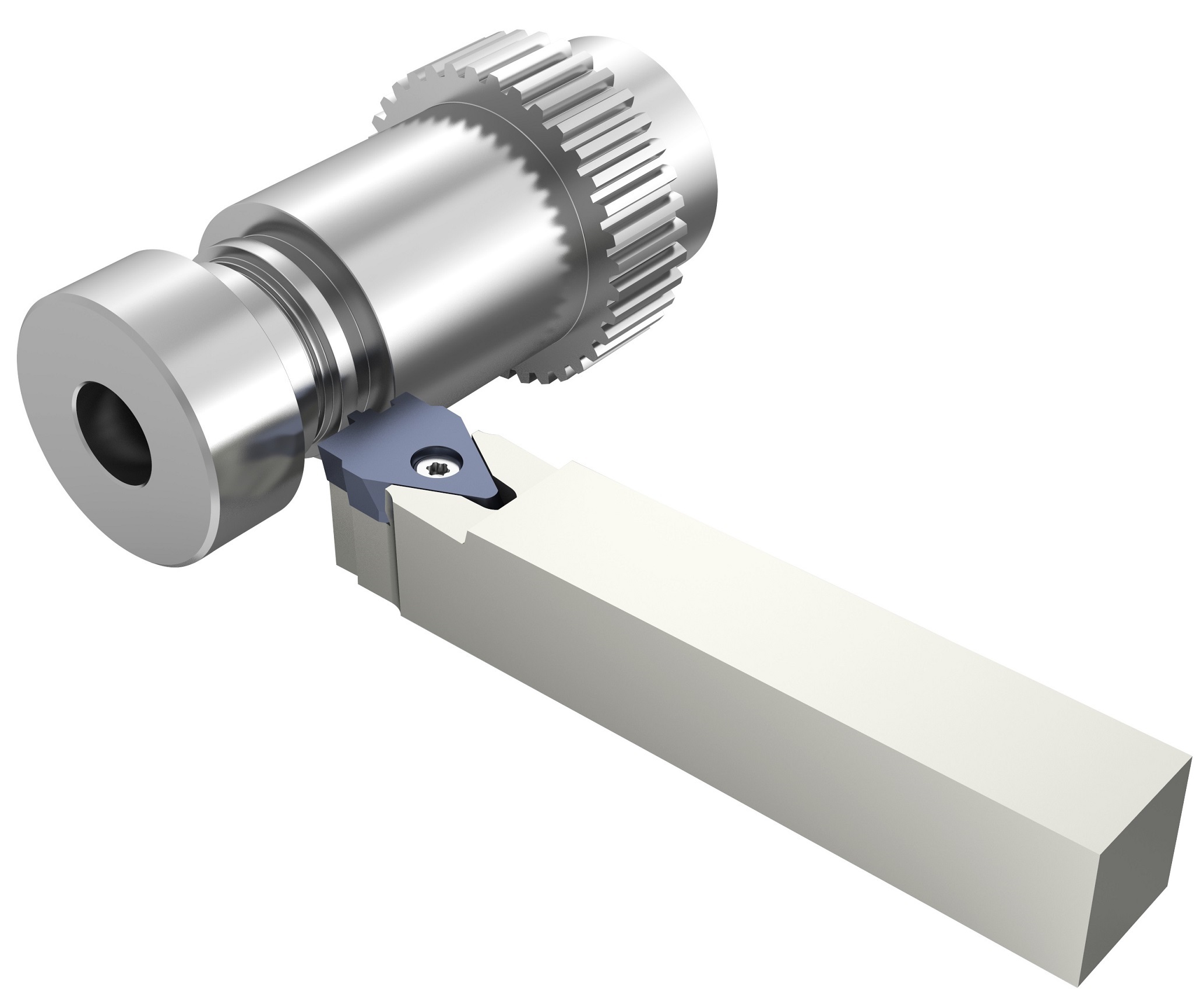 Solution 4: Broaching the keyway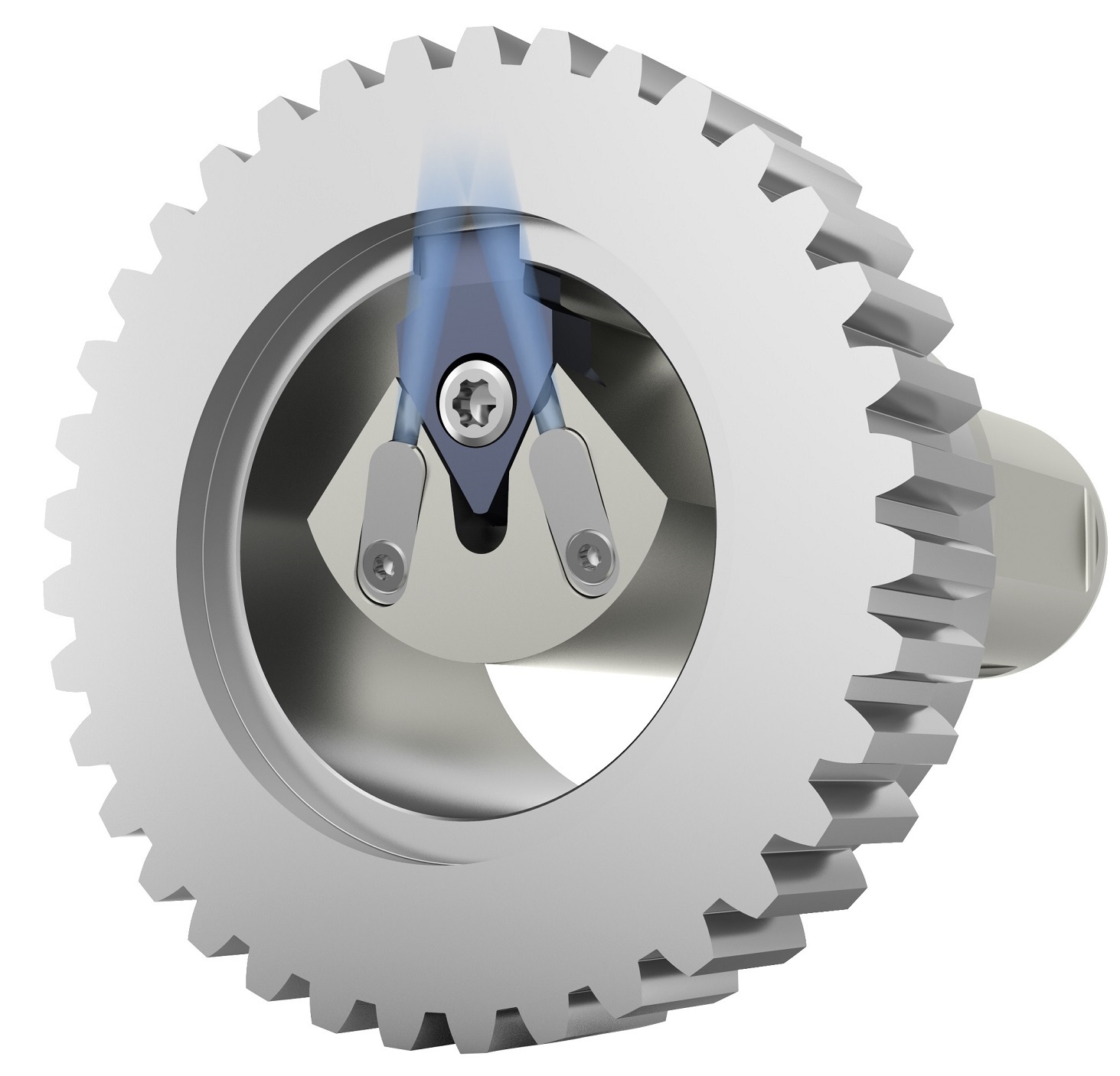 When creating a keyway, the grooving tool does not rotate, but is pushed into the hole. A long protruding tool is required here, too, but this is often unstable and leads to vibrations. In addition, a burr forms when the tool emerges, which then has to be removed manually. System 128 is also the solution here. The contour of the flute has already been ground into the cutting insert. The sturdy special basic body features innovative cooling channel technology to optimally supply the cutting edge with coolant. The result: Burr development is minimised and tool life is increased.
cutting speed = 6000 mm/min
infeed per stroke = 0.06 mm
improved chip removal and surface through effective internal cooling
maximum stability thanks to special holder
significantly reduced rework
Solution 5: Parting off on the hole
At the end of a turning operation, the parting off of the component usually occurs. Process-reliable chip removal is one of the key points here. If chips jam in the flute, this can lead to tool breakage. System 222 is the solution here. The new parting off plate for steel materials impresses with its combination of effective chip breaker, coordinated carbide and a FIRE coating. The chip breaker ensures safe chip constriction, meaning the chips run off without jamming. The tool holders with optimally arranged coolant holes support chip removal.
feed rate = 170 m/min
cutting speed = 0.05 mm/rev.
constant tool life: 900 to 950 parting cuts
very good chip constriction
good surface finish: Rz = 3 to 6 μm
Have we piqued your interest?
Or arrange your consultation appointment now:
Technical advice and support are also available quickly and directly via our service hotline 00800 2607 2607
We can also be reached on WhatsApp: +49 172 658 53 53. Save the number!
You might also be interested in: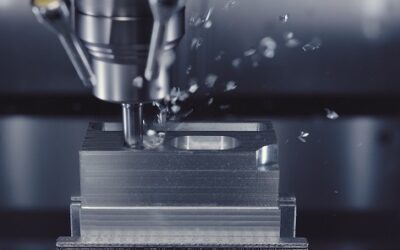 Maximum machining rates and neverending tool lives in aluminium: The new PCD Diver from Gühring promises both. Thanks to its innovative geometry, the tool guarantees top quality with low power consumption and high stability.
read more