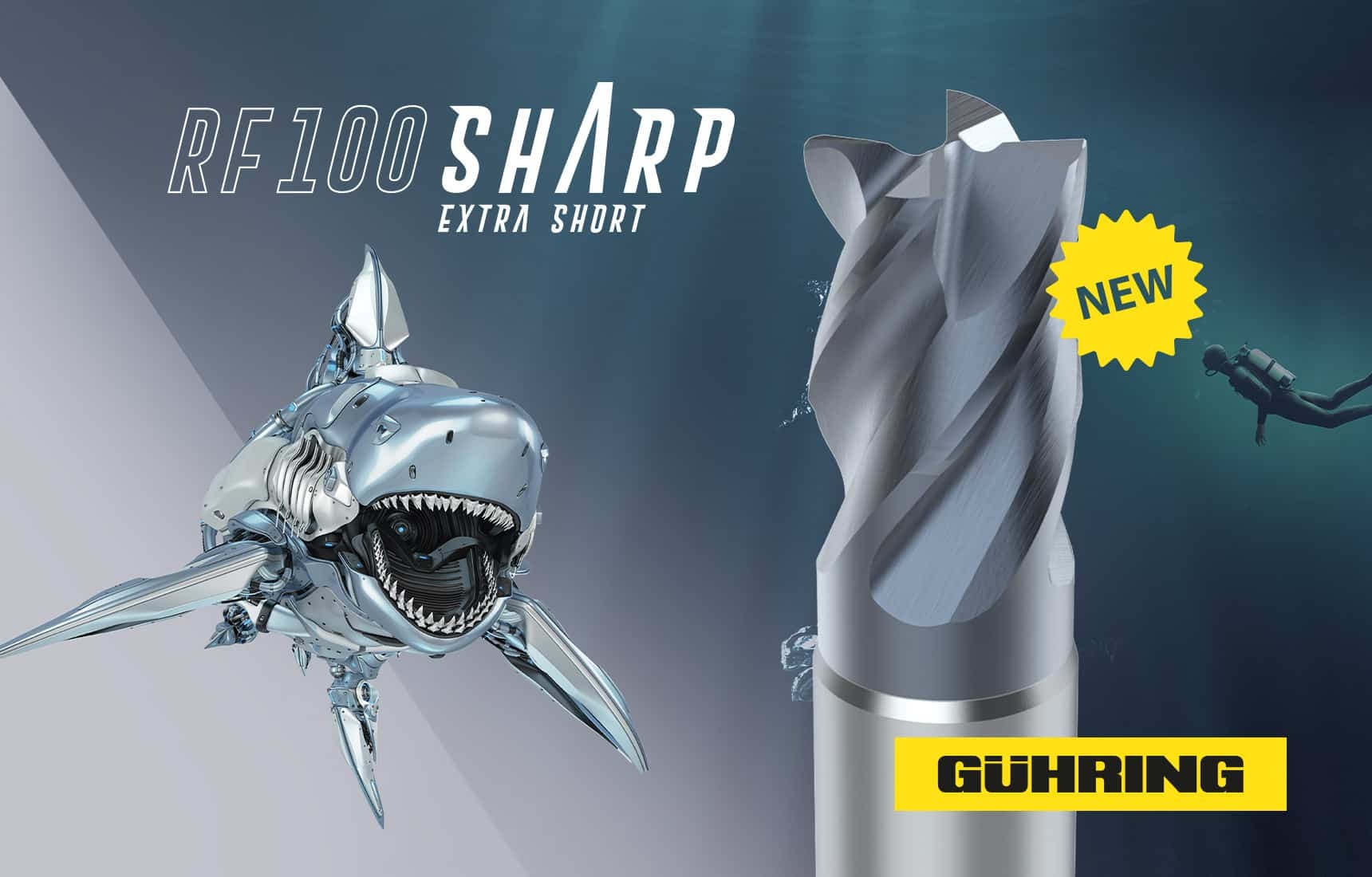 The successful RF 100 Sharp product family has grown: The RF 100 Sharp short enhances the range with a particularly compact design. With its cutting edge length of 1xD and 2xD the reach, it is able to deliver a particularly strong milling performance. In this way, 40 percent higher feed rates can be achieved with the tool.
Short and to the point – a great way to describe the small powerhouse from Gühring. With the new short version of the RF 100 Sharp high-performance milling cutter, the tool manufacturer is pursuing one main goal: maximum performance during milling. With its cutting edge length of only 1xD, the Sharp Short is the shortest high-performance milling cutter in the Gühring portfolio. And that's exactly the secret to its good cutting performance: Thanks to its short dimensions, the short version of the RF 100 Sharp is particularly sturdy, thereby ensuring running smoothness during milling.
This in turn facilitates machining with feed rates that are up to 40 percent higher, resulting in a considerable time advantage for the customer. By reducing vibrations and bending during milling, the Sharp short delivers a high level of precision and process reliability – even under unstable conditions. This stability advantage comes particularly to the fore in smaller diameters: With its diameter range of 1 to 16 mm, the Sharp short is therefore also ideal for use in the micro range.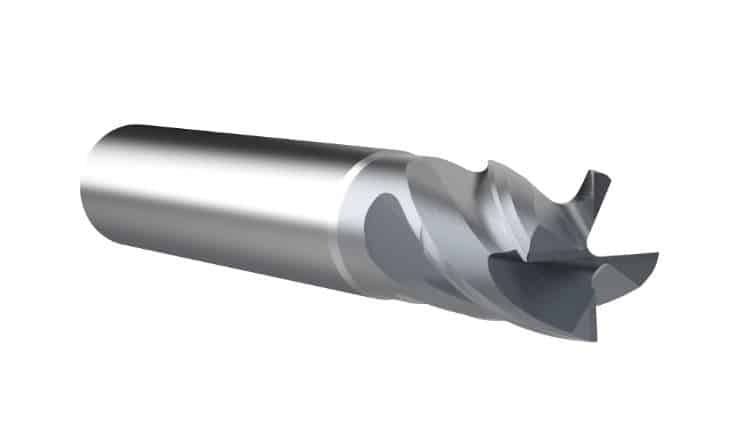 The best in short
Despite its compact size, the Sharp Short offers all the advantages of its product family: The innovative front end with corner chamfer and correction is perfect for ramping and slotting. The RF 100 Sharp is particularly easy cutting thanks to its rake angle of 12°, which reduces cutting pressure and cutting forces, thus ensuring a soft, smooth cut.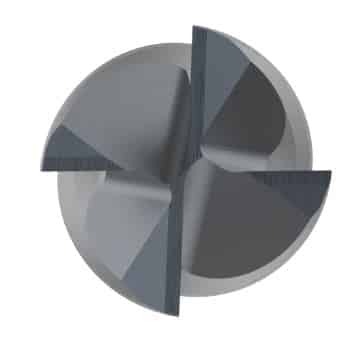 The carbide used is characterised by its relatively high toughness, which prevents the milling cutter from breaking under suboptimal conditions or slow cutting speeds. In all of this, an AlCrN coating ensures very long tool lives, even with aggressive cutting parameters. The particularly submersible end of the tool enables ramping with a ramp angle of up to 30° and axial plunging during slot drilling.
The tool can be supplied in full size or undersize manufactured with roughing and finishing cuts. A neck clearance ensures greater flexibility and allows for universal use up to 2xD of reach. This makes the RF 100 Sharp Short interesting for the production of dimensionally stable slots in drive shafts made of stainless materials, for example, or pockets and elongated holes in mounting plates or grooves in turned steel parts.
Your advantages with the RF 100 Sharp Short:
full flexibility for plunging, slotting, roughing and finishing
easy cutting in soft, tough and high-alloyed materials
ideal for less powerful machines and unstable clamping setups
extremely high cutting speed under stable conditions
Have we piqued your interest?
Technical advice and support are also available quickly and directly via our service hotline 00800 2607 2607
We can also be reached on WhatsApp: +49 172 658 53 53. Save the number!
You might also be interested in: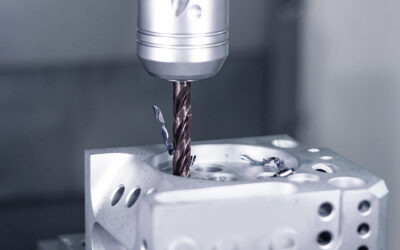 Higher feed rate thanks to a third cutting edge? This is what is promised by a new drill from Gühring. The problem of chip removal is resolved by an optimised flute profile and coolant ducts with a particularly large cross-section.
read more