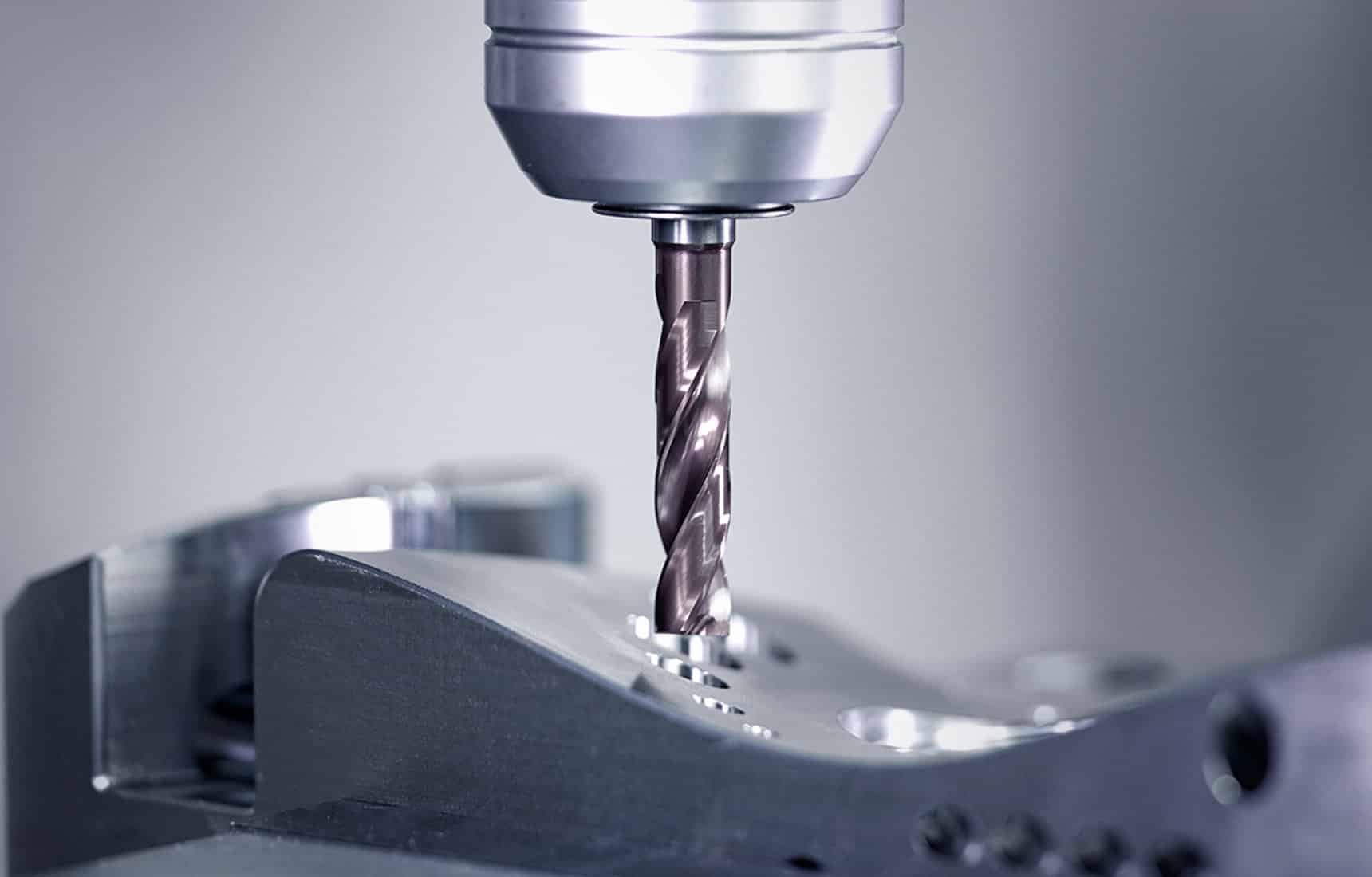 Piloting has never been so easy: The new RT 100 FB flat drill is a specialist in challenging spot drilling situations and eliminates the need to face with a milling cutter. This saves you one process step and one tool when drilling on inclined or curved surfaces.
For spot drilling on flat surfaces, a drill with a 140° point angle is normally used, as this tip offers a good combination of cutting performance and stability, especially when drilling metal. But a solution that functions perfectly on flat surfaces leads to problems when spot drilling on inclined and curved surfaces: In this case, the 140° point angle means that the tool first hits the cutting edge corner on the workpiece. This one-sided radial load causes the tool to be pushed sideways and begin to vibrate. The drill then pushes further and further into the workpiece, very high bending forces are generated, which in the worst case can lead to tool breakage.
In order to avoid this, a strategy has proven successful when finishing on inclined and curved surfaces: In the first step, a milling cutter is used to finish the surface, i.e. a flat base is created. A pilot hole can then be created on this plane with a drill. But there is an even faster way: With the new RT 100 FB flat drill from Gühring, this finishing phase is not necessary. In other words, the customer can save one tool and one working step – and, as a result, a lot of process costs.
Reliable spot drilling without deflection
The RT 100 FB has a 180° point angle and a straight main cutting edge. This enables reliable spot drilling without deflection on inclined and curved surfaces up to 45°. The tool has a particularly sturdy design with a larger core and land widths. Four guide chamfers provide perfect support for the drill during spot drilling and ensure stability.
Thanks to these properties, the RT 100 FB creates perfect conditions for all subsequent tools: Precisely centred subsequent drilling with a high degree of roundness and surface quality can be produced in the pilot hole created. In addition, with the RT 100 FB, there is hardly any burr development at the hole exit, which also makes the tool ideal for cross holes.
In addition to difficult spot drilling situations, the RT 100 FB is also a popular choice when a flat drilling surface needs to be created. Even if a hole with an angled exit is required due to the component design, the flat drill is still the perfect choice. You can also use the RT 100 FB on flat surfaces, but you will then have to pre-drill with a conventional drill, as you will find in our usage tips.
HOW YOU BENEFIT WITH THE RT 100 FB
no need for a face milling cutter:
fewer tools + fewer tool changes + shorter machine runtimes = significant cost reduction
easy spot drilling:
on inclined surfaces up to 45° and on curved surfaces
180° point angle
for holes with flat hole base
Have we piqued your interest?
Technical advice and support are also available quickly and directly via our service hotline 00800 2607 2607
We can also be reached on WhatsApp: +49 172 658 53 53. Save the number!
You might also be interested in: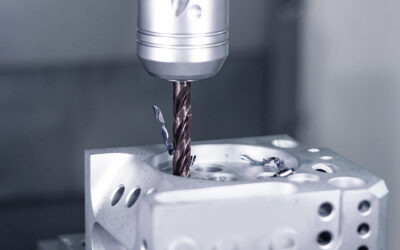 Higher feed rate thanks to a third cutting edge? This is what is promised by a new drill from Gühring. The problem of chip removal is resolved by an optimised flute profile and coolant ducts with a particularly large cross-section.
read more