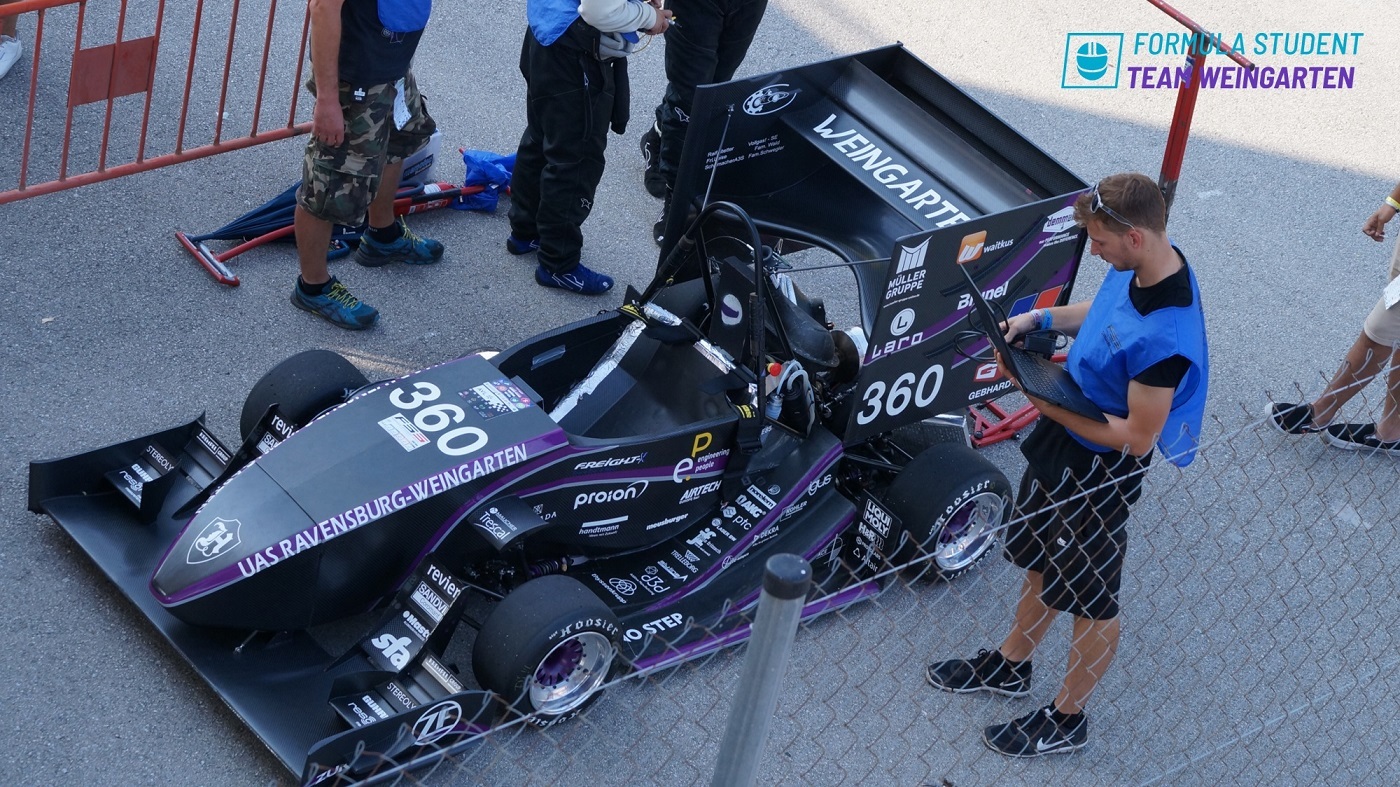 Tomorrow's engineers are sitting in university lecture halls today – but that's not all. In various student projects, students are hitting the road with their knowledge and seeing how they size up against their fellow students.
The world's largest design competition for students, "Formula Student", sees 700 to 800 university teams from 25 nations competing against each other. The task: Over the course of a year, students design and manufacture a technically sophisticated formula racing car, which they then drive in a variety of competitive races. There are three classes: cars with internal combustion engines, electric cars and autonomous vehicles. For the students, design competitions like this are an opportunity to get a feel for a trade, apply the theory learned during their studies in practice and gain experience that can be of great benefit to their careers. We would like to introduce you to three racing teams from Baden-Württemberg who use Gühring tools to build successful racing cars.
Esslingen racing team
Esslingen University of Applied Sciences has its own Formula Student Team: Every year, 50 students set themselves the task of building an innovative racing car. In the international competitions, Esslingen racing team has ranked among the top 10 in the world for several years. On the track, a heavily modified in-line two-cylinder engine powers the race car, in which the students install various self-developed components in the crank mechanism, intake and exhaust system. And what is it that drives up-and-coming engineers? "Apart from the races, we are all fascinated by the opportunity to put the knowledge we have acquired during our studies into practice," explains team leader Johannes Bingen.
The Esslingen racing team uses milling cutters and reamers from Gühring to manufacture their racing cars: "We were impressed by the great quality and are already looking forward to working even more with Gühring tools in the future as part of the cooperation," assures production manager Tobias Langlois. With the help of Gühring's fluteless taps, the students also intend to convert all in-house production to formed threads. They aim to increase the strength of the threads as a result. Components that will benefit from this include, for example, the slides on the adjustable pedals. "This enables us to make a lighter, faster and more aerodynamic racing car into reality."
Formula Student Team Weingarten
The 70 students on the Weingarten racing team also want to make it to the top of the Formula Student Teams with their own racing car. And they already have a plan for how to do this explains technical manager Simon Dischl from the Weingarten Formula Student Team: "Our mission is to design and manufacture the lightest four-cylinder car in the competition." In addition to producing a car with a combustion engine and an autonomous race car, last year was also the first time that they decided to plan and start construction of an electric vehicle as well. This is why the young engineers are currently focusing on the topics of e-mobility and battery construction. In the years to come, the team will be applying its light-weight construction philosophy to the electric car class.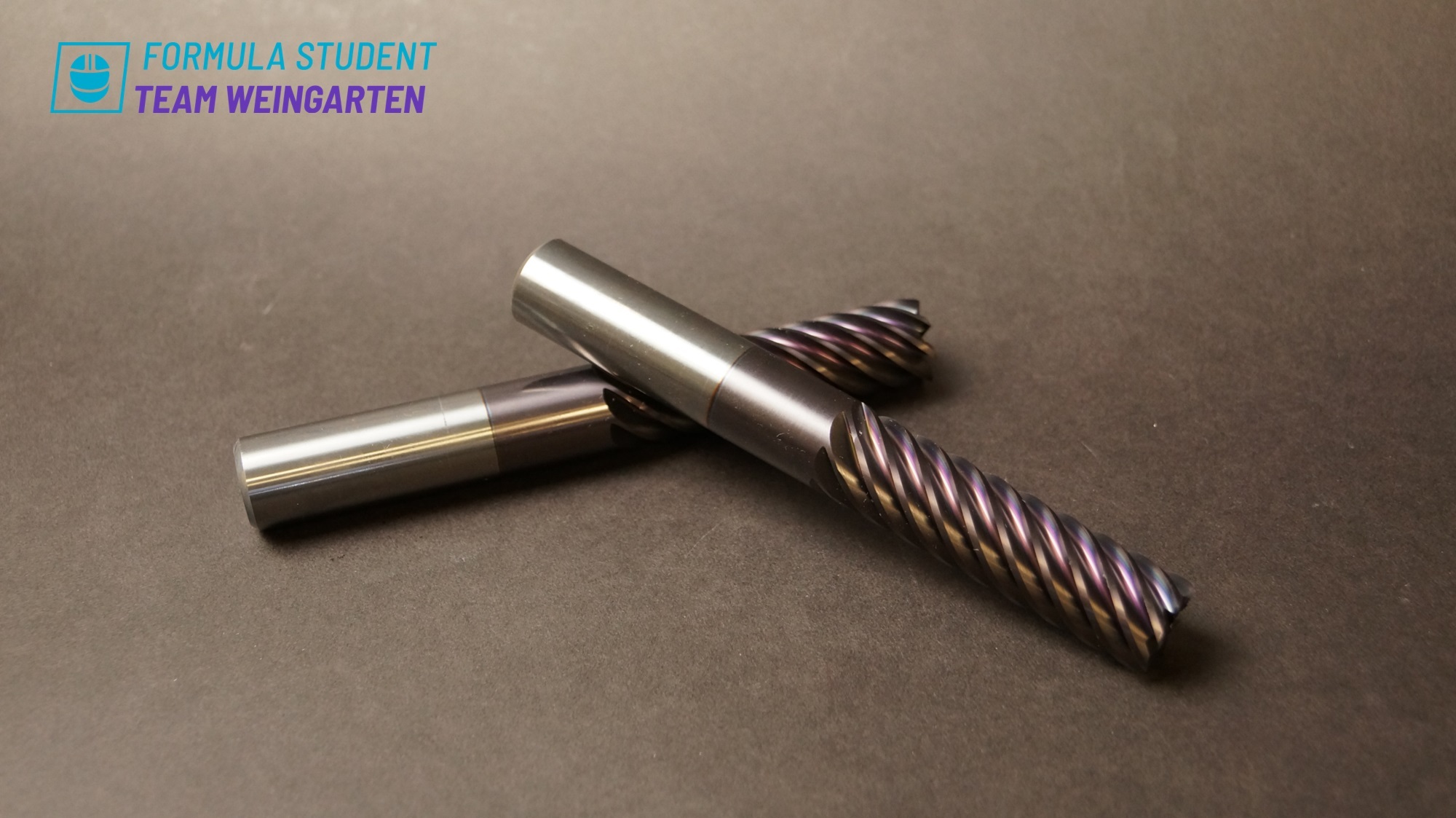 In order to overcome these challenges, Gühring, as an official premium sponsor, is not only providing support through its knowledge and consulting expertise, but also through the provision of drills, reamers, milling cutters and threading tools. "For our students who work directly on the vehicle, high-quality and suitable tools are extremely important," says Simon Dischl. In 2019, Gühring even produced a special tool for the racing team: A special left-hand fluteless tap is used to manufacture chassis.
DHBW Engingeering Stuttgart
Almost 100 motorsport enthusiasts from every faculty at DHBW also come together every year on the DHBW Engineering racing team from Stuttgart. The students participated in their first Formula Student event in 2009 – only entering a combustion-engine vehicle back then. After switching to an electric drive in 2012, the team was able to achieve some success with their eSleeks and has been a firm fixture on the racing competition's podiums ever since. Natascha Heinzelmann, the racing team's marketing officer, explains: "We want to increase the potential of our power electronics to defend our place in the global rankings." To achieve this, the company is keen to increase the share of components developed in-house even further with each new season.
With high-precision tools from Gühring, the team can produce precisely fitting and high-quality components. This includes various tooling forms for aerodynamic components and their connection points, for example to the full carbon monocoque. In addition, the use of high-quality tools can ensure optimum hold of the components. This is how Gühring becomes part of the racing team's mission, which Natascha Heinzelmann describes as follows: "DHBW Engineering is more than just a hobby – it means pushing yourself outside your box, getting to know your own abilities and, last but not least, gaining an outstanding qualification for the future  world of work. We want to be part of a new future!"
You might also be interested in: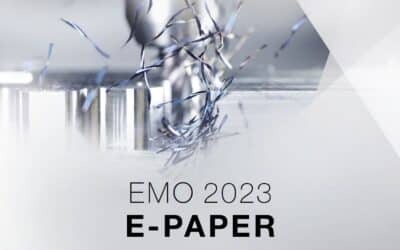 Hannover Messe is inviting visitors back to EMO – and Gühring will once again be presenting a number of product innovations this year. Our press kit for EMO 2023 provides a brief insight into what you can expect.
read more