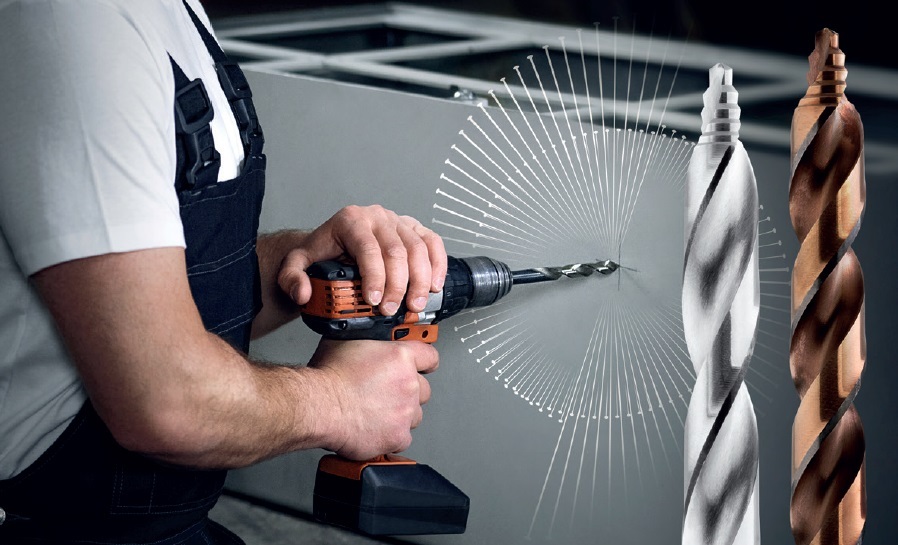 Drilling holes by hand: Easier said than done. Conventional drills in cordless screwdrivers require a lot of force, which can result in non-circular holes and imperfect hole exits. Drills can hook into the material and slip in the chuck. In the worst case, the tool or workpiece will break. But not with the new StepPower twist drill from Gühring – it promises profes­sional quality for efficient, universal and safe drilling by hand.
The StepPower's unique design ensures precise, circular holes and burr-free hole exits, while at the same time being easy to handle. This is all down to its stepped drill point, a small pilot hole diameter and the 2-stage diameter increase. With the StepPower, you can save on centre punching and pre-drilling in the future. 
Look after yourself!
At the same time, the StepPower im­presses with high tool stability and ideal tool handling. This not only pro­tects your own strength levels, but also the battery, too. The 3-flats on shank guarantees comfortable and problem-free handling without the drill slipping in the clamping chuck. Optimal torque transmission pre­vents the tool from getting caught at the hole exit. Thanks to the fast drill­ing progress, the StepPower is also very economical. In benchmark tests, the Gühring twist drill was tested with a handheld drill against comparable tools from two market competitors. The task: Drill a through-hole with a depth of 5 mm in flat material (mild steel St52-3). The StepPower was up to 20% faster than the competitors.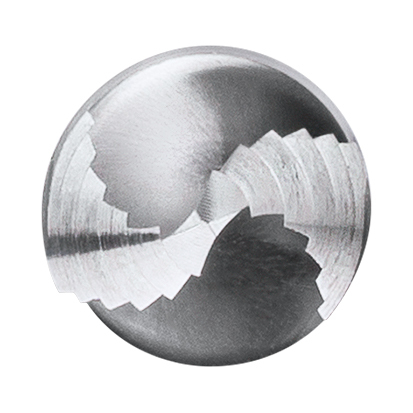 The stages drill the required diameter on a step-by-step basis, with not one but multiple main cutting edges ensuring that the chip is broken into small individual chips. Thanks to the step geom­etry, optimum chip removal is guaranteed.
A drill for every application
The StepPower proves its flexibility in vari­ous drilling applications. In addition to pre­cise, round through holes with handheld drills, it can also be used on upright pillar drilling machines. In addition to drilling blind holes, the drill is also suitable for spot drilling on rounded or sloping surfaces, such as pipes. The StepPower can also effortlessly drill an existing hole and drill out bolts or rivets. And it can do all this in different materi­als.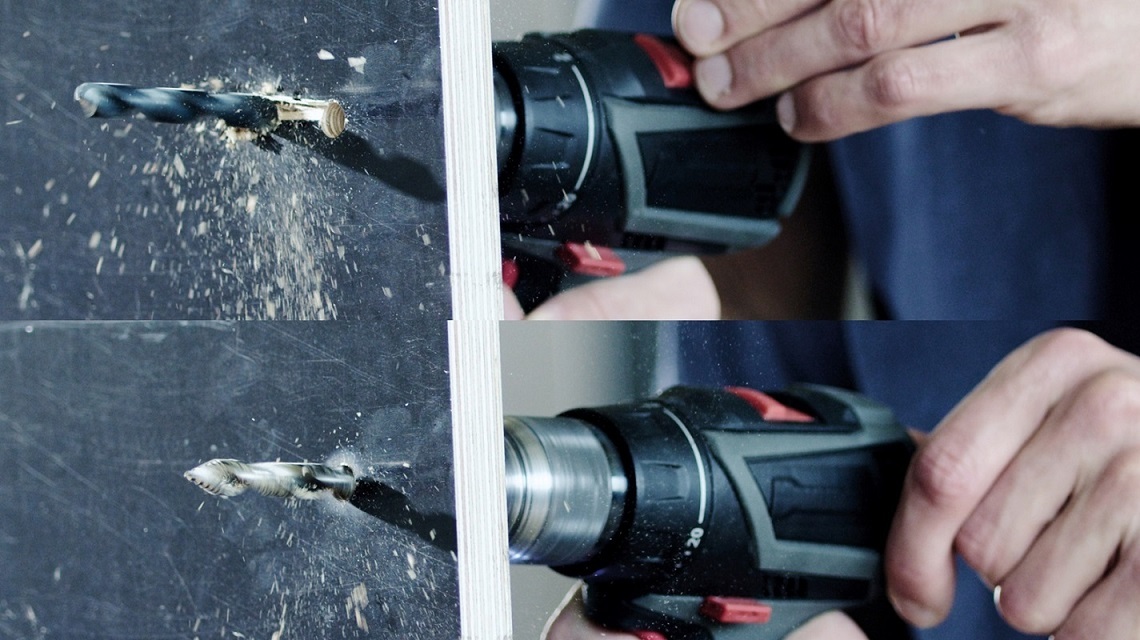 These include cast materials, alu­minium, plastics and hardwood and softwood. The StepPower also unleashes up to 1200 N/mm² in steel, too. Even plexiglass or composite materials are no problem for this drill.
HSCO variant for stainless steels
Gühring also offers the StepPower in an HSCO variant to meet the require­ments of higher-strength materials such as alloyed and high-strength steels as well as stainless steels. However, instead of adapting just the cutting material, our developers have also optimised the geometry of the tool for ma­chining these materials: Significantly sharper cutting edges ensure that the drill cuts the material easily and generates little heat. The result: A significantly longer tool life. For example, the StepPower achieved a 160 % longer tool life than a com­petitor's tool when producing a through hole in 3 mm sheet metal made of stainless steel (1.4301) using a pillar drilling machine.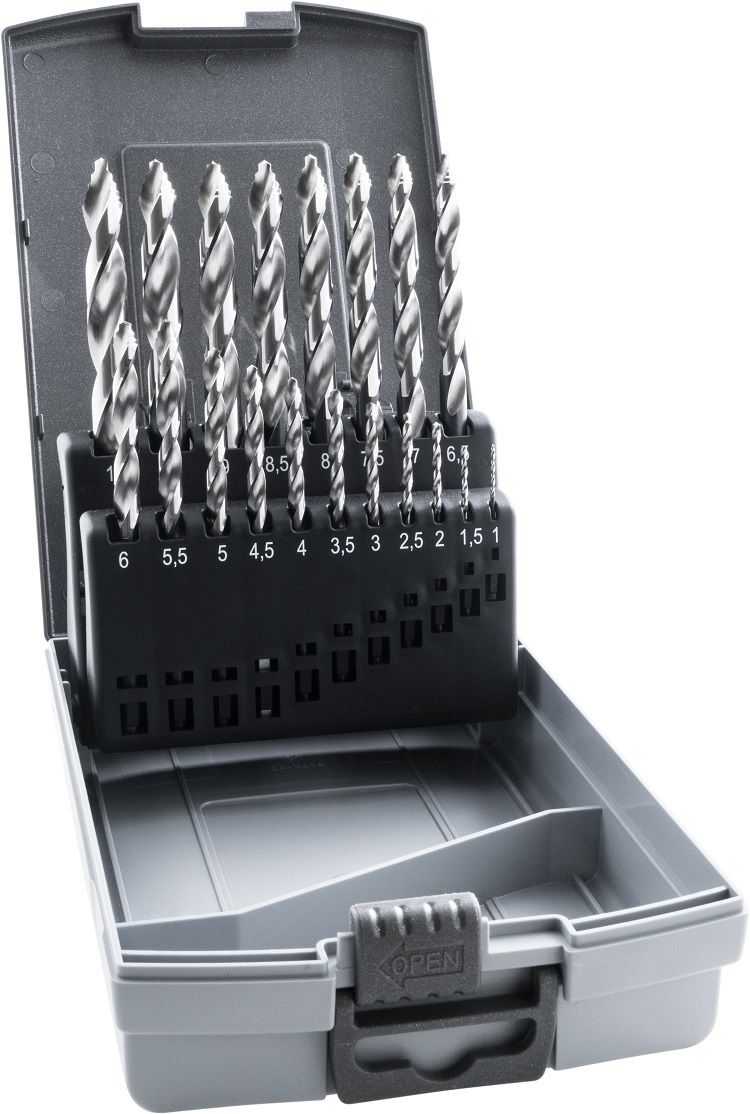 Wide diameter range
The StepPower is available in a diame­ter range from 1.0 mm – 13.0 mm and can be purchased as a single tool or as a set. Based on DIN 338 dimensions, the tool is available in HSS and HSCO ver­sions. The StepPower is an all-rounder for any workshop. Order the new twist drill now from our online shop and see for yourself!
Have we piqued your interest?
Or arrange your consultation appointment now:
Technical advice and support are also available quickly and directly via our service hotline 00800 2607 2607. We can also be reached on WhatsApp: +49 172 658 53 53. Save the number!
You might also be interested in: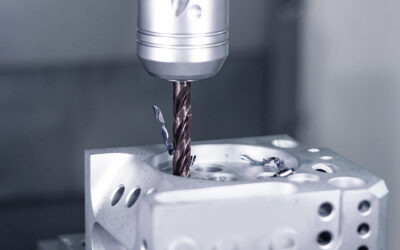 Higher feed rate thanks to a third cutting edge? This is what is promised by a new drill from Gühring. The problem of chip removal is resolved by an optimised flute profile and coolant ducts with a particularly large cross-section.
read more