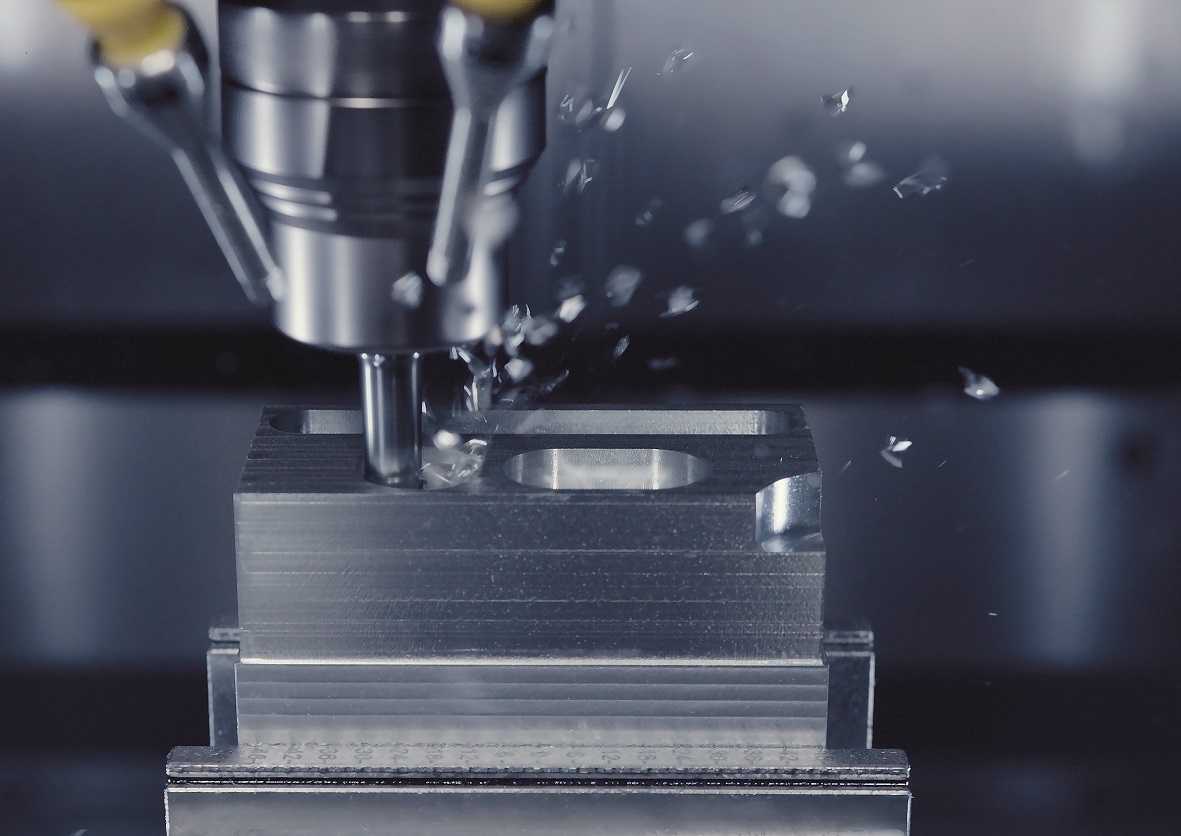 Maximum machining rates and neverending tool lives in aluminium: The new PCD Diver from Gühring promises both. Thanks to its innovative geometry, the tool guarantees top quality with low power consumption and high stability. This means that profile and structural parts can be machined with particularly low burr – thereby saving costs on reworking.
Chip removal can often be difficult when machining very long-chipping aluminium alloys: During drilling, core drilling and countersinking, very long chips are created and do not break and flow away, but remain in the machine in lumps. If they have to be removed by hand, downtime occurs – an absolute no-go, especially in series production.
 And it is precisely for applications like this that Gühring developed a new milling cutter for machining high volumes: The PCD Diver. With the right strategy, the tool offers perfect chip control through helical plunging and circular milling, thereby delivering much greater process reliability when machining aluminium. The PCD Diver generates short milling chips that are easy to transport away. The tool benefits from its enhanced chip space geometry: The chip spaces are designed so that no protrusions, corners or sharp edges obstruct the chip flow. The tapered tool neck also ensures reliable chip removal, even in deep pockets, and machining without any scratching of the component wall – as such, downtimes are no longer an issue.
One milling cutter for every ramp angle
Gühring has developed the PCD Diver in order to pair maximum machining rates with universal application and thus establish a complete all-round talent for aluminium milling. Whether roughing or finishing, slotting into solid material or ramping with extreme ramping angles: The PCD Diver covers all common milling operations.
The highly positive geometry of the three cutting edges results in very smooth and low-vibration cutting behaviour and thus smooth operation of the tool during milling. It also significantly reduces the cutting force, which protects the machine spindle and at the same time releases less machining forces on the component. In addition, the PCD Diver is equipped with a special front end that allows plunging with a ramp angle of up to 60°. This enables the PCD Diver to ramp to the maximum cutting depth in the tightest of spaces or to plunge helically with full infeed.
Highest parameters with an endless tool life
The new PCD Diver stands for fast, dynamic processes with lots of savings potential. Thanks to its helical milling process, its cutting edge geometry reduces torque and axial forces compared to conventional drilling processes. This significantly reduces machining time by facilitating higher cutting speeds and feed rates per tooth.
 Businesses also achieve huge savings with the PCD Diver when it comes to wear: The ultra-hard PCD cutting material guarantees maximum tool lives, whereas carbide blades have long suffered from built-up edges and wear. The PCD cutting edges on the new Gühring tool have been perfectly embedded with a particularly stable substructure, which enables the maximum machining performance to be achieved. The carbide shank gives the tool maximum stability.

And when it comes to cooling, the PCD Diver is also ideally equipped with coolant duct exits on the front end and circumference. This makes the tool suitable for cooling with air, MQL and emulsion, while the internal cooling is specially designed for milling and drilling applications. Dry machining of structural and profile components is also possible, which offers the advantage of reduced cleaning effort and disposal costs.
 The diameter range spans 12.0 to 32.0 mm and is available with a reach of approx. 3xD as standard with corner radii.
Have we piqued your interest?
Technical advice and support are also available quickly and directly via our service hotline 00800 2607 2607
We can also be reached on WhatsApp: +49 172 658 53 53. Save the number!
You might also be interested in: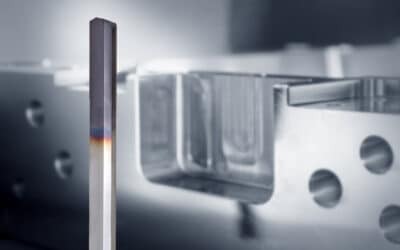 The machining of intersecting deep holes can be tricky: This is because the cooling process is interrupted, creating an adverse spot drilling or guidance situation. Gaps can only be bridged with the right strategy.
read more