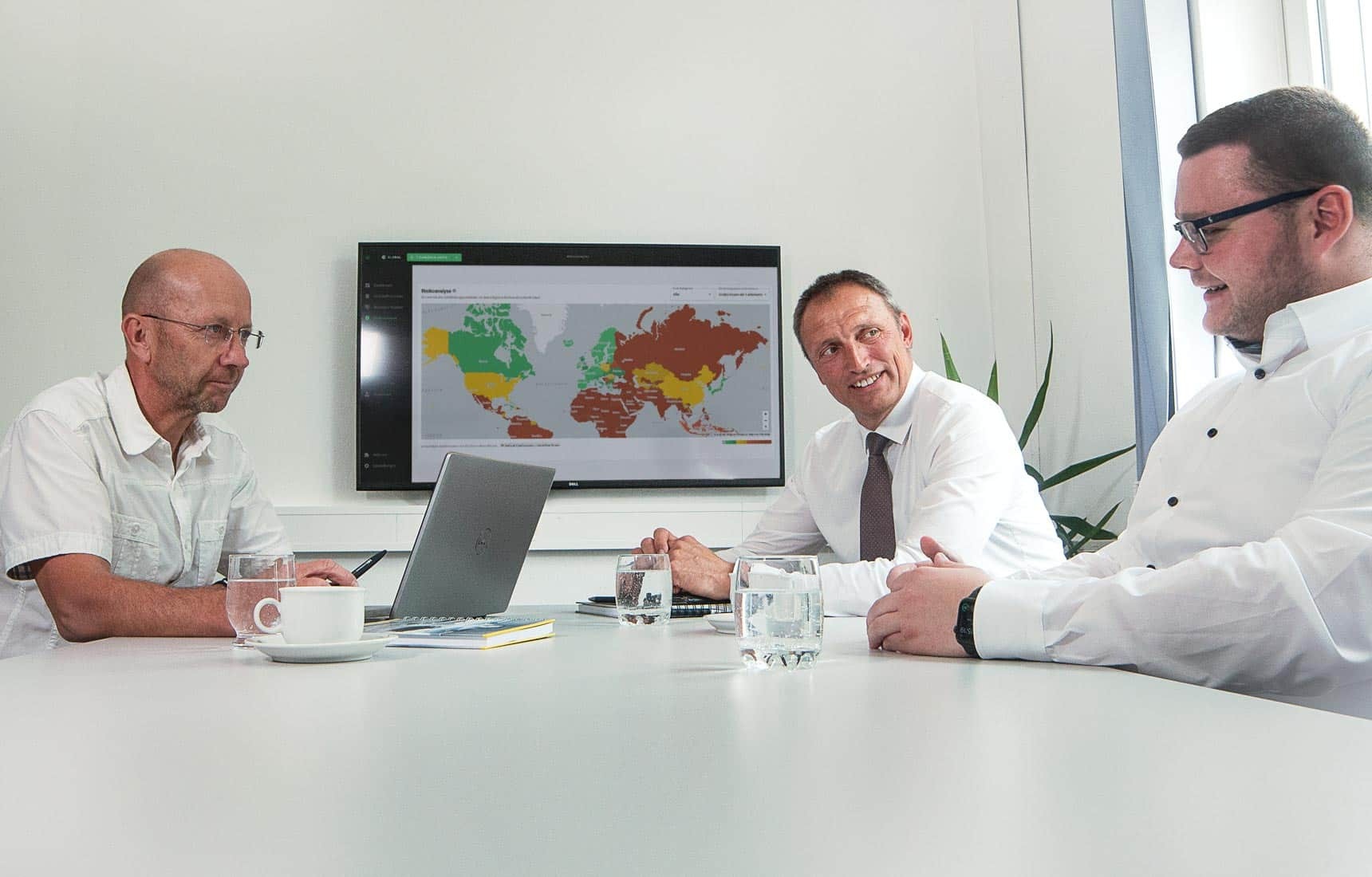 Monitoring the entire supply chain, while still taking into account risks from outside production? Not an impossibility: With the help of osapiens' AI-supported software, Gühring is managing to achieve this all over the world – and in great detail at that. The solution not only generates transparency across the entire supply chain, but also security of supply.
"Purchasing is risk management," says Harald Schaible, Head of Central Purchasing at Gühring. In the era of globalisation and a steady increase in suppliers, it seems virtually impossible to maintain an overview of the entire supply chain. However, it is not only legislation that has required companies with more than 3,000 employees to be absolutely transparent since January 2023 under the German Act on Corporate Due Diligence Obligations in Supply Chains (LkSG). Violations of human rights, environmental pollution and organised crime are just a few examples of situations that have no place in the supply chain. This makes careful risk analysis across all suppliers essential for every company. Here, it does not matter whether it is your printer from a neighbouring town or your steel supplier from another continent. This rightly raises the question: How can Gühring manage all this with over 8,000 suppliers from all over the world?
Gühring & osapiens – International group meets start-up
For Gühring, the answer is: with osapiens. The start-up from Mannheim develops holistic software solutions that offer a quick and secure way to evaluate suppliers and consolidate them into risk groups. The abstract risk assessment is carried out automatically, taking into account the recommended calculation bases – fully automatically and legally compliant.
Artificial intelligence (AI) is used to calculate a daily risk score for each supplier. This not only takes into account the underlying conditions that indicate an increased risk level – such as national laws, the sector in question, or the environmental impact of the goods and services traded. AI also accesses company-specific information. For example, a court ruling, an environmental disaster, or an organisation's rating will also affect a supplier's score. AI also reads the newspapers – literally – because the risk analysis also incorporates national newspaper reports and social media activities. So, figures, data and facts that are impossible to find when working manually can be used for the risk analysis. And they are all completely up-to-date.
If a supplier's risk score rises to within a critical range, Gühring can react immediately. The options here range from agreeing on measures and requesting statements and certificates, through to terminating the business relationship. The software is also very helpful when selecting new suppliers: Critical options can be identified and excluded immediately.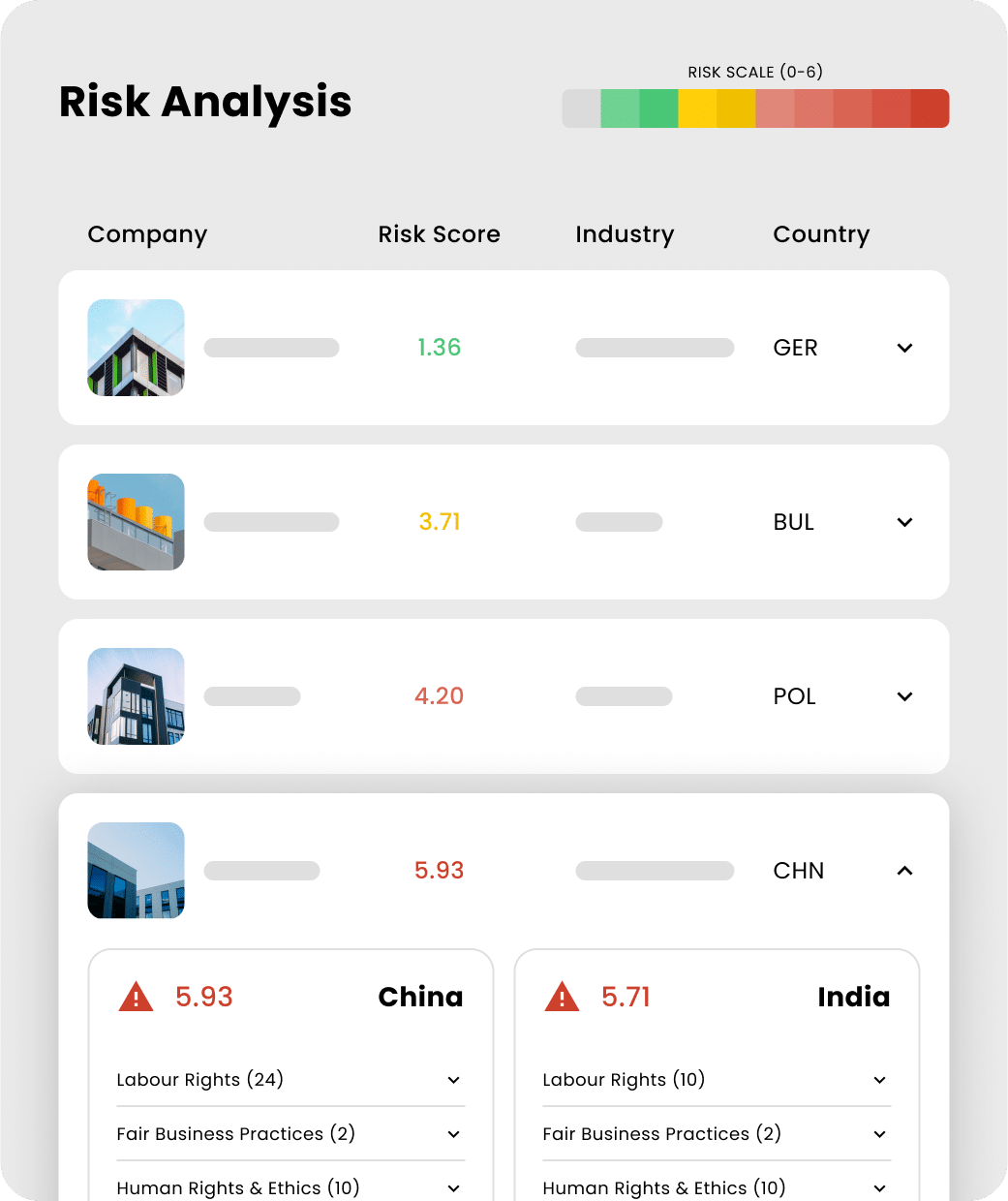 Reporting in accordance with the LkSG is also made extremely easy. With just a few clicks, the software creates a legally compliant report that can be sent directly to the Federal Office of Economic Affairs and Export Control (BAFA): This saves a great deal of time for the employees responsible.
Security and transparency for everyone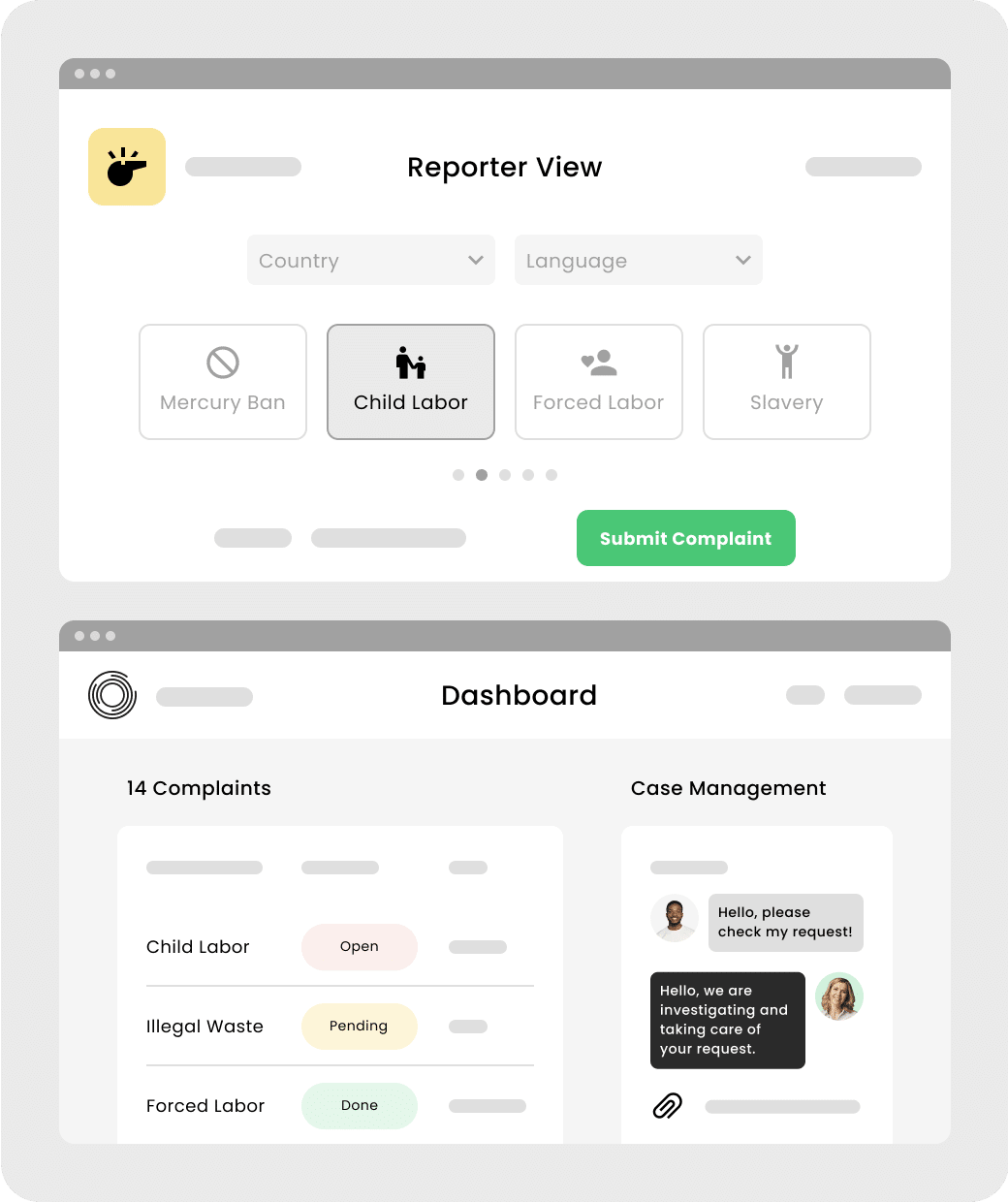 However, Gühring is not the only company that monitors its suppliers: The tool manufacturer from Albstadt is also monitored as a supplier of other companies. The software therefore enables accurate self-monitoring: "We can be proud of our excellent score. The software enables us to monitor all supply chains from the raw materials to the finished product. Our customers can rely on reliability and transparency," says Holger Bisinger, responsible for supplier management at Gühring.
Gühring customers also benefit from security of supply in the supply chain – a decisive advantage arising from use of the software: "If goods are stuck on a cargo ship or a supplier is threatened with insolvency proceedings, we find out straight away thanks to osapians," says Mr Schaible. "In the past, it often took hours or even days for news like this to reach us. In contrast, the software gives us valuable time to respond appropriately when deliveries in the supply chain are at risk."
Gühring as a development partner
So, what makes the collaboration so successful? Gühring is not only a customer for osapiens, but also a development partner.
The tool manufacturer benefits from a young, dynamic company that attaches great importance to flexibility towards its customers. osapiens' software is not a rigid finished product – it is constantly being developed and enhanced. If Gühring is faced with a problem, osapiens will find a solution. "In order for our software to make use of already requested and archived certificates from suppliers, we have developed a new interface specifically for Gühring that enables automatic verification. This not only saves Gühring time, effort and costs – we can also use this advanced feature for other customers. And turn a customer-specific problem into a standard solution," says Stefan Wawrzinek, co-founder and COO of osapiens.
This also benefits the young Mannheim-based company, which was awarded the German Entrepreneurs' Award in the "Up-And-Comers" category in 2022. They are not resting on the laurels of a first-class software solution, but instead are always striving for optimisation and solutions to customer-specific problems.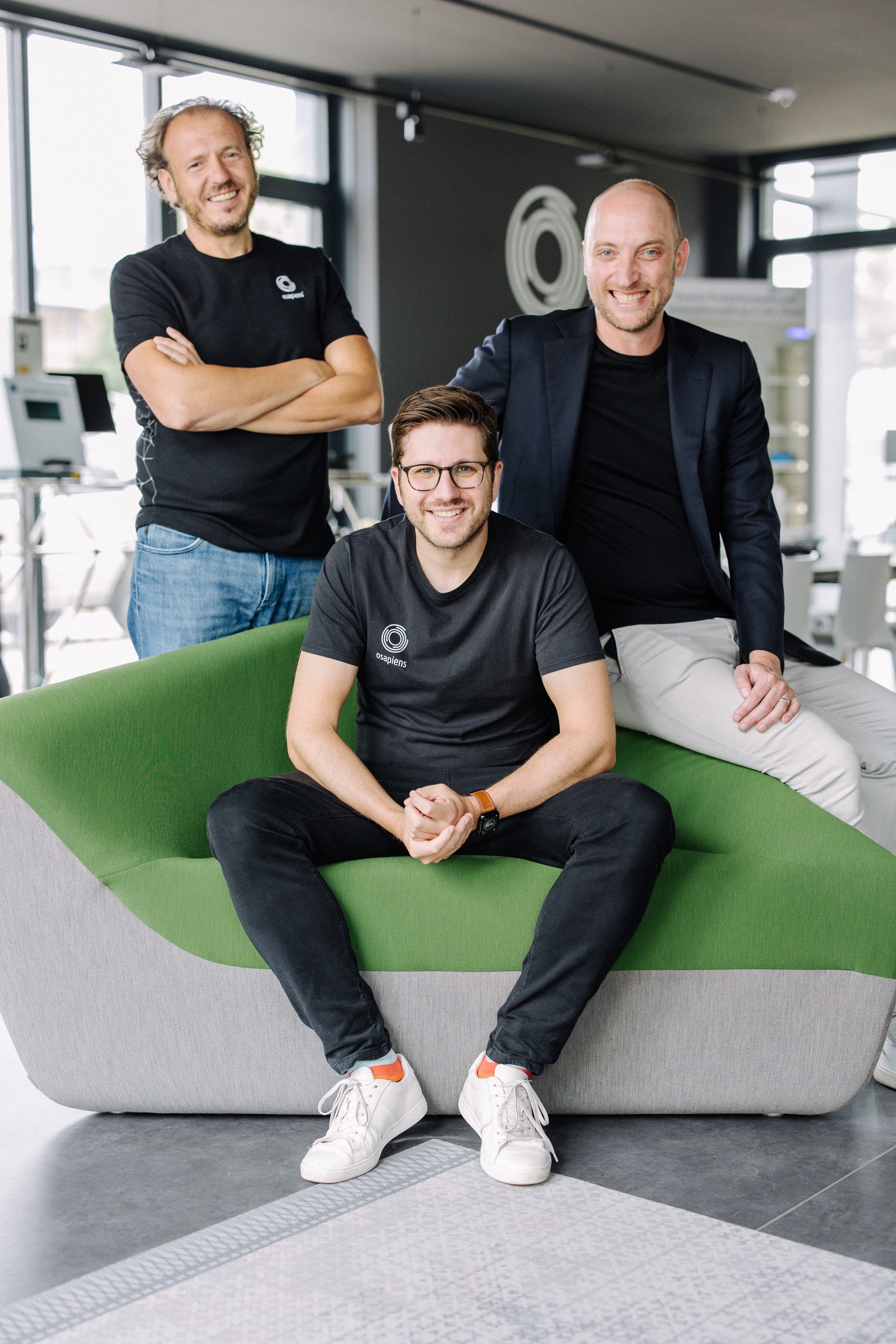 The founders of osapiens (from left to right): Alberto Zamora, Matthias Jungblut and Stefan Wawrzinek.
You might also be interested in: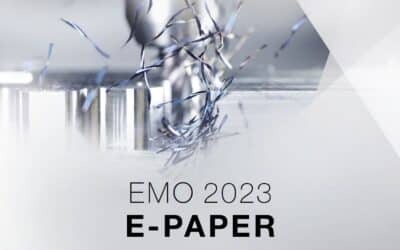 Hannover Messe is inviting visitors back to EMO – and Gühring will once again be presenting a number of product innovations this year. Our press kit for EMO 2023 provides a brief insight into what you can expect.
read more