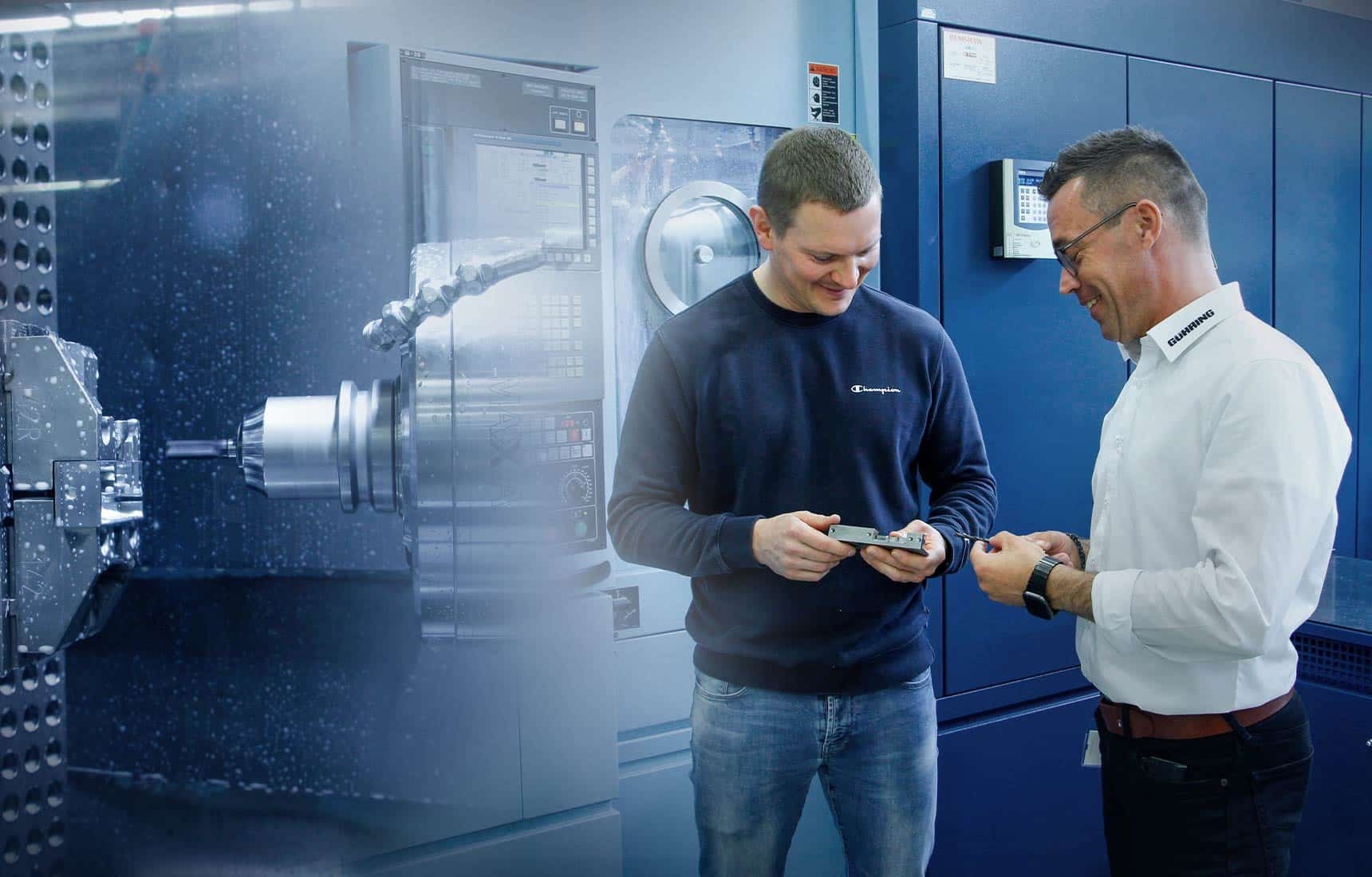 A 130 % price increase for a cast steel blank presents a customer with economic problems. The solution? Do-it-yourself – with a brand-new machining strategy and tools from Gühring. The result? A 50 percent cost saving per component is not the only benefit for the company.
Whether it's a cucumber in the supermarket or a steel component in an industrial company: War and pandemic have made shopping expensive. An Albstadt-based manufacturer of security technology was also feeling the effects. The company usually purchases the housing for its electric strikes from a steel precision casting manufacturer. But about three years ago, it increased its prices by a full 130 percent. "Suddenly, it was no longer economical for us to offer these products," recalls Patrick Matysiak, Deputy Product Cell Manager at the company.
Worlds cheaper with a new concept
An alternative was needed. Would it be possible, for example, to reduce prices with cheap injection moulding from China? Patrick Matysiak had a better idea: "I had a thought: Why don't we switch to free-cutting steel and machine the entire component in-house?" The plan is clear: A new machining centre will be purchased and a new machining strategy developed. "And of course, I needed the right tools for this," says Matysiak.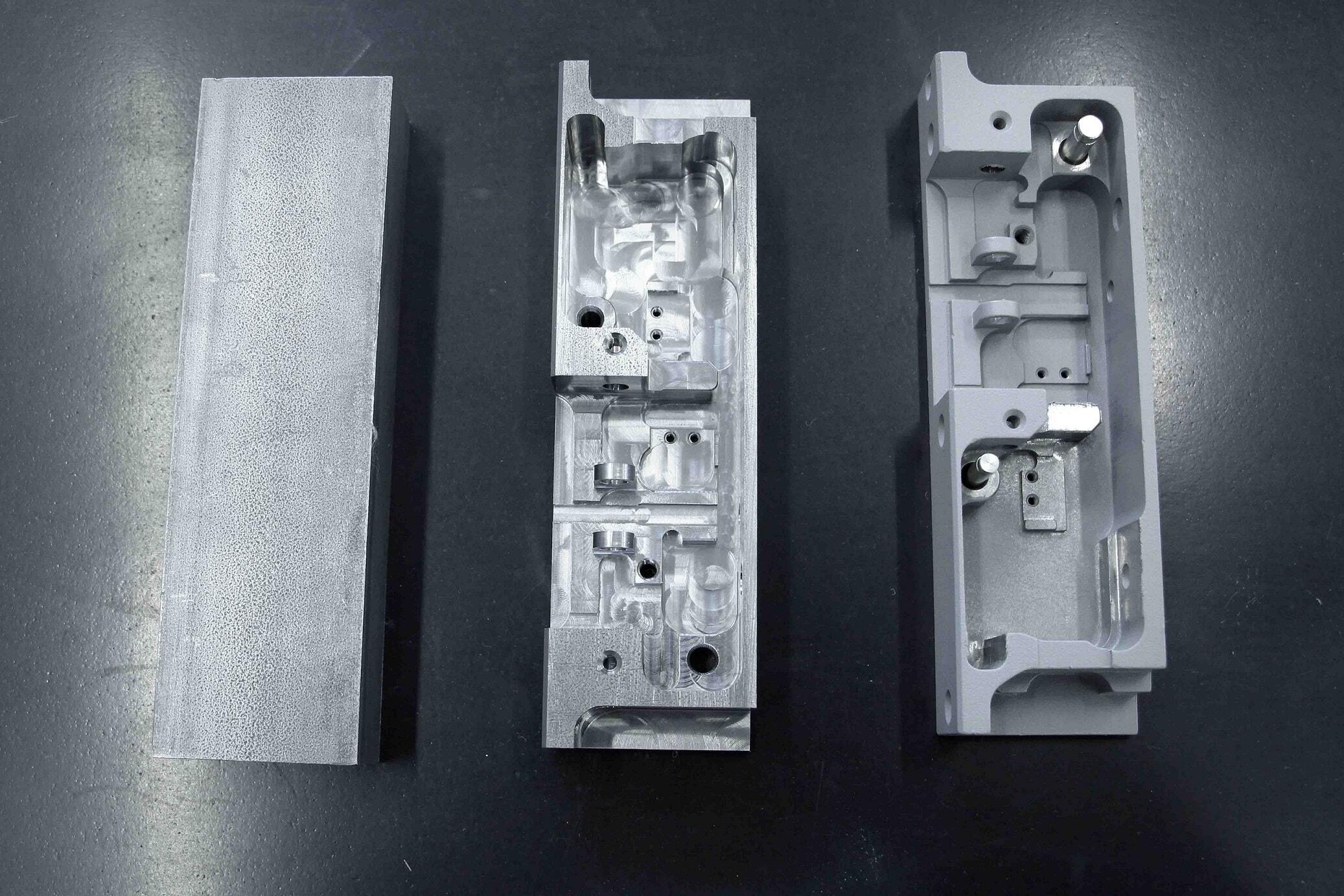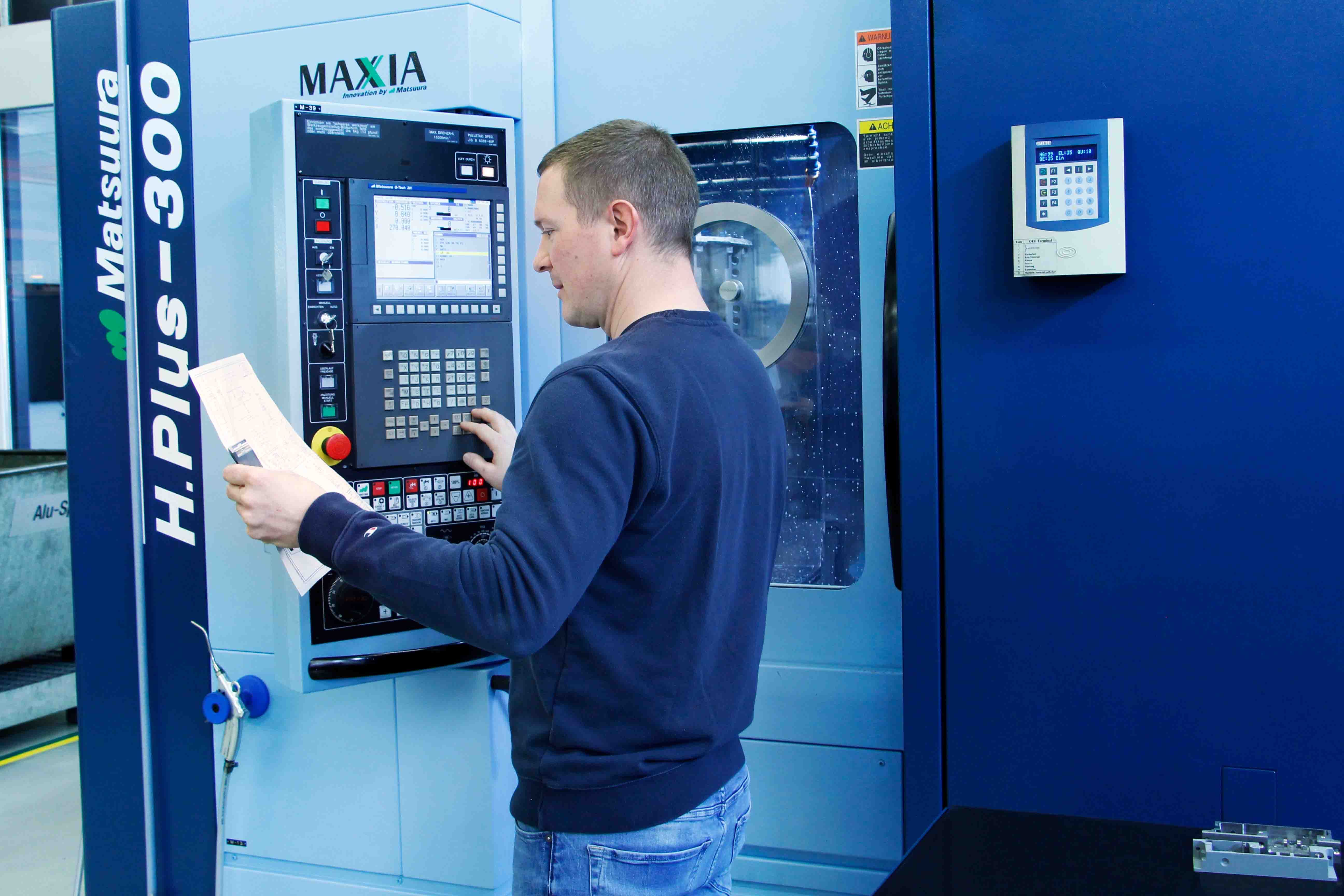 "The fact that we were in very close contact with this customer for many years meant that it landed on my desk," recalls Jürgen Knorr, who advises the security technology company as a Gühring sales representative. "So, we took a look together: What solutions can Gühring offer here?" These considerations result in a complete offer with a total of 24 different Gühring tools. Patrick Matysiak created the programming using a mix of CAD/CAM and a special macro program. In this way, up to 346 components can be manufactured automatically without any personnel, which represents a runtime of around 92 hours.
The offer is rounded off by quality monitoring using a 3D probe and a tool breakage check, which involves measuring the components during production, adjusting dimensions fully automatically and replacing worn out tools with new sister tools. The concept was technically adapted on site and a sample component was produced. "We knew straight away that our solution was worlds cheaper – even compared to a cheap steel precision cast component from China," confirms Matysiak. "Of course, that made our decision easy."
Focus on process reliability
Gühring has access to a very wide range of standard tools for tool selection. "We put together the best tools for a process that really works," sums up Jürgen Knorr. Different solid carbide drills are used for pre-drilling, for instance: From the Gühring classic RT 100 U to a range of NC spotting drills and pilot drills to the ExclusiveLine micro-precision drill with a diameter of 1.8 mm.
When it came to milling, the challenge was to cut the high machining volume as quickly as possible. This is no simple task, as the housing has a number of radii that calls for a semi-wrap or even full wrap of the milling cutter. Due to thin-walled areas, clamping of the component is also difficult. This leads to vibrations during milling, which must be absorbed by the tool. The RF 100 Diver has proven particularly successful for applications that require a high degree of flexibility. The solid carbide milling cutter covers five operations with one tool: Drilling, ramping, slotting, roughing and finishing.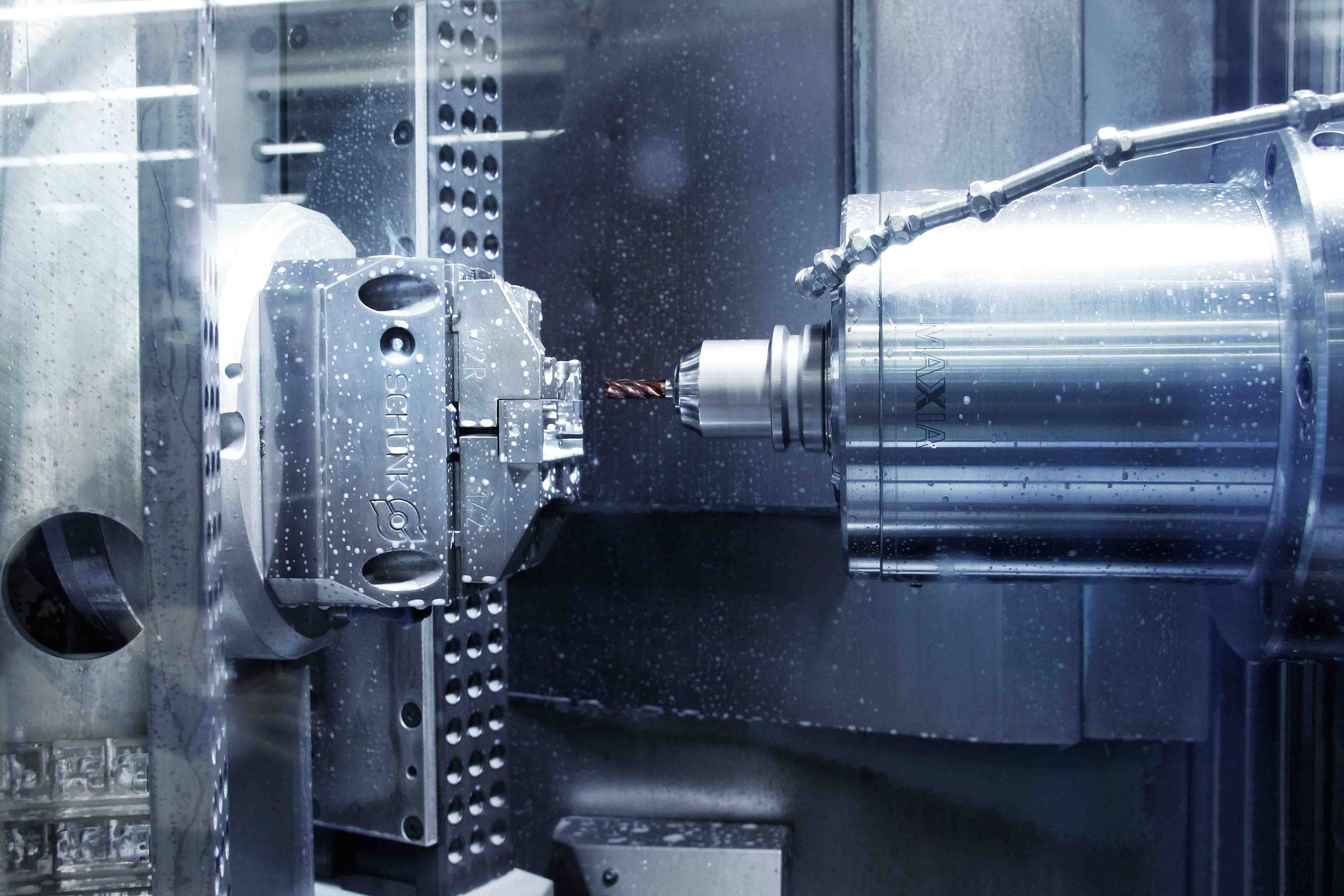 The RF 100 Diver scores highly with a high removal rate and guarantees running smoothness and process stability despite high feed rates. And thanks to its special geometry, it even impresses under unstable conditions. This is because the unequal pitch reduces power consumption compared to conventional milling cutters and thus lowers vibrations.

With these high chip volumes, it is also important that chips are cut as short as possible and transported away safely. This is precisely where the strengths of the Gühring HR 500 high-performance reamer lie. It enables perfect reaming in all diameters from 1.97 to 150 mm. It ensures absolute process reliability, a significant reduction in process time and maximum tool lives.
But a solution was also quickly found for work steps for which Gühring cannot provide an effective standard solution. The cross holes that needed to be drilled into the housing presented the machining experts with a challenge. Jürgen Knorr remembers: "Together, we had to tinker a little on an axis hole, because this required a tool that met the high standards of tolerance and dimensional accuracy of the holes." But here too, a customer-specific special tool ensures a reliable process.
"We are better all around"
As the customer now mills the component from solid material, it is around 50 percent cheaper than buying-in steel precision cast housing, including any rework. In terms of quality, too, the machined component is the clear leader, especially in terms of surface precision, the dimensional accuracy of the product, the tolerances of the holes and, ultimately, product functionality. For the customer, this means that significantly fewer products are rejected during quality control. "We are better all round – not only in terms of costs, but also in terms of quality," concludes Patrick Matysiak.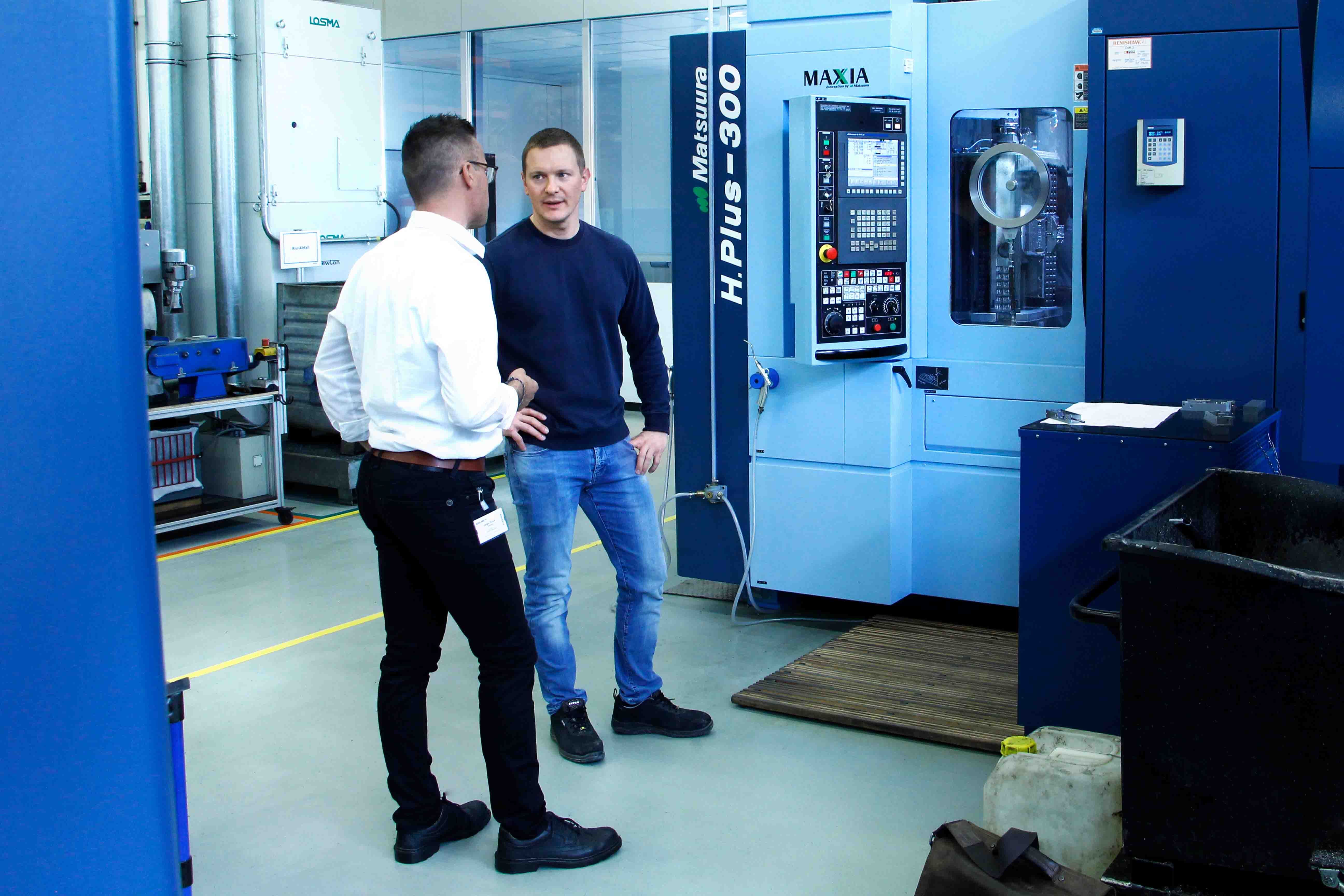 The new solution is also better for the environment: The component no longer needs to be transported and shipped, as in-house production enables short transport routes. The Albstadt-based company is also independent of foreign markets and their pricing policies. "And in the event of changes, we can immediately intervene in the process and react flexibly," says Matysiak happily.
These successes also motivated the company to switch to machining for two other types of electric strike housing. At the moment, these are still made of metal powder injection moulding, but the chips will soon be flying on a second new machine. Gühring tools have already been ordered for this.
Have we piqued your interest?
Technical advice and support are also available quickly and directly via our service hotline 00800 2607 2607
We can also be reached on WhatsApp: +49 172 658 53 53. Save the number!
You might also be interested in: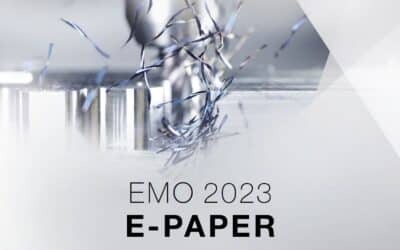 Hannover Messe is inviting visitors back to EMO – and Gühring will once again be presenting a number of product innovations this year. Our press kit for EMO 2023 provides a brief insight into what you can expect.
read more